Yunji Inc.(YJ) 首席执行官 Shanglue Xiao 在 2019年 第二季度业绩 - 收益电话会议记录
Yunji Inc. (NASDAQ:YJ) Q2 2019 Earnings Conference Call August 22, 2019 7:30 AM ET
Yunji Inc.(纳斯达克股票代码:[YJ])2019年第二季度收益电话会议2019年8月22日美国东部时间上午7:30
公司参与者
Kaye Liu - Director, Investor Relations
Shanglue Xiao - Chairman & Chief Executive Officer
Chen Chen - Chief Financial Officer
Kaye Liu - 投资者关系总监
肖尚孝 - 董事长兼首席执行官
陈晨 - 首席财务官
电话会议参与者
Ivy Liu - Credit Suisse
Eddy Wang - Morgan Stanley
Andre Chang - JPMorgan
Ivy Liu - 瑞士信贷
艾迪王 - 摩根士丹利
安德烈·张 - 摩根大通
会议主持员
Good morning and good evening ladies and gentlemen. Thank you and welcome to Yunji Second Quarter Earnings Conference Call. At this time, all participants are in a listen-only mode. We will be hosting a question-and-answer session after management's prepared remarks.
With us today are Mr. Shanglue Xiao, Chairman and Chief Executive Officer; Mr. Chen Chen, Chief Financial Officer; Mr. Hui Ma, Chief Strategy Officer and Chief People Officer; and Ms. Kaye Liu, Investor Relations Director of the company.
I'll now turn the call over to the first speaker today, Ms. Kaye Liu, IRD of Yunji.
女士们,先生们,早上好,晚上好。 谢谢,欢迎来到云集第二季度收益电话会议。 此时,所有参与者都处于只听模式。 在管理层准备好的评论之后,我们将主持一个问答环节。
今天和我们一起是董事长兼首席执行官肖尚略先生; 陈晨先生,财务总监; 马先生,首席战略官兼首席人事官; 和Kayay Liu女士,公司投资者关系总监。
我现在将这个电话转到今天的第一位发言人,云集的IRD女士Kaye Liu。
Kaye Liu
Hello everyone. Welcome to our second quarter 2019 earnings call. Before we start, please note that this call will contain forward-looking statements. These forward-looking statements involve inherent risks and uncertainties that may cause actual results to differ materially from our current expectations.
For detailed discussion of these risks and uncertainties, please refer to our latest documents filed with U.S. SEC. Any forward-looking statements that we make on this call may based on assumptions as of today and we do not undertake any obligation to update these statements except as required under applicable laws.
These forward-looking statements are based on management's current expectations observations that involve known and unknown risks, uncertainties, and other factors not under the company's control, which may cause actual results, performance, or achievement of the company to materially different from the results, performance, or expectations implied by these forward-looking statements.
All forward-looking statement especially qualitied in the entirety by the cautionary statements, risk factors, and details of the company's filings with the SEC. Yunji undertakes no duty to revise or update any forward-looking statements for select events or to commensurate after the date of this conference call.
With that, I would now turn over to Shanglue Xiao, Chairman and CEO of Yunji.
大家好。欢迎来到2019年第二季度的财报电话会议。在开始之前,请注意此调用将包含前瞻性陈述。这些前瞻性陈述涉及固有风险和不确定性,可能导致实际结果与我们当前的预期产生重大差异。
有关这些风险和不确定性的详细讨论,请参阅我们向美国证券交易委员会提交的最新文件。我们在此次电话会议上作出的任何前瞻性陈述均可基于截至今天的假设,除非适用法律要求,否则我们不承担更新这些陈述的义务。
这些前瞻性陈述基于管理层当前的预期观察,其中涉及已知和未知的风险,不确定性以及公司无法控制的其他因素,这些因素可能导致公司的实际结果,绩效或业绩与结果产生重大差异,这些前瞻性陈述所暗示的表现或期望。
所有前瞻性陈述都特别通过警示性声明,风险因素以及公司向美国证券交易委员会提交的文件的详细信息进行了全面质量评估。 Yunji没有义务修改或更新任何特定活动的前瞻性陈述或在本次电话会议召开之后相称。
有了这个,我现在转到云集董事长兼首席执行官肖尚略。
上下小
[Foreign Language]
Hello everyone and welcome to Yunji's second quarter 2019 earnings call. We have made meaningful progress in extending our growth rate social e-commerce network around gross selling with social connections among our members, service managers, and brand suppliers.
At the same time, we have struck a balance between quality and speed of care expansion, maintaining a disciplined approach in the sales and marketing and construct a solid foundation for sustainable growth.
During the second quarter our GMV increased by 46.4% year-over-year to RMB8.2 billion, while our total revenue reached RMB3.07 billion. As of June 30, 2019, cumulative members increased by 19.5% to 10.8 million or 9.0 million as of March 31st, 2019. In the 12 months ended June 30, 2018, our transaction members increased by 125.1% year-over-year further demonstrating the activity of our platform.
We achieved such healthy using growth rates mainly through executing our three strategies. First, allocating resources permanently and bring excessive promotions. Second, the fine production enhanced supply chain capabilities. And third, liberate social features and improve member benefits as well as service manager income.
First, in pursuit of a healthy and value growth for the long haul, we will bring something to called intra-brand battle on [indiscernible] during the June 2018 online shopping campaign not only was industry-wide promotion during [indiscernible], they will also be flooded our platform with growth quality users who did not meet our criteria and may end up wasting our precious resource in Marketing & Services.
In fact we focus our results on higher ROI activities, so that we can maximize our member benefits, promote our member engagement, strengthen our prior member user connections and deepen our member engagement, all in the most cost-effective manner, for example into sports anniversary promotions on May 16 proved to be highly effective as evidenced by the significant since GMV growth in the beauty aid and fashion segment and a substantial outperformance in innovative brands and private labels. Also, our logistics service performed well under the pressure of shipping volume surge as our peak data shipping order reached 3.87 million. 90% of which were delivered through our end user within three days of shipping.
Secondly, consistent with our growth strategy, we provide our members with more high-quality, and carefully selected products slide and further enhancing our growth management. We firmly uphold to believe that as our current stage of development, member engagement and recent profit margin are more valuable and ensure care expansion.
Consequently, we optimize our marketing initiatives to refine our product offering and drive higher user traffic. During the second quarter of 2019, we boost both through engagement, through better product curation and merchant engagement through more effective user traffic.
Our first growth initiative is to improve product curation, refine our selection of brand and partner suppliers to the level that each product vertical category should improve only three to five better suppliers such member Ximi and Miniso. As a result, we were able to foster a healthy competition amongst suppliers, while deepening their collaboration with Yunji.
[外语]
各位大家好,欢迎来到云集2019年第二季度财报电话会议。通过我们的会员,服务经理和品牌供应商之间的社交关系,我们在扩大销售增长率社交电子商务网络方面取得了有意义的进展。
与此同时,我们在护理质量和速度扩展之间取得平衡,在销售和营销方面保持严谨的方法,并为可持续增长奠定坚实的基础。
第二季度,我们的GMV同比增长46.4%至人民币82亿元,而我们的总收入达到人民币30.7亿元。截至2019年6月30日,截至2019年3月31日累计会员增加19.5%至1,080万或900万。在截至2018年6月30日的12个月中,我们的交易会员同比增长125.1%进一步证明我们平台的活动。
我们主要通过执行三个策略来实现这种健康的增长率。首先,永久分配资源并带来过多的促销活动。其次,精细化生产增强了供应链能力。第三,解放社会特征,提高会员福利和服务经理收入。
首先,为了追求长期的健康和价值增长,我们将在2018年6月的网络购物活动中为[音频不清晰]带来一些被称为品牌内的战斗,不仅是[音频不清晰]的全行业推广,他们将我们的平台也充斥着不符合我们标准的增长品质用户,最终可能会浪费我们在营销和服务方面的宝贵资源。
事实上,我们将结果集中在更高的投资回报率活动上,以便我们能够以最具成本效益的方式最大化我们的会员福利,促进我们的会员参与,加强我们之前的会员用户关系并加深我们的会员参与,例如体育运动5月16日的周年庆促销活动证明是非常有效的,因为美国援助和时尚领域的GMV增长以及创新品牌和自有品牌的大幅超越表现显着。此外,由于我们的峰值数据运输订单达到387万,我们的物流服务在运输量激增的压力下表现良好。其中90%是在发货后三天内通过我们的最终用户交付的。
其次,根据我们的发展战略,我们为会员提供更多高质量,精心挑选的产品,并进一步加强我们的成长管理。我们坚信,我们目前的发展阶段,会员参与和最近的利润率更有价值,并确保护理扩展。
因此,我们优化了我们的营销计划,以优化我们的产品供应并提高用户流量。在2019年第二季度,我们通过更好的用户流量,通过更好的产品策划和商家参与来提升参与度。
我们的第一个增长计划是改进产品策划,将我们的品牌和合作伙伴供应商的选择细化到每个产品垂直类别应该只改进三到五个更好的供应商,如Ximi和Miniso。因此,我们能够促进供应商之间的健康竞争,同时加深与云集的合作。
Meanwhile, we're providing more operational support to Yunji exclusive suppliers and private labels and incubated strong well-regarded brands in our 4,500 [ph] in private label categories. Because the suppliers and product refinement and pricing upgrades are around 10% and because it takes time to monitor supplier performance, refine supplier selection comeback stocks higher valuation and effects of higher replacements. The benefits of our production curation initiatives won't be [indiscernible] to the third and fourth quarter this year.
Our second growth initiative is to promote the development of our private labels and Yunji exclusive product that meets three criteria. First, higher priority and more price competitive than traditional well-known brands; third, higher gross profit and more rooms for sharing ROI with our service managers; third, most suitable for mainstream young user requirements. We plan to produce those products of high profit margin and high purchase frequencies through both internal development and equity investments in outstanding manufacturers and in innovative brands. In addition, we -- our resource allocation towards cultivating those high-quality products into $1 million or even $1 billion category.
Thirdly, we leverage our search advantages to guarantee member benefits and increase service manager income. As we improve our value proposition to members, we were able to grow our business volumes by increasing our service managers income. Although our influx of the member-based social e-commerce providers have entered into markets because we are committed to protecting our members and service managers interest. We have been able to maintain a very high service manager retention rates and to win-win relationships. As we share with our service managers, this increased economic benefits reaped from our supply chain upgrade initiative we're on using their -- inspiration and motivation while protecting our member's economic well being.
In summary, we are continuously executing our growth strategy and solution membership e-commerce platform. To ensure the steady formation of our mutually beneficial ecosystem for members service managers and brand suppliers, which will push forward the implementation of those aforementioned initiatives throughout the remainder of this year. We are convinced that in the long run, our stable and growing revenue should help sustain our financial outperformance and generate superior shareholder returns.
With that, I will now turn the call over to our CFO, Chen Chen for a closer review of our financials.
与此同时,我们为云集独家供应商和自有品牌提供更多运营支持,并在我们的4,500 [ph]自有品牌类别中培育强大的知名品牌。由于供应商和产品的细化和定价升级约为10%,并且由于监控供应商绩效需要时间,因此优化供应商选择卷土重来的股票估值和更高的替代品的影响。我们的生产策划计划的好处将不会在今年第三和第四季度[音频不清晰]。
我们的第二个增长计划是促进我们的自有品牌和云集独家产品的开发,符合三个标准。首先,比传统知名品牌具有更高的优先级和更具价格竞争力;第三,更高的毛利和更多与我们的服务经理分享投资回报率的空间;第三,最适合主流年轻用户的要求。我们计划通过优秀制造商和创新品牌的内部开发和股权投资,生产高利润和高购买频率的产品。此外,我们 - 将用于培育高质量产品的资源分配为100万美元甚至10亿美元。
第三,我们利用我们的搜索优势来保证会员利益并增加服务经理收入。随着我们向会员提升价值主张,我们通过增加服务经理收入来增加业务量。虽然我们涌入的会员型社交电子商务提供商已进入市场,因为我们致力于保护我们的会员和服务经理的利益。我们能够保持非常高的服务经理保留率和双赢关系。正如我们与我们的服务经理分享的那样,从我们的供应链升级计划中获得了更多的经济利益,我们正在利用他们的灵感和动力,同时保护我们会员的经济福祉。
总之,我们正在不断执行我们的增长战略和解决方案会员电子商务平台。确保为会员服务经理和品牌供应商稳定形成互利的生态系统,这将在今年剩余时间内推动上述计划的实施。我们相信,从长远来看,我们稳定且不断增长的收入应有助于维持我们的财务业绩,并产生卓越的股东回报。
有了这个,我现在将把这个电话转交给我们的首席财务官陈晨,以便对我们的财务进行仔细审查。
陈晨
Thank you, Shanglue. Hello everyone. Before I go through our financial results with you, please note that all numbers stated in the following remarks are in RMB terms unless otherwise noted. In our revenues, our GMV increased by 46.4% year-over-year in the second quarter of 2019 to RMB8.2 billion from RMB5.6 billion in the same period of 2018. Our revenues in the second quarter of 2019 was RMB3 billion compared with RMB3.26 billion in the same period of 2018.
Revenues from the net sales of merchandise was RMB2.73 billion accounting for 89.1% of our total revenues and decreasing by 8.7% in the same period of 2018. The year-over-year decrease in our quarterly revenues was due to the increasing of the launch of our marketplace business among merchants. Our marketplace business was launched in the first quarter of 2019 and in the second quarter generated a total of RMB53 million in revenues representing 1.9% of our total revenues.
During the second quarter, we introduced more sales formats and that developed our marketplace business to meet the evolving demands of our members and users. Consequently, a portion of the revenues, which was previously generated from merchandise sales and recognized on gross basis shifted to being generated from marketplace model and recognized on a net basis.
In the meantime, improvements to our product category and the value proposition creating a more user engagement and help to convert users into members. Importantly, this led to an increase in revenues from membership program, which partially offsets the decrease in revenue contribution from our merchandise sales. At the same time, the decrease in merchandise sales reduced the cost related to activities such as inventory write-down and the merchandise procurement.
As we continue to implement our product mix upgrade strategy through improvements to our sales formats and the marketplace model in the second quarter of 2019, our gross profit margin increased by 2.5% year-over-year. During the second quarter, we continue to explore additional product offerings through our marketplace business to better satisfy the evolving needs of our users.
As part of the efforts to improve the user shopping experience, we also invested more to strengthen our data and technology capabilities. As a result, the total operating expense increased to RMB798.9 million in the second quarter of 2019 from RMB590.3 million in the prior year period.
The increase was also due to increased branding and business promotion activities. Some of them are one-time promotion activities due to our IPO -- successful IPO in May 3rd and also due to improve the service and manager compensation, we want to keep some good managers with us and heightened broadband requirements caused by higher user traffic.
So going forward, we are confident that our operating efficiency will resume its previous quarter levels as we continue to optimize our product mix, engaging prudent resource planning and to refine all resource allocation process for both our tariff sales model and the marketplace model.
谢谢,尚..大家好。在我与您一起完成财务业绩之前,请注意除非另有说明,否则以下备注中所述的所有数字均以人民币计算。在我们的收入中,我们的GMV在2019年第二季度同比增长46.4%至人民币82亿元,而2018年同期为人民币56亿元。我们在2019年第二季度的收入为人民币30亿元2018年同期人民币32.6亿元。
商品净销售收入为人民币27.3亿元,占我们总收入的89.1%,与2018年同期相比下降8.7%。我们的季度收入同比下降是由于在商家中推出我们的市场业务。我们的市场业务于2019年第一季度推出,第二季度总收入为人民币5,300万元,占我们总收入的1.9%。
在第二季度,我们推出了更多的销售形式,并开发了我们的市场业务,以满足我们的成员和用户不断变化的需求。因此,以前从商品销售中产生并在总额基础上确认的收入的一部分转移到从市场模型生成并在净基础上确认。
与此同时,我们的产品类别和价值主张的改进创造了更多的用户参与并有助于将用户转变为成员。重要的是,这导致会员计划的收入增加,这部分抵消了我们的商品销售收入贡献的减少。与此同时,商品销售的减少降低了与库存减记和商品采购等活动相关的成本。
随着我们在2019年第二季度通过改善销售形式和市场模式继续实施产品组合升级策略,我们的毛利率同比增长2.5%。在第二季度,我们将继续通过我们的市场业务探索其他产品,以更好地满足用户不断变化的需求。
作为改善用户购物体验的努力的一部分,我们还投入更多资金来加强我们的数据和技术能力。因此,2019年第二季度的总营业费用由去年同期的人民币590.3百万元增加至人民币789.9百万元。
增加的原因还在于品牌推广和商业推广活动的增加。其中一些是由于我们首次公开募股而一次性推广活动 - 在5月3日成功上市,并且由于改善了服务和经理薪酬,我们希望保留一些优秀的经理与我们和更高的用户流量引起的宽带要求。
因此,我们相信,随着我们继续优化产品组合,采取审慎的资源规划并完善我们的关税销售模式和市场模式的所有资源分配流程,我们的运营效率将恢复到上一季度的水平。
For second quarter of 2019, our loss from operation was RMB111.9 million compared with an income of RMB50.6 million in the second quarter of 2018. Our net loss was RMB84.5 million in the second quarter of 2019 compared with a net income of RMB87.4 million in the second quarter of 2018.
Our adjusted net loss was RMB39.2 million in the second quarter of 2019 compared with an adjusted net income of RMB98.7 million in the second quarter of 2018. Basic and the diluted net loss per share attributable to ordinary shareholders were RMB0.28 in the second quarter of 2019 compared with RMB0.33 in the same period of 2018.
Now let's also take a look at our cash and the liquidity positions. Following our IPO on May 3, 2019 our underwriters exercised their over-allotment option to purchase an additional 217,000 ADSs at the initial public offer price of 11 per ADS. The total net proceeds we received from our IPO and the related over-allotment option.
Our income was US$108 million as of June 30 2019 with a total of RMB2.2 billion in cash and cash equivalents, restricted cash and short-term investment on our balance sheet.
Heading to the second half of 2019, we plan to take advantage of our solid cash position to convert more users into members, promote member engagement, invest in brand improvements, and to cultivate strategic partnerships with world regarded brands and to reliable suppliers.
In the long run, we will continue to differentiate us our value proposition for users, members and brands by leveraging our strengths in social engagement. The continuous social engagement on our platform gives powerful network effects and the platform thickness, which cannot be replicated.
Moreover, we will continue to grow our member base in the enhanced social engagement, which has simultaneously boost our ability to forge strategic partnership with suppliers and the service managers while refining our cost structure. This cultivation of our value proposition will drive growth and help to increase both GMV and the revenues on the platform.
This concludes our prepared remarks for today. Operator, we are now ready to take questions.
2019年第二季度,我们的经营亏损为人民币111.9百万元,而2018年第二季度的收入为人民币50.6百万元。与净收入相比,我们在2019年第二季度的净亏损为人民币84.5百万元2018年第二季度人民币87.4百万元。
我们的调整后净亏损在2019年第二季度为人民币39.2百万元,而2018年第二季度的调整后净收入为人民币98.7百万元。普通股东应占的每股摊薄净亏损为人民币0.28元。 2019年第二季度与2018年同期的人民币0.33元相比。
现在让我们来看看我们的现金和流动性头寸。在我们于2019年5月3日首次公开募股后,我们的承销商行使了超额配股权,以每股ADS 11的首次公开发售价格购买额外的217,000股ADS。我们从首次公开募股中获得的净收益总额和相关的超额配股权。
截至2019年6月30日,我们的收入为1.08亿美元,现金和现金等价物总额为人民币22亿元,资产负债表上的现金和短期投资受限。
进入2019年下半年,我们计划利用我们稳固的现金状况将更多用户转变为会员,促进会员参与,投资品牌改进,以及与世界知名品牌和可靠供应商建立战略合作伙伴关系。
从长远来看,我们将通过利用我们在社交参与方面的优势,继续将我们对用户,会员和品牌的价值主张区分开来。我们平台上的持续社交参与提供了强大的网络效果和平台厚度,这是无法复制的。
此外,我们将继续发展我们的会员基础,加强社会参与,同时提升我们与供应商和服务经理建立战略合作伙伴关系的能力,同时完善我们的成本结构。这种价值主张的培育将推动增长,并有助于提高GMV和平台上的收入。
以上是我们今天准备的评论。接线员,我们现在准备回答问题了。
Kaye Liu
Operator?
操作?
问答环节
Ladies and gentlemen, we will now begin the question-and-answer session. [Operator Instructions] Your first question comes from the line of Tina Long from Credit Suisse. Please ask your question.
女士们,先生们,我们现在开始问答环节。 [操作员说明]您的第一个问题来自瑞士信贷的Tina Long系列。 请问你的问题。
Ivy Liu
[Foreign Language] Ivy Liu on behalf of Tina. [Foreign Language] I'll quickly translate myself. So I have two questions here. First is on GMV. Will the sequential growth rate be higher than this quarter's 21% given the seasonality in Q4 and will there be a spike?
And second is can management share some user metrics such as order frequency and engagement level in this quarter and going forward? Thank you.
[外语] Ivy Liu代表蒂娜。 [外语]我会快速翻译自己。 所以我在这里有两个问题。 首先是关于GMV。 鉴于第四季度的季节性变化,连续增长率是否会高于本季度的21%并且会出现高峰?
第二是管理层可以在本季度和未来分享一些用户指标,如订单频率和参与度吗? 谢谢。
陈晨
Thank you. So I will take this question. So GMV, our competitor GMV increased the rate. Now we are more focused on the healthy member growth and we are also focused on the user retention and the repurchase rate. So by doing that -- so first of all, we believe how GMV increased rates in both Q3 -- in Q3 will be a little bit higher than in Q2. And then in Q4 it will be further increased. And by doing that, we will enhance -- to achieve that goal, we will enhance our user retention and repurchase rates for members through a strategy of -- or still just to mention that by increased -- by cap rate curating products with price advantage to provide to our members and also by better developing private label products and exclusive products provided by brands and the factories and also by increasing the social interaction between our service managers with our members and users.
So our goal is to increase our member values in which see there's a long-term goal. And in this quarter as you can see the GMV increased ratio is not higher than Q1. That is because in Q2, we think as our membership based social e-commerce company quality is the first priority for us. So in Q2, we eliminated around 300 brands out of GMV in Q2 and the 1P model.
So these 300 brands, they can bring us revenue and also bring us profit. But due to the quality and the user satisfaction, it does not meet our standard. And so we eliminated them out. So this -- we believe this will benefit us in the long run, because we want to insist -- our target is to increase the value of our members. I think this is to your first question.
So for your second question. So for the order -- the number of orders in Q2, we -- totally we have fulfilled our 55 million orders and the buy -- for the whole -- the first half year the total order fulfilled is close to 100 million. And as our member repurchase rate is 93%, so 93% of our members, they purchased once and the second times in the first half of the year.
谢谢。所以我会接受这个问题。所以GMV,我们的竞争对手GMV提高了利率。现在我们更专注于健康的会员增长,我们也专注于用户保留和回购率。所以,通过这样做 - 首先,我们相信GM3在第三季度如何提高利率 - 第三季度将略高于第二季度。然后在第四季度将进一步增加。通过这样做,我们将加强 - 为实现这一目标,我们将通过具有价格优势的上限策划产品的策略 - 或者仅仅提及增加 - 来提高成员的用户保留率和回购率提供给我们的会员,并通过更好地开发品牌和工厂提供的自有品牌产品和独家产品,以及增加我们的服务经理与我们的会员和用户之间的社交互动。
因此,我们的目标是增加我们的会员价值,其中有一个长期目标。在本季度,您可以看到GMV增加的比率不高于Q1。那是因为在第二季度,我们认为我们的会员制社会电子商务公司质量是我们的首要任务。因此,在第二季度,我们在第二季度和1P车型中淘汰了GMV的约300个品牌。
所以这300个品牌,它们可以为我们带来收入,也为我们带来利润。但由于质量和用户满意度,它不符合我们的标准。所以我们把它们淘汰了。所以这一点 - 我们相信从长远来看这将使我们受益,因为我们想坚持 - 我们的目标是增加我们会员的价值。我想这是你的第一个问题。
所以对于你的第二个问题。因此,对于订单 - 第二季度的订单数量,我们 - 完全我们已经完成了5500万份订单和购买 - 整体而言 - 上半年订单总量接近1亿。由于我们的会员回购率为93%,因此93%的会员,他们一次购买,第二次购买。
Ivy Liu
Thank you. Thanks for the details.
谢谢。 谢谢你的详细信息。
会议主持员
Your next question comes from the line of Eddy Wang from Morgan Stanley. Please ask your question.
你的下一个问题来自摩根士丹利的Eddy Wang。 请问你的问题。
Eddy Wang
[Foreign Language] Good evening management. I have three questions. The first one here is related to the marketplace business. Actually in the second quarter we have witnessed that a proportion of the marketplace out of total GMV had been increased significantly. So what should we expect is the proportion of marketplace GMV in the second half of this year?
And my second question is that the takeaway of the marketplace business is around that 2.4% in the second quarter. And you mentioned in the earnings release that you are trying to increase the conversion rates in the coming quarters so what kind of the take rate we should expect in the second half.
And the third question is about the incentive to the service manager. If we compare with the marketplace model versus the 1P model sales of merchandise, so what -- is there any difference in terms of the incentive to your service manager?
[外语]晚上好管理。 我有三个问题。 这里的第一个与市场业务有关。 事实上,在第二季度,我们目睹了GMV总市场中的一部分市场显着增加。 那么我们应该期待今年下半年市场GMV的比例是多少?
我的第二个问题是,第二季度市场业务的收益率约为2.4%。 而且你在收益公告中提到你试图提高未来几个季度的转换率,那么我们应该在下半年采取什么样的采取率。
第三个问题是关于服务经理的激励。 如果我们将市场模型与1P模型的商品销售进行比较,那么对您的服务经理的激励是什么?
陈晨
Okay. Thanks. Eddy, I will take this take your questions and so for the first question, as you can see the marketplace GMV is around 25% of our total GMV in Q2, but it's hard for us to forecast this as a whole year the GMV allocation between the P model and the 1P model, because we will -- which model we choose to couple with is based on which model can bring to just both the supplier and our members more values.
So our 1P model is still growing very well in Q2, because the 1P model is suitable for selling the high-margin products that requires communications. And this model can guarantee the quality of the products, customer service. But -- and sometimes our members still desire daily needs' products and a wide selection of the products so -- which can be covered by the marketplace model.
So we want to balance the wide selection needs from our members and also to balance the high-margin products through the 1P model. So our target is to keep the 1P model at a stable increase rate and the -- but the subscription model increased faster than the 1P model.
And also for the subscription model, we will still follow product curation, so that means in each product's categories under the marketplace model. Unlike the Tmall, JD or Pinduoduo, they will have a lot of the competitions.
We will always select three to five brands in each category and we will replace the underperformer on a quarterly basis and eliminate them and find the new brands in our marketplace model. So we are committed to selecting and working with the best supplier as possible in the marketplace model. So that's our answer for the question one.
So for the second question, for the take rate and our marketplace model, the current take rate is 2.5%. Our plan to increase the take rate, but the higher take rate is not our first priority, because as our CEO just mentioned in his opening remarks, at the current stage -- so there's member value and we want to create our ecosystem for all the suppliers, our members, service managers. All the parties can get some profit is our first priority. So we want to balance the quality of the suppliers and the take rate. But we will gradually increase our take rate step by step.
So for your third question, some benefits allocated to both the members and the service managers and the both the 1P model and subscription model will be similar, because when we negotiate with our new brands, they want to couple with Yunji. We will first discuss the resale cost and is there a targeted selling price, a sales price, so we can calculate the margin left between the cost and the sales price then we decide.
In 1P model and subscription model, we want the brands to operate in. If the brands -- they have the more efficient logistics service and a customer service, we will ask the brand to operate in subscription model. And through the selling price and the cost of sales we will leave the -- our customer service cost and the logistics cost back to the brands.
But the remaining parts still go to Yunji as our operating margin. Then we will allocate the similar percentage of the price to both the service manager as their referral incentives and also allocate a part of the money to other members as their discount or purchase commission. So in both models, service manager and the members still get a similar percentage of the incentives.
好的。谢谢。艾迪,我会接受你的问题,所以对于第一个问题,你可以看到市场GMV约占我们在第二季度总GMV的25%,但是我们很难预测这是GMV全年的GMV分配P模型和1P模型,因为我们将 - 我们选择与哪种模型相结合是基于哪种模型可以为供应商和我们的成员带来更多价值。
因此,我们的1P型号在第二季度仍然保持良好增长,因为1P型号适合销售需要通信的高利润产品。而这种型号可以保证产品的质量,客户服务。但是 - 有时我们的会员仍然渴望日常需求的产品和广泛的产品选择 - 这可以被市场模型所覆盖。
因此,我们希望平衡成员的广泛选择需求,并通过1P模型平衡高利润产品。所以我们的目标是保持1P模型稳定的增长率和 - 但订阅模型比1P模型增长更快。
而且对于订阅模型,我们仍将遵循产品策划,这意味着在市场模型下的每个产品类别。与Tmall,JD或Pinduoduo不同,他们将参加很多比赛。
我们将始终在每个类别中选择三到五个品牌,我们将按季度更换表现不佳的产品并消除它们,并在我们的市场模型中找到新品牌。因此,我们致力于在市场模型中尽可能选择最佳供应商并与之合作。这就是问题一的答案。
因此,对于第二个问题,对于采用率和我们的市场模型,当前的采用率是2.5%。我们计划提高采用率,但更高的采取率并不是我们的首要任务,因为正如我们的首席执行官刚才在他的开场白中所提到的那样,在现阶段 - 因此有成员价值,我们希望为所有人创造我们的生态系统供应商,我们的会员,服务经理。所有各方都可以获得一些利润是我们的首要任务。因此,我们希望平衡供应商的质量和采用率。但我们会逐步提高我们的采取率。
因此,对于您的第三个问题,分配给成员和服务经理以及1P模型和订阅模型的一些好处将是类似的,因为当我们与新品牌谈判时,他们希望与Yunji合作。我们将首先讨论转售成本,是否有目标销售价格,销售价格,因此我们可以计算成本和销售价格之间的差额。
在1P模式和订阅模式中,我们希望品牌运营。如果品牌 - 他们拥有更高效的物流服务和客户服务,我们将要求品牌在订阅模式中运营。通过销售价格和销售成本,我们将 - 我们的客户服务成本和物流成本留给品牌。
但其余部分仍然以运营利润率计算。然后,我们将相同的价格百分比分配给服务经理作为他们的推荐奖励,并将部分资金分配给其他成员作为他们的折扣或购买佣金。因此,在这两种模式中,服务经理和成员仍然获得相似百分比的激励。
Eddy Wang
[Foreign Language]
[外语]
会议主持员
[Operator Instructions] Your next question comes from the line of Andre Chang from JPMorgan. Please ask your question.
[操作员说明]您的下一个问题来自摩根大通的Andre Chang。 请问你的问题。
Andre Chang
[Foreign Language] So I will translate by myself. I have two questions for the management. First is about the supply chain restructuring. Management mentioned about the shift from the 1P model to 3P model. I'd like to know whether most of the transition has been done or there will be more to come.
And also management talked about the elimination of some less-good quality products. I'd like to know the process is done as well or, again, there will be some more impact in the second half and the proposed issue, will that impact the margins in second half or not? And my second question is about the private label products. How's the progress and exposure in second quarter? And what's the outlook in the second half? Thank you.
[外语]所以我会自己翻译。 我有两个问题需要管理层。 首先是关于供应链重组。 管理层提到了从1P模型到3P模型的转变。 我想知道大部分过渡是否已经完成,还是会有更多过渡。
此外,管理层还谈到了消除一些质量较差的产品。 我想知道这个过程是否已经完成,或者,下半年和拟议的问题将会产生更大的影响,这是否会影响下半年的利润率? 我的第二个问题是关于自有品牌产品。 第二季度的进展情况如何? 下半场的前景如何? 谢谢。
陈晨
Okay. Thank you, Andre. For your first questions, we started to shift to the 1P model, some brands under the 1P model to 3P model in Q2 and we believe we still need some time to complete the transaction. And going forward, we think we will not force brands under this model to 3P model. But we will -- for the new brands come to us to want to sell products on Yunji, we will judge if they are more suitable under the 1P model or 3P model. So, we see itself it's a continuous improvement process.
But for the margin because as you can see the take rate for the 3P model is around 2.5% in Q2 and this is a net margin after deducting the cost of products and the fulfillment cost and the customer service cost. So, if we look at the operating margin level, we believe going forward is the 3P model. Operating margin will not be lower than the 1P model. So, we think the transfer will not impact our -- will not negatively impact our operating level margin.
Going forward, we will put more high-margin products under the 1P model like the -- our own branded products and the products from the emerging brands like the several ODM or OEM manufacturers. If they can create some brands for Yunji, we will take them in the 1P model because they have higher margin and we can negotiate the production volume with these factories. So, we want to -- if the products we can ensure, we can sell them in a short time and can get to the higher margin, we will prefer to put them under the 1P model.
But if the products, the brands, they sell the products not exclusively on Yunji, they sell the similar products on both Tmall or JD or Pinduoduo, normally we'll ask them to operate under the solution model because we will not guarantee any inventory risk for them. So, that's how we will differentiate this 1P model and this 3P model.
So, for your third question, the progress of our private label products. So, in Q1 our high-margin private label products, the percentage to the total GMV is around 14%. But in Q2, the rate is decreased to 12% such as because we will still do some product selection. As I just mentioned, we eliminated around 300 brands out of Yunji in Q2. Part of them are -- was a high margin and within the scope of the emerging brands, although they can bring us the profits. But there's a feedback from our members is not good, so we still eliminate them out of Yunji.
But as our CEO just stated, our focus in next quarters or maybe next year is still to increase the brands we coupled with under our own brands, the emerging brands of our products. So we believe the percentage of the -- such products will increase gradually quarter-by-quarter.
好的。谢谢你,安德烈。对于您的第一个问题,我们开始转向1P型号,在1P模型下的一些品牌到第二季度的3P型号,我们认为我们仍需要一些时间来完成交易。而且展望未来,我们认为我们不会强迫这种模式下的品牌使用3P模型。但我们会 - 为了让新品牌想要在云集销售产品,我们将根据1P型号或3P型号判断它们是否更合适。因此,我们认为这是一个持续改进的过程。
但是对于保证金,因为你可以看到3P模型的采用率在第二季度约为2.5%,这是扣除产品成本,履约成本和客户服务成本后的净利润率。因此,如果我们看一下营业利润水平,我们认为未来是3P模式。运营利润率不会低于1P型号。因此,我们认为转移不会影响我们 - 不会对我们的营运水平差额产生负面影响。
展望未来,我们将在1P模式下推出更多高利润产品,例如 - 我们自己的品牌产品和来自新兴品牌的产品,如几家ODM或OEM制造商。如果他们可以为云集创造一些品牌,我们将采用1P模式,因为他们有更高的利润,我们可以与这些工厂协商生产量。因此,我们希望 - 如果我们能够确保的产品,我们可以在短时间内销售它们并且可以达到更高的利润率,我们宁愿将它们置于1P模型之下。
但是,如果产品,品牌,他们不仅仅在云集销售产品,他们在天猫或京东或平杜多都销售同类产品,通常我们会要求他们在解决方案模式下运营,因为我们不保证任何库存风险对他们来说那么,这就是我们如何区分这个1P模型和这个3P模型。
因此,对于您的第三个问题,我们的自有品牌产品的进展。因此,在第一季度我们的高利润自有品牌产品中,GMV总量的百分比约为14%。但在第二季度,这一比率降至12%,因为我们仍会选择一些产品。正如我刚才所说,我们在第二季度淘汰了云集的约300个品牌。其中一部分是 - 利润率很高且属于新兴品牌的范围,尽管它们可以为我们带来利润。但是我们的成员反馈并不好,所以我们仍然将它们排除在云集之外。
但正如我们的首席执行官刚才所说,我们在未来几个季度或明年的重点仍然是增加我们自有品牌(我们产品的新兴品牌)下的品牌。因此我们认为 - 这类产品的比例将逐季逐渐增加。
会议主持员
[Operator Instructions] There are no further questions at this time. I would like to hand the conference back to today's presenters. Please continue.
[操作员说明]目前没有其他问题。 我想把会议交回今天的主持人。 请继续。
Kaye Liu
Thank you for joining our call. We're looking forward to speaking with everyone next quarter. Thanks.
感谢您加入我们的电话。 我们期待下个季度与大家交流。 谢谢。
会议主持员
Ladies and gentlemen, that does conclude the conference for today. Thank you for participating. You may now disconnect.
女士们,先生们,今天的会议结束了。 感谢您的参与。 您现在可以断开连接。
相关问题
互联网券商的港股、美股开户教程
如果您对美股 或者 港股也感兴趣, 或者想要了解如何开户, 可以加我wechat: xiaobei006006, 同时也可以拉您进美股交流群哦。
最后的最后 祝大家都有一个美好的投资生活哦。
大家也可以关注【美股指南】公众号, 即可获得《小白投资美股指南(雪球「岛」系列)》电子书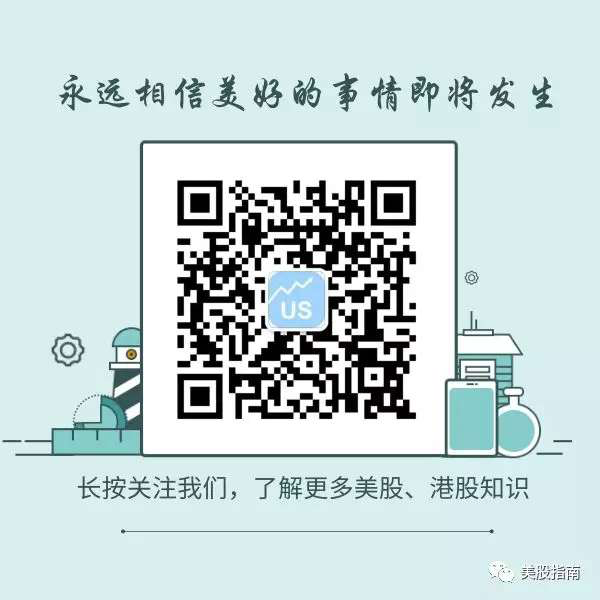 ---
写在最后
---
暂无回复。