读者寄语: 不管是您想投资美股, 还是想投资港股, 保持好自己的心态是最重要的。特别在美股、港股市场拥有一套成熟的金融市场,市场鼓励长期持有,而不是短期的投机炒作。选择一个好的公司, 耐心的等待, 做时间的朋友。如果您想咨询美股开户、港股开户相关的问题, 或者您对美股、港股感兴趣可以添加微信交流: xiaobei060537
Frontline Ltd. (NYSE:FRO) Q2 2019 Earnings Conference Call August 27, 2019 9:00 AM ET
Frontline Ltd.(纽约证券交易所代码:[FRO])2019年第二季度收益电话会议2019年8月27日美国东部时间上午9:00
公司参与者
Robert Macleod - Chief Executive Officer
Inger Klemp - Chief Financial Officer
Robert Macleod - 首席执行官
Inger Klemp - 首席财务官...
电话会议参与者
Randy Giveans - Jefferies
Jon Chappell - Evercore
Gregory Lewis - BTIG
Lukas Daul - ABG
Randy Giveans - Jefferies
Jon Chappell - Evercore
格雷戈里刘易斯 - BTIG
Lukas Daul - ABG
会议主持员
Ladies and gentlemen thank you for standing by. Welcome to today's Second Quarter 2019 Frontline Limited Earnings Conference Call. At this time all participants are on a listen-only mode. There will be a presentation followed by the question-and-answer session. [Operator Instructions] I must advise you that this conference is being recorded today on the 27th of August, 2019.
I would now like to hand the conference over to your first speaker today Robert Macleod. Please go ahead sir.
女士们,先生们,谢谢你们的支持。 欢迎参加今日2019年第二季度前线有限公司收益电话会议。 此时所有参与者都处于只听模式。 将会有一个演示文稿,然后是问答环节。 [操作员说明]我必须告知您,本次会议将于2019年8月27日进行。
我现在想把会议交给你今天的第一位发言人Robert Macleod。 请继续先生。...
Robert Macleod
罗伯特麦克劳德
Thank you very much. And good morning and good afternoon everyone. Thank you very much for dialing into what is Frontline's second quarter earnings call. There are very exciting market dynamics in play now as the market looks to -- looks set to improve further from the recent recovery. Last week we announced the purchase of 10 Suezmaxes and we hold options for a further four. We do this at a time we believe is ideal. More on that very shortly. This call will conclude by taking questions.
Let's get started and look at the company highlights for the quarter. Net income was $1.1 million. Adjusted for non-cash items, we made $4.2 million in the quarter. For the VLCCs the spot TCE was $25,600. Q3 bookings show 83% of the days booked at $28,000. This number will likely decrease as stated in the press release due to accounting treatment of voyage charters. Suezmaxes came in at $16,200 and 70% of Q3 is done at $18300. On the Aframaxes or LR2s low $18,000s in Q2 and similar guiding for 68% of Q3.
We recently obtained financing commitment at very attractive terms on our 2020 Suezmax delivery in May and we have been continuously able to secure attractive financing.
Let's look at the right side of the slide and the Trafigura-Suezmax deal. As I will discuss later, we have a very constructive view on the market and we believe we are right at the stretch of a market upturn that could be the start of a strong tanker cycle.
This view gave us the conviction to acquire 10 2019-built Suezmaxes all of which are fitted with scrubbers from Trafigura. Five vessels will be chartered back to Trafigura for three years at $28,400 with a profit-sharing scheme where we will receive 50% of all profits. We find this to be an -- a very attractive deal and it also protects our downside.
Importantly, we don't have to wait for the acquisition to close to get access to the vessel earnings. We will take the ships on time charter within the next few weeks or months. And five vessels will immediately be time chartered back to Trafigura. We are very pleased with Trafigura becoming a strategic shareholder of Frontline and we see potential synergies going forward given their significant presence in the global oil trading markets.
We've also which is independently from this deal formed a joint venture with Trafigura to establish a global supplier of marine fuels. We believe we are exceptionally well positioned ahead of IMO 2020 through this joint venture and other steps already taken by the company including our investment in scrubber manufacturer, FMSI.
IMO 2020 looks to us to be the biggest event in the shipping market and the tanker trade for decades and we believe it will play out very positively for our shareholders.
With that said, I'll hand the call over to Inger to take us through the financials in detail please.
非常感谢你。大家早上好,下午好。非常感谢您拨打Frontline的第二季度财报电话。现在市场看起来有非常令人兴奋的市场动态 - 看起来将从近期的复苏中进一步改善。上周我们宣布购买10个Suezmaxes,我们还有四个选项。我们在我们认为理想的时候这样做。很快就会有更多内容。这个电话会以问题结束。
让我们开始吧,看看本季度的公司亮点。净收入为110万美元。根据非现金项目进行调整,我们在本季度获得了420万美元。对于VLCC,现货TCE为25,600美元。第三季度预订显示83%的预订时间为28,000美元。由于航次租船的会计处理,这个数字可能会因新闻稿中的规定而减少。 Suezmaxes的售价为16,200美元,而Q3的70%售价为18300美元。在第二季度Aframaxes或LR2s低18,000美元,类似指导第三季度68%。
我们最近在5月份的2020 Suezmax交付中以极具吸引力的条款获得了融资承诺,并且我们一直能够获得有吸引力的融资。
让我们来看看幻灯片的右侧和Trafigura-Suezmax交易。正如我稍后将讨论的那样,我们对市场有一个非常有建设性的观点,我们认为我们正处于市场好转的一段时间,这可能是一个强劲的油轮周期的开始。
这种观点让我们有信心购买10艘2019年制造的苏伊士型轿车,所有这些都配备了托克的洗涤器。五艘船将以28,400美元的价格租回托克三年,并获得利润分享计划,我们将获得所有利润的50%。我们发现这是一个非常有吸引力的交易,它也保护了我们的缺点。
重要的是,我们不必等待收购完成以获得船舶收益。我们将在未来几周或几个月内对船舶进行定期租船。五艘船将立即包租回托克。我们对Trafigura成为Frontline的战略股东感到非常高兴,鉴于他们在全球石油交易市场占有重要地位,我们看到了潜在的协同效应。
我们还独立于此协议,与托克建立了一家合资企业,以建立全球船用燃料供应商。我们相信,通过该合资企业以及公司已采取的其他措施,包括我们对洗涤器制造商FMSI的投资,我们在IMO 2020之前处于非常有利的地位。
IMO 2020看起来是我们几十年来航运市场和油轮行业中最大的事件,我们相信它对我们的股东来说会非常积极。
话虽如此,我会把电话交给Inger,让我们详细了解财务报告。
Inger Klemp
Inger Klemp
Thanks Robert and good morning and good afternoon ladies and gentlemen. Let's turn to Slide 4 and 5 and look at the financial highlights and the income statement. Frontline achieved total operating revenues net of voyage expenses of $103 million and EBITDA adjusted for certain non-cash items of $56 million in the second quarter.
Frontline reported net income of $1.1 million equivalent to $0.01 per share. And the net income adjusted for certain non-cash items of $4.2 million, equivalent to $0.02 per share in the second quarter. The non-cash items this quarter consisted of $1.7 million unrealized gain on the marketable securities, a $0.8 million share of result of associated company and a $5.6 million loss on derivatives.
The second quarter shows a decrease of $40.7 million against adjusted EBITDA of $96 million and a decrease of $41.1 million against adjusted net income of $45.5 million in the first quarter of 2019.
The decrease in net income in the second quarter is mainly explained by decrease in the time charter basis due to the lower reported TCE rates in the second quarter compared to the first quarter.
Let's then take a look at the balance sheet on Slide 6. The changes to the balance sheet as of June 30th compared to March 31st, 2019 mainly relates to an decrease in cash and cash equivalents of $5 million which is the net effect of CapEx payments to the payment of debt, draw down on debt, the cash from operations, and the proceeds from issuance of shares and the ATM program water; an increase in vessels of $70 million due to the delivery of Front Discovery in April and depreciation in the quarter; a decrease in vessels under finance leases by $3 million due to depreciation; net increase in debt with $31 million in the quarter following the $59 million payment and $89.5 million in drawdowns; a decrease in obligations under finance leases with $3.3 million due to amortization of property expense and lease repayments; and finally an increase in equity of $10.5 million, representing the net income in the second quarter and $9.3 million of share issuance proceeds in relation to the ATM program.
As of June 30th, Frontline had $257 million in cash and cash equivalents, including the undrawn amounts under our unsecured facility, marketable securities and minimum cash requirements. Our remaining increase in CapEx requirements amounted to $225 million related to one Suezmax tanker and one VLCC which are both expected to be delivered in May 2020 and two LR2 tankers which are expected to be delivered in January and March 2021.
We have tied approximately $164 million in debt capacity for these new buildings. We have no near-term debt maturities. The first debt maturity is in November 2020 when our senior unsecured loan facility amounted to $175 million matures. We had drawn down $120 million under this facility and $155 million remains available undrawn as of June 30, 2019.
Then let's take a closer look at cash breakeven rates and cash generation potential on slide 7. We estimate average cash cost breakeven rate for the remainder of the 2019 were approximately $24,500 per day for the VLCCs; $21,300 per day for the Suezmax tankers; and $16,200 per day for the LR2 tankers. These rates are the all-in daily rates that our vessels must earn to cover budgeted operating cost of the dry dock estimated interest expenses TC and bareboat hire installments on loans and G&A expenses. We had included dry dock costs for four VLCCs, four Suezmax tankers and one LR2 tanker in second half of 2019.
谢谢罗伯特,早上好,下午好,女士们,先生们。让我们转到幻灯片4和5,看看财务要点和损益表。 Frontline实现了总运营收入,扣除了1.03亿美元的航程费用和第二季度5600万美元的某些非现金项目的EBITDA。
Frontline报告的净收入为110万美元,相当于每股0.01美元。而某些非现金项目的净收入调整为420万美元,相当于第二季度每股0.02美元。本季度的非现金项目包括170万美元的有价证券未实现收益,80万美元的联营公司业绩以及560万美元的衍生品亏损。
第二季度的调整后EBITDA为9600万美元,与2019年第一季度的调整后净收入4550万美元相比减少了4110万美元,减少了4070万美元。
第二季度净收入减少的主要原因是定期租约减少,原因是第二季度TCE报告与第一季度相比较低。
让我们看看幻灯片6上的资产负债表。截至6月30日的资产负债表与2019年3月31日相比的变化主要与现金和现金等价物减少500万美元有关,这是资本支出支付的净影响支付债务,减少债务,运营现金以及发行股票和ATM计划用水的收益;由于4月份Front Discovery的交付和本季度的折旧,船舶增加了7,000万美元;由于折旧,融资租赁下的船舶减少300万美元;在支付了5900万美元和8,950万美元的提款之后,本季度债务净增加了3100万美元;由于财产费用摊销和租赁还款,融资租赁承担减少330万美元;最后增加了1050万美元的股权,相当于第二季度的净收入和与ATM计划相关的930万美元的股票发行收益。
截至6月30日,Frontline拥有2.57亿美元的现金和现金等价物,包括我们无担保设施下的未提取金额,有价证券和最低现金要求。我们剩余的资本支出需求增加2.25亿美元,相当于一艘苏伊士型油轮和一艘VLCC,预计将于2020年5月交付,两辆LR2油轮预计将于2021年1月和3月交付。
我们为这些新建筑物的债务能力约为1.64亿美元。我们没有短期债务到期日。第一笔债务期限是在2020年11月,当时我们的高级无担保贷款融资达到1.75亿美元。截至2019年6月30日,我们已经在这个设施下提取了1.2亿美元,还有1.55亿美元未提取。
接下来让我们仔细研究7号幻灯片的现金支付率和现金产生潜力。我们估计,对于VLCC,2019年剩余时间的平均现金成本盈亏平衡率约为24,500美元; Suezmax油轮每天21,300美元; LR2油轮每天16,200美元。这些费率是我们的船只必须赚取的全部每日费率,以支付干船坞估计利息费用TC的预算运营成本以及贷款和G&A费用的光船租赁分期付款。我们在2019年下半年包括四艘VLCC,四艘Suezmax油轮和一辆LR2油轮的干船坞费用。
Frontline's above cash breakeven rates, offers a strong downside protection against low-rate environment and at the same time, it creates a great upside potential in the strengthening tanker industry. Every $1,000 per day in achieved rates in excess of our cash breakeven translates to approximately $22 million in incremental net income per year or $0.12 per share, which shows the net -- the high importance of remaining -- maintaining our low cash breakeven rates.
In the -- on the right-hand side of the slide, we have shown incremental net income per year and per share assuming $10,000, $20,000 and $30,000 per day in achieved rates in excess of our cash breakeven respectively. The operating expenses per day in the first quarter of 2019 with $10,500 for VLCCs, $7,500 for the Suezmax tankers and $7,100 for the LR2 tankers. We did dry dock two VLCCs in the second quarter and one Suezmax tanker are scheduled for dry dock in the third quarter of 2019.
And with this, I leave the word to Robert again.
前线高于现金收支率,为低利率环境提供了强大的下行保护,同时也为加强油轮行业创造了巨大的上行潜力。每天每1000美元的实现利率超过我们的现金盈亏平衡,相当于每年增量净收入约2200万美元或每股0.12美元,这表明净值 - 保持高度重要性 - 保持我们的低现金盈亏平衡率。
在幻灯片的右侧,我们显示了每年和每股的增量净收入,假设每天的10,000美元,20,000美元和30,000美元的实现利率分别超过我们的现金盈亏平衡。 2019年第一季度的运营费用为VLCC 10,500美元,Suezmax油轮7,500美元,LR2油轮7,100美元。我们在第二季度做了两个VLCC的干船坞,并且在2019年第三季度安排了一艘Suezmax油轮用于干船坞。
有了这个,我再次将这个词留给罗伯特。
Robert Macleod
罗伯特麦克劳德
Thank you very much. Let's look at the key market developments. We are once again seeing the market behave in a cognizant manner this year as we also saw in the first quarter when U.S. exports began to surge. Within Q2, we witnessed the largest decline in global refinery throughput seen this decade due to extended maintenance ahead of IMO 2020.
Looking back, I would actually say the rates kept up pretty well given what was going on with the refineries. Recently, VLCC rates have again moved up sharply. Refineries are now restoring capacity and throughput looks to be rebounding quickly. Crude oil demand growth is forecasted to be strong for the balance of the year after softening through first half.
For the balance of 2019, we expect the tanker market to remain volatile due to crude oil supply concerns and geopolitical tensions that continue to trend higher. Importantly, used crude oil production is growing year-over-year, while OPEC production is declining following production costs. This is leading to increased exports from the Atlantic, which we expect to continue. This expectation is supported by both increasing U.S. production and export capacity which has been coming online steadily. A large portion of incremental production is flowing to Asia, supporting strong growth in tonne-mile demand.
Next slide please. We'll have a look at how deliveries decline after 2019 and older vessels will face costs. The growth of the crude oil tanker fleet is a key factor for our markets. So far in 2019, 41 VLCCs have been added to the global fleet, compared to three vessel demolitions, an additional 33 VLCCs are scheduled to be delivered in 2019 with 43 more to follow in 2020 before the order book declines sharply.
Despite continued deliveries of newbuilding vessels in the short-term affective crude tanker capacity growth is expected to slow as vessels are taken out of service, regular dockings, scrubber or ballast water installation and other preparations for the IMO 2020 regulations.
While the pace of recycling has slowed significantly compared to last year, there are still 170 VLCCs that are greater than 15 years and we believe large number of older vessels will be taken out of the market, and either be recycled or go on floating storage as part of the regulation-driven phasing out of older vessels.
Let's move to the summary slide please. There are obviously various factors to support our positive market outlook and we constantly – development. In the short term, we've already seen the market rebound following extended refinery maintenance ahead of IMO 2020.
Although, global growth is forecasted to slowdown, the pace of growth remains positive. The fact that incremental production is coming from the U.S. and a good deal of it is heading East it is a clear positive for tonne-mile demand growth. Replacing miles in Middle East with ballasts in the Atlantic is widely viewed as positive for tanker markets given the increase in distance travels.
Finally, the vessels supply picture looks very positive. The new vessel deliveries have put pressure on our market for the last two years. As we do look at that, there's still a fair amount of vessels to be delivered over the next 18 months. But this probably is eclipsed by the number of vessels greater than 15 years. And we should also see some effective reduction in capacity as vessels are temporarily taken out of the trading markets.
非常感谢你。让我们来看看主要的市场发展。今年我们再次看到市场表现得很明显,因为我们在第一季度看到美国出口开始飙升。在第二季度,由于IMO 2020之前的维护延长,我们目睹了本十年全球炼油厂吞吐量下降幅度最大。
回想起来,我实际上会说,考虑到炼油厂的情况,价格保持不变。最近,VLCC的价格再次大幅上涨。炼油厂现在正在恢复产能,吞吐量看起来很快就会反弹。在上半年走软之后,原油需求增长预计在今年的平衡中表现强劲。
对于2019年的余额,由于原油供应担忧和地缘政治紧张局势持续走高,我们预计油轮市场将继续波动。重要的是,废旧原油产量同比增长,而欧佩克产量在生产成本下降后下降。这导致大西洋的出口增加,我们预计这将持续下去。这种期望得到了美国生产和出口能力不断提高的支持。大部分增量生产流向亚洲,支持吨英里需求的强劲增长。
请下一张幻灯片。我们将了解2019年以后的交付量如何下降以及旧船将面临成本。原油油轮船队的增长是我们市场的关键因素。到目前为止,在2019年,全球车队增加了41个VLCC,相比之下,三个船只拆除了,另外33个VLCC计划在2019年交付,在订单量急剧下降之前,还将有更多的VLCC在2020年推出。
尽管短期情况下新建造船只继续交付,但由于船舶停止使用,定期停靠,洗涤器或压载水装置以及IMO 2020规定的其他准备工作,原油罐车容量增长预计会放缓。
虽然回收速度与去年相比显着放缓,但仍有170个VLCC超过15年,我们相信大量旧船将被撤出市场,并且可以回收利用或作为浮动储存进行。监管驱动逐步淘汰旧船的一部分。
让我们转到摘要幻灯片。显然有各种因素支持我们积极的市场前景和我们不断发展。在短期内,我们已经看到在IMO 2020之前延长炼油厂维护后市场出现反弹。
虽然预计全球经济增长将放缓,但增长速度依然乐观。增量生产来自美国并且其中大部分正在向东方发展,这对于吨英里的需求增长是一个明显的积极因素。随着距离旅行的增加,人们普遍认为在大西洋中用镇流器取代中东的里程数对油轮市场有利。
最后,船只供应图片看起来非常积极。过去两年,新船交付给我们的市场带来了压力。正如我们所看到的那样,未来18个月仍有相当数量的船只交付。但这可能会被超过15年的船只数量所黯然失色。而且我们也应该看到一些有效的能力下降,因为船只被暂时从交易市场中撤出。
On the other hand the risk of a global slowdown in GDP growth is dominated in news headlines, a new risk that has added volatility to the equity market. Finally, there's always the chance that IMO 2020 implementation will not proceed as expected. And although, we believe in fuel spreads to widen as we approach 2020 it could of course narrow and diminish scrubber economics.
To conclude, we expect the markets to remain volatile, but continue to trade higher. Crude oil tanker demand will continue to see the significant boost as crude demand increases in the second half of this year. Although, there are always risks related to slowing global demand multiple possible market drivers should result in a strong tanker earnings for the balance of the year, and we expect this trend to kick-off 2020, positively for us. We believe Frontline is well positioned going forward now with even greater earnings potential.
With that, though I'd like to turn over to the questions please.
另一方面,全球GDP增长放缓的风险在新闻头条中占主导地位,这一新风险增加了股市的波动性。 最后,IMO 2020的实施总是有可能无法按预期进行。 虽然我们认为随着我们接近2020年燃料价差扩大,但它当然可以缩小和减少洗涤器经济性。
总而言之,我们预计市场将保持波动,但继续走高。 随着原油需求在今年下半年增加,原油油轮需求将继续大幅增加。 虽然总是存在与全球需求放缓相关的风险,但多个可能的市场驱动因素应导致今年余额的油轮收益强劲,我们预计这一趋势将在2020年开始,对我们有利。 我们相信Frontline现在处于有利地位,具有更大的盈利潜力。
有了这个,虽然我想转向问题。
问答环节
[Operator Instructions] The first question comes from the line of Randy Giveans from Jefferies. Please ask your question.
[操作员说明]第一个问题来自Jefferies的Randy Giveans系列。 请问你的问题。
Randy Giveans
How is it going? How are you all doing this morning?
最近好吗? 你今天早上好吗?
Robert Macleod
罗伯特麦克劳德
All good. Thanks, Randy.
都好。 谢谢,兰迪。
Randy Giveans
All right. So looking at your fleet in the recent months, you've ordered a few newbuildings acquired some re-sales most recently bought those 10 Suezmaxes from Trafigura. So how are we thinking about kind of further fleet growth from here? Are you pretty satisfied with the fleet following this most recent large acquisition?
行。 所以在最近几个月看你的车队,你已经订购了一些新造船,最近从Trafigura那里购买了10个Suezmax。 那么我们如何考虑从这里进一步增加船队? 在最近一次大规模收购之后,你对这支舰队非常满意吗?...
Robert Macleod
罗伯特麦克劳德
I think looking at the fleet overall obviously over the last three four years, we've transformed from – in terms of average rate, we really brought it down. We had a lot of ships deliver. We sold off a lot of the old ships. So I think the – and the process there has been very positive for the company. We've been looking actively at growth for periods here. And we have to say, we've done some re-sales.
And last week, we did a Trafigura deal. We overall – as you look at our fleet, we've had full exposure through the LR2s for some time, which in terms of size we're pretty happy with. We'd like the – as a preference we'd like the crude segment in terms of growth. We found the growth on Suezmaxes. But I think it's fair to say the way our fleet is structured now then in terms of future growth then VLCCs would have our special attention.
我认为在过去的三年中我们总体上看到了整体车队,我们已经从平均速度转变,我们真的把它降下来了。 我们有很多船只交付。 我们卖掉了很多旧船。 所以我认为 - 而且这个过程对公司来说非常积极。 我们一直在积极寻找这里的增长期。 我们不得不说,我们做了一些转售。
上周,我们做了一个托克的交易。 我们总体而言 - 当您看到我们的车队时,我们已经通过LR2完全曝光了一段时间,就尺寸而言我们非常满意。 我们希望 - 作为一种偏好,我们希望原油市场在增长方面。 我们发现了Suezmaxes的增长。 但我认为,就未来增长而言,现在我们的车队结构方式是公平的,那么VLCC将受到我们的特别关注。
Randy Giveans
Sure. Okay. That makes sense. And then looking at your investment in the joint venture with Trafigura, was there a monetary cost to this to acquire your percent ownership? And also will there be financial risk from either profitable or unprofitable bunker trading? Or is it solely kind of an operational play for your fuel requirement?
当然。 好的。 那讲得通。 然后看看你对Trafigura的合资企业的投资,获得你的百分比所有权是否有金钱成本? 还有盈利或无利可图的燃油交易会带来财务风险吗? 或者它是否仅仅是满足您的燃料需求的运营方式?
Robert Macleod
罗伯特麦克劳德
In terms of – with this – we would put small amount of working capital into it. And that's it. So, there's no investments as such and in terms of risk profile, we will be very conservative so we capitalize.
就此而言 - 我们会将少量的营运资金投入其中。 就是这样。 因此,没有这样的投资,就风险状况而言,我们将非常保守,因此我们将资本化。
Randy Giveans
All right. And I guess last quick question. Do you have an updated kind of cadence for off-hire days and kind of CapEx spend on the scrubber installations? Like, how many scrubbers do you expect to have by January 2020 in the next three to four months here?
行。 我想最后一个简单的问题。 您是否有更新的停工日期以及CapEx在洗涤器安装上的花费? 比如,你预计在未来三到四个月到2020年1月将有多少洗涤器?
Robert Macleod
罗伯特麦克劳德
So we've been – so the simple numbers have at about one-third of our fleet will have been installed by Q1. Given the Trafigura deal, we are fast-forwarding the amount with the deal. So, by Q1 next year, we'll be just below half the fleet.
所以我们已经 - 所以我们的船队中有三分之一的简单数字将在第一季度安装完毕。 鉴于托克的交易,我们通过交易快速转发金额。 因此,到明年第一季度,我们将只有一半的船队。
Randy Giveans
Q1 half fleet. Excellent. Hey, thank you so much for the color and congrats on the deals.
Q1半舰队。 优秀。 嘿,非常感谢你的颜色,并祝贺这些优惠。
会议主持员
Thank you. Our next question comes from the line of Jon Chappell from Evercore. Please ask your question.
谢谢。 我们的下一个问题来自Evercore的Jon Chappell。 请问你的问题。
Jon Chappell
Thank you. Good afternoon guys. Robert, it's a follow-up on the other question in the fleet. So you obviously made a pretty big transaction. You talked about maybe focusing on the VLCCs going forward. At what point do you feel that you're in kind of harvest you're done spending? You already have a fleet that's under a four years of age and you kind of transition to the Frontline over to where capital return takes priority over continuing to build the size of the fleet?
谢谢。 大家下午好。 罗伯特,这是对舰队中另一个问题的跟进。 所以你显然做了一个非常大的交易。 您谈到的可能是关注VLCC的未来发展方向。 在什么时候你觉得你已经收获了你的消费? 你已经拥有一支不到四年的船队,你可以过渡到前线,直到资本回报优先于继续建立船队的规模?
Robert Macleod
罗伯特麦克劳德
No. I think, we -- in terms of earnings power now, we're seeing a just pull-through the slide where we have substantial. So I think the focus now will be to possibly reduce something on the VLCCs. We certainly don't have to. If this market takes off as we expect then we have greater than actually it is.
As for our strategy coming into this then we paid now spot for quite some time because we've had a belief that we will see a strength in the market coming into 2020. So hopefully this plays out. And then we will take opportunities say, like we did when doing the Trafigura deal to lock in some charters. And we will do some of that and have a conservative approach to the cycle.
不,我认为,就现在的盈利能力而言,我们看到的只是在我们有实质性的下滑之后。 所以我认为现在的重点是可能减少VLCC上的某些东西。 我们当然不必。 如果这个市场像我们预期的那样起飞,那么我们实际上已经超过实际市场。
至于我们的战略,我们现在支付了相当一段时间,因为我们相信我们将在2020年看到市场的力量。所以希望这会发挥作用。 然后我们会抓住机会说,就像我们在做托克协议时所做的那样,锁定一些包机。 我们将采取一些措施并对循环采取保守的方法。
Jon Chappell
And I know it's not kind of the leggy MO of Frontline to delever. But after this Trafigura deal, it looks like about 80% leverage if we take the high end of the cost range just for this deal alone which brings Frontline back above 60%. So how do you think about using cash flow from operations if this cycle plays out as you and I both expect to delever -- the balance sheet a little bit as opposed to maybe jacking up the dividend?
而且我知道这对前线的瘦弱MO来说并不是一种优势。 但是在这个托克交易之后,如果我们仅仅为这笔交易采取成本范围的高端,看起来大约有80%的杠杆率,这使得Frontline回到60%以上。 所以,如果这个周期出现,你和我都期望去杠杆化 - 资产负债表上的一点点,而不是抬高股息,那么你如何考虑使用现金流来自运营?...
Inger Klemp
Inger Klemp
I guess this is something the Board will have to discuss going forward how we're going to approach that. But according to our dividend strategy that remains unchanged in a way. And that says, as you know that the excess cash flow from the company shall be used to a more or less for dividends going forward.
我想这是董事会必须讨论的问题,我们将如何处理这个问题。 但根据我们的股息策略,在某种程度上保持不变。 这就是说,正如您所知,公司的超额现金流将或多或少用于未来的股息。
Jon Chappell
Okay. The last one. Robert, it's kind of fresh, so I don't know if you've had a chance to assess it yet, but the addition of crude oil to China's retaliatory tariff list. You mentioned yourself the importance of the Atlantic in the long-haul trade and we are to believe that that's what's really been supporting the market in the face of these OPEC cuts.
Have you assessed either operationally what it potentially means for your fleet? Or financially from a supply-demand perspective if these tariffs were to be enacted and the U.S. became uneconomic -- U.S. crude become uneconomic in China what that -- what may that do to your outlook on the tanker markets?
好的。 最后一个。 罗伯特,它有点新鲜,所以我不知道你是否有机会对它进行评估,但是将原油添加到中国的报复性关税清单中。 你提到了大西洋在长途贸易中的重要性,我们相信这正是这些欧佩克减产时真正支持市场的原因。
您是否在操作上评估了它对您的车队意味着什么? 或者从供需角度来看,如果要制定这些关税并且美国变得不经济 - 美国原油在中国变得不经济 - 这对你对油轮市场的看法有什么影响?
Robert Macleod
罗伯特麦克劳德
So, I think it's an excellent question. But on this call and I'll refrain to conclude remarks.
所以,我认为这是一个很好的问题。 但是在这个电话会议上,我将不会发表评论。
Jon Chappell
Okay. Thanks Robert. Thanks Inger.
好的。 谢谢罗伯特。 谢谢Inger。
Robert Macleod
罗伯特麦克劳德
Thanks.
谢谢。
Inger Klemp
Inger Klemp
Okay.
好的。
会议主持员
Thank you. The next question comes from the line of Gregory Lewis from BTIG. Please ask your question.
谢谢。 下一个问题来自BTIG的Gregory Lewis系列。 请问你的问题。
格雷戈里刘易斯
Yes, thank you and good afternoon. Robert, I guess thanks for providing the kind of the guidance for Q3. But yes, I guess at this point we are almost in September. Just kind of curious we've seen a nice run-up in VLCC rates over the last couple of weeks. Do we have any kind of visibility at this point into what Q4 bookings already look like? Have we started to get anything on the books for Q4?
是的,谢谢你,下午好。 罗伯特,我想感谢你为Q3提供了那种指导。 但是,是的,我想在这一点上,我们几乎是在九月。 有点好奇我们在过去的几周里看到了VLCC费率的好转。 在这一点上,我们对Q4预订的看法有什么样的可见性吗? 我们是否已开始在第四季度的书籍上获得任何内容?
Robert Macleod
罗伯特麦克劳德
No. For the Q4, we've done a little bit, but very little. And we're seeing in sales what we've seen over the last few weeks there's a lot of momentum in the market the Vs have moved the Suezmaxes are on the move. So I think to look at the quarters, I'd say that Q3 is as I say, we've already booked -- up a lot when the market started turning.
So I think we should look at Q3 as being not a great quarter. We've seen -- you've seen the guidance, right? But the good thing is that we're starting. The market moves so that the Q4 bookings they started at low percentage where we're seeing the higher numbers. So, hopefully, we'll teed off here to get a really good Q4. But yes, the next month will show.
没有。对于Q4,我们做了一点,但很少。 而且我们在销售中看到过去几周我们看到的市场有很大的动力,Vs已经让Suezmaxes正在移动。 所以我想看看这些季度,我会说第三季就像我说的那样,当市场开始转向时,我们已经预订了很多。
所以我认为我们应该把Q3视为不是一个伟大的季度。 我们已经看过了 - 你看过这个指导,对吗? 但好消息是我们正在开始。 市场走势使得他们开始的Q4预订比例很低,我们看到更高的数字。 所以,希望我们能在这里开球以获得非常好的Q4。 但是,是的,下个月会显示出来。
格雷戈里刘易斯
Okay. And then with the Trafigura acquisition, I guess, congratulations on that. That Suezmax guidance that you gave on that slide, does that include those vessels? Or was that more like the end of Q2 so prior to the acquisition of those vessels?
好的。 然后在Trafigura的收购中,我想,祝贺你。 您在该幻灯片上提供的Suezmax指导是否包括那些船只? 或者在收购这些船只之前更像是Q2的结束?
Robert Macleod
罗伯特麦克劳德
No. That the spot guidance, no that's excluding those.
不是那个现场指导,没有那个不包括那些。
格雷戈里刘易斯
Okay. So that's excluding those. Okay. Great. And then just one more for me. I guess, as we look at the decision to go into the Suezmaxes, it seems like over the last couple of years there's -- you've been mentioning yourself the order book for the Suezmaxes has come down. Strategically like how should we think about Suezmaxes in the crude market now?
Jonathan mentioned clearly, there's been a lot of oil moving from the U.S. to Asia. That's not really a Suez trade. Just kind of how you're thinking about the Suez market given just you made a pretty substantial acquisition into the space?
好的。 所以那不包括那些。 好的。 大。 然后再给我一个。 我想,当我们看到进入Suezmaxes的决定时,似乎在过去的几年里 - 你已经提到自己Suezmaxes的订单已经降下来了。 从战略上讲,我们现在应该如何看待原油市场中的苏伊士型?
乔纳森清楚地提到,有很多石油从美国流向亚洲。 这不是真正的苏伊士交易。 只是你对这个领域进行了相当大的收购,你是怎么想到苏伊士市场的呢?
Robert Macleod
罗伯特麦克劳德
We like the Suezmax segment. We already had 18 ships in the segment all modern. And thinking about the Suezmax, you can triangulate them. So if you look at our earnings when these VLCCs are down into low-teens for example, then normally the Suezmaxes trade just above and that's due to the triangulation. And they're doing a lot of West Africa, they're also doing a lot of the Atlantic -- going East. So they're doing some long-haul trades also short sea, so it's a very sort of flexible and versatile ship unit which -- also with the relationships we have in the market, it's a very good segment for us. So I think in terms of commercial performance over the last four, five quarters then Suezmax stands out as probably our strongest.
我们喜欢Suezmax部分。 我们已经拥有18艘现代化的船只。 考虑到Suezmax,你可以对它们进行三角测量。 因此,如果你看看我们的收益,例如这些VLCC降至低十几岁,那么通常Suezmaxes交易就在上方,这是由于三角测量。 而且他们在西非做了很多事情,他们也做了大量的大西洋 - 往东走。 因此,他们正在进行一些长途交易,也是短途海运,因此它是一种非常灵活和多功能的船舶单元 - 与我们在市场上的关系,这对我们来说是一个非常好的部分。 因此,我认为就过去四个季度的商业表现而言,苏伊士马克最突出的可能是我们最强劲的五个季度。
格雷戈里刘易斯
Okay, perfect. Thank you for taking my questions. Have a great day.
好的,完美的。 感谢您提出我的问题。 祝你有美好的一天。
会议主持员
Thank you. The next question comes from the line of Robert [Indiscernible]. Please ask your question.
谢谢。 下一个问题来自罗伯特[Indiscernible]。 请问你的问题。
身份不明的分析师
Yes, hello Robert. Thank you for doing a good job. How do you see the horizon as far as coming back to a dividend? First quarter of 2020, second quarter? Could you give us some color on when that might occur?
是的,你好,罗伯特。 谢谢你做得好。 就回归股息而言,你如何看待地平线? 2020年第一季度,第二季度? 你可以告诉我们什么时候可能出现的颜色吗?
Robert Macleod
罗伯特麦克劳德
I think the -- obviously this will as Inger said on the other question, I think it will be down to the Board. But the way I see this is that we're coming into positive territory. And in terms of the facility payable to Mr. Fredriksen, we've drawn now $120 million. And the overall -- company's looking good. And I would say it's -- or it's fair to say that we'll return to paying out dividend sooner rather than later.
我认为 - 显然这将是Inger在另一个问题上所说的,我认为这将归功于董事会。 但我看到的方式是我们正在进入积极的领域。 就应付弗雷德里克森先生的设施而言,我们现在已经提取了1.2亿美元。 整体而言 - 公司看起来很好。 而且我会说 - 或者公平地说,我们会尽快回报支付股息。
身份不明的分析师
All right. Thank you. Could you give us some color on what's going on these days in the Strait of Hormuz, where you had problems in the past. Do you see coming down? Or is it still very tenuous?
行。 谢谢。 你能不能给我们一些关于这些日子在霍尔木兹海峡发生的事情的颜色,过去你遇到了问题。 你看到了下来吗? 还是它仍然非常脆弱?
Robert Macleod
罗伯特麦克劳德
We're all very much on the alert still.
我们仍然非常警惕。...
身份不明的分析师
Okay. It is a -- is it affecting your bookings from that area? Some companies have actually decided to stay away. You have not decided to do that, right?
好的。 它是 - 它是否会影响您在该地区的预订? 有些公司实际上决定远离。 你还没有决定这样做,对吗?
Robert Macleod
罗伯特麦克劳德
No. We've not decided to stay away with the -- so we are doing business there, but we have chosen other trades due to the sewer situation. So, obviously, the Frontline tier was a very, very contention [ph] and we've gone down in terms of bookings. But we are still trading in the area, but with heightened security and we're keeping a very close eye on everything that's going on.
不,我们没有决定远离 - 所以我们在那里做生意,但由于下水道的情况,我们选择了其他行业。 因此,很明显,Frontline等级是一个非常非常非常争用的问题,而且我们在预订方面也有所下降。 但我们仍然在该地区进行交易,但随着安全性的提高,我们将密切关注正在发生的一切。
身份不明的分析师
Okay. Good. Could you give me a little color on how you see Brazilian production? And how that may balance for instance? What's going on in the United States with tariffs, with China et cetera et cetera? Will it change things very much? And how is Brazil coming as far as paying out exporters?
好的。 好。 你能不能给我一些关于你如何看待巴西生产的颜色? 那怎么可能平衡呢? 美国的关税与中国等有什么关系? 它会改变很多东西吗? 巴西如何为出口商付出代价?
Robert Macleod
罗伯特麦克劳德
It's one of the like earlier question. It is a difficult one to be precise and conclusive on. But if you look at the exploration and the plant in the country and the investors being brought in also from upstate Norwegian company Equinor then I think it's fair to say that it looks like it's going to be a growth area in terms of exports.
这是早先的问题之一。 要精确和确凿是一件困难的事情。 但是,如果你看一下该国的勘探和工厂以及来自挪威北部公司Equinor的投资者,那么我认为可以说它在出口方面将成为增长领域。
身份不明的分析师
Okay. Well that's it for me. Thank very much for taking my questions.
好的。 嗯,这对我来说。 非常感谢您回答我的问题。
Robert Macleod
罗伯特麦克劳德
Thank you.
谢谢。
会议主持员
Thank you. The next question comes from the line of Lukas Daul from ABG. Please ask your question.
谢谢。 接下来的问题来自ABG的Lukas Daul。 请问你的问题。
Lukas Daul
Thank you. Good afternoon, Robert and Inger. Just a quick one on the 10 Suezmaxes you're adding. How should we sum in, in terms of startup base et cetera?
谢谢。 下午好,罗伯特和英格尔。 只需快速添加10个Suezmaxes即可。 我们应该如何在启动基础等方面加入?
Robert Macleod
罗伯特麦克劳德
So, the first one was delivered. So back to the deal, we take exposure on these ships as soon as we can. So, the first one actually delivered at the time of signing and then we're about to take reign of the second one. And so they don't call it the same time. It -- the delivery is connected to calling various ports. I think we should be -- we should have all the ships within September.
所以,第一个交付。 所以回到这笔交易,我们会尽快接触这些船只。 所以,第一个在签约时实际交付,然后我们即将统治第二个。 所以他们不会同时称呼它。 它 - 交付连接到呼叫各种端口。 我想我们应该 - 我们应该在九月内拥有所有船只。
Lukas Daul
Okay. Within in September. And then on -- you sort of mentioned in the press release, when you announced that -- looking at different options how to finance it? Or could you sort of shed a bit of light on that? What would be the ideal financing structure?
好的。 9月内。 然后 - 你在新闻稿中提到的,当你宣布这一点时 - 看看不同的选择如何融资? 或者你可以对此有所了解吗? 什么是理想的融资结构?
Robert Macleod
罗伯特麦克劳德
What I would say is – yes, we're not going it to be too pleasant on global, because we have various options now. What we can say is that as soon as this deal was done we've done some pre-checking. The finance is definitely available to Frontline and it is at very, very attractive terms. We will aim to conclude finances soon as we can. We will then lower the cost that we are currently paying. So it's a top priority for us to close the transaction and do the finance here soon.
我要说的是 - 是的,我们不会在全球范围内过于愉快,因为我们现在有各种各样的选择。 我们可以说的是,一旦这笔交易完成,我们就做了一些预检。 Frontline绝对可以获得融资,而且非常有吸引力。 我们的目标是尽快完成财务。 然后,我们将降低我们目前支付的费用。 因此,关闭交易并尽快完成融资是我们的首要任务。...
Lukas Daul
Okay, sounds good. Thanks.
好的听起来不错。 谢谢。
会议主持员
Thank you. [Operator Instructions] Dear speakers there are no further questions at this time. Please continue.
谢谢。 [操作员说明]亲爱的发言者目前没有其他问题。 请继续。
Robert Macleod
罗伯特麦克劳德
Okay. Then thank you very much. And I would like to thank everyone at Frontline for all the hard work and great efforts. And thank you all for calling into this presentation. All the best.
好的。 那么非常感谢你。 我要感谢Frontline的所有人的辛勤工作和努力。 谢谢大家参与本次演讲。 祝一切顺利。
会议主持员
That does conclude teleconference for today. Thank you for participating. You may all disconnect. Have a nice day.
这确实结束了今天的电话会议。 感谢您的参与。 你可能都断开了。 祝你今天愉快。
相关问题
Frontline 电话会议
Frontline 财务报告
互联网券商的港股、美股开户教程
如果您对美股 或者 港股也感兴趣, 或者想要了解如何开户, 可以加我wechat: xiaobei060537 , 同时也可以拉您进美股交流群哦。
最后的最后 祝大家都有一个美好的投资生活哦。
大家也可以关注【美股指南】公众号, 即可获得《小白投资美股指南(雪球「岛」系列)》电子书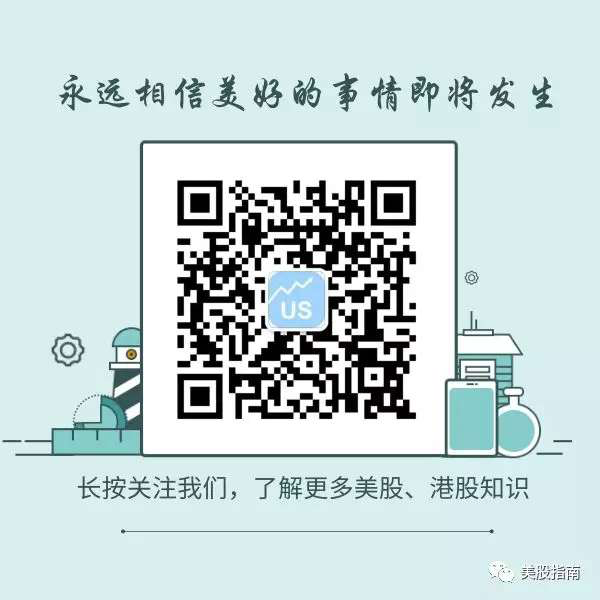 ---
写在最后
美股开户教程, 请查看
港股开户教程, 请查看
美股、港股入金教程, 请查看
美股、港股投资交流群, 请查看
美股、港股开户优惠汇总, 请查看
如何购买Frontline股票
美股、港股付费交流群, 请查看
---
暂无回复。