Transcontinental,Inc。(TCLAF) 首席执行官 FrançoisOlivier 在 2019年 第三季度业绩 - 收益电话会议记录
Transcontinental, Inc. (OTCPK:TCLAF) Q3 2019 Earnings Conference Call September 5, 2019 4:15 PM ET
Transcontinental,Inc。(OTCPK:[TCLAF])2019年第3季度收益电话会议2019年9月5日美国东部时间下午4:15
公司参与者
Yan Lapointe - Director, Investor Relations
François Olivier - President, Chief Executive Officer
Donald LeCavalier - Chief Financial Officer
Yan Lapointe - 投资者关系总监
FrançoisOlivier - 总裁兼首席执行官
Donald LeCavalier - 首席财务官
电话会议参与者
Mark Neville - Scotiabank
Adam Shine - National Bank Financial
Drew McReynolds - RBC Capital Markets
David McFadgen - Cormark Securities
Mark Neville - Scotiabank
Adam Shine - 国家银行财务
Drew McReynolds - 加拿大皇家银行资本市场
大卫麦克法根 - 科马克证券
会议主持员
Welcome to the TC Transcontinental Third Quarter 2019 Results Conference Call. During the presentation all participants will be in a listen-only mode. Afterwards, we will conduct the question and answer session and instructions will be provided at that time. As a reminder, this conference is being recorded today, September 5, 2019.
I would like to turn the conference over to Yan Lapointe, Director, Investor Relations. Mr. Lapointe, please go ahead.
欢迎参加TC Transcontinental 2019第三季度业绩电话会议。 在演示期间,所有参与者将处于只听模式。 之后,我们将进行问答环节,并在那时提供说明。 提醒一下,本次会议将于2019年9月5日举行。
我想把会议转交给投资者关系总监Yan Lapointe。 Lapointe先生,请继续。
Yan Lapointe
Yan Lapointe
Thank you, Gabriel, and good afternoon, everyone. Welcome to TC Transcontinental's 2019 Third Quarter Results Conference Call. The press release and the MD&A with complete financial statements and related notes were issued earlier today and are available on our website at tc.tc.
With us today are TC Transcontinental's President and Chief Executive Officer, François Olivier; and Chief Financial Officer, Donald LeCavalier. Before I turn the call over to management, I would like to specify that this conference call is intended for the financial community. Media are in listen-only mode and should contact Nathalie St-Jean, Senior Advisor, Corporate Communications, for more information or interview requests.
Please be reminded that some of the financial measures discussed over the course of this conference call are non-IFRS. Please refer to the MD&A for a complete definition and reconciliation of such measures to IFRS financial measures. In addition, this conference call might contain forward-looking statements. These statements are based on the current expectations of management and information available as of today and they involve numerous risks and uncertainties, known and unknown.
The risks, uncertainties and other factors that could influence actual results are described in the 2018 annual MD&A and in the latest Annual Information Form.
I would now like to turn the call over to François Olivier.
谢谢你,加布里埃尔,大家下午好。欢迎参加TC Transcontinental 2019年第三季度业绩电话会议。新闻稿和MD&A及其完整的财务报表和相关说明已于今天早些时候发布,可在我们的网站tc.tc上获取。
今天我们是TC Transcontinental的总裁兼首席执行官FrançoisOlivier;和首席财务官Donald LeCavalier。在我将呼叫转交给管理层之前,我想指出此电话会议是针对金融界的。媒体处于只听模式,应联系企业传播高级顾问Nathalie St-Jean,获取更多信息或面试请求。
请注意,本次电话会议期间讨论的一些财务指标是非IFRS。有关IFRS财务指标的完整定义和对比,请参阅MD&A。此外,本次电话会议可能包含前瞻性陈述。这些陈述基于当前对管理层和当前可获得的信息的预期,它们涉及众多已知和未知的风险和不确定性。
可能影响实际结果的风险,不确定性和其他因素在2018年度MD&A和最新的年度信息表中有所描述。
我现在想把这个电话转给FrançoisOlivier。
François Olivier
弗朗索瓦·奥利维尔
Thank you, Yan, and good afternoon, everyone. The quarter marks another step as we continue to progress in our transformation. We continue to optimize our cost structure, offset lower volume in printing to realize synergies and in order to improve margins and packaging.
Following the recent announcements, you can see that we have been active in managing our portfolio and we believe that these transactions will create value for the company. The sales of our Fremont, California facility to Hearst is bringing significant cash allowing us to accelerate the deleveraging of our balance sheets and aligning with our strategy.
As for the acquisition of Trilex, it will nicely complement our activities in Latin America enables future growth in that region. We will also continue to be active in managing our portfolio in order to be ready when opportunities arise.
Overall, our third quarter results reflect many of the same trends we saw in the first half of the year. Let me highlight some of the key factors that contributed to our results. In the quarter, the packaging sector accounted for 54% of our consolidated revenues and 44% of our adjusted EBITDA.
Revenues in packaging were softer in the quarter due to the anticipated reduction in volume for our Consumer and Pet Food segments as we have mentioned on our last call and to a temporary impact of a new European legislation in our Agricultural segment in Latin America. In both cases, we expect to see growth next year.
In terms of profitability, we continue to be very pleased with the synergies we realized from our Coveris acquisition and their impacts on our packaging margins in the quarter. Adjusted EBITDA margin continues to improve moving from 11.7% in Q1, 12.5% in Q2 and now 13.2% for this quarter and we expect further improvement over the next two years.
In addition to our focus on margin improvements, we are also setting the foundations for growth. First, we have a solid portfolio of award winning products and we will continue to innovate to ensure we remain ahead of our customer needs.
Second, we are also ensuring that we have the right sales team and processes to exceed our customers' expectations and to win new ones. For the last quarter, we continued to renew multi-year contracts with major customers giving our business long-term stability.
Overall, we are confident about our investment thesis for the packaging sector while revenues are lower than what we would have liked, margins are trending upward towards our target and we remain very bullish on flexible packaging as a significant engine of future growth.
Turning to our Printing sector, the softer results we saw at the beginning of the year continued in Q3 essentially due to higher than expected decrease in print flyer's revenue having direct impact on our profitability.
Recently, we took actions to adapt our cost structure to volumes and protect our profitability and our platform optimization initiatives are also progressing well. The first state-of-the-art press from our former plant in Fremont, California is fully operational in Montreal and the second one in Toronto will gradually be put into service in the next few weeks.
谢谢你,大家下午好。本季度标志着我们在转型中不断进步的另一步。我们继续优化我们的成本结构,抵消印刷量的下降,实现协同效应,以及提高利润和包装。
在最近的公告之后,您可以看到我们一直积极管理我们的投资组合,我们相信这些交易将为公司创造价值。加利福尼亚州弗里蒙特工厂向赫斯特的销售带来了大量现金,使我们能够加速资产负债表的去杠杆化,并与我们的战略保持一致。
至于收购Trilex,它将很好地补充我们在拉丁美洲的活动,使该地区的未来增长。我们还将继续积极管理我们的投资组合,以便在机会出现时做好准备。
总体而言,我们的第三季度业绩反映了我们在今年上半年看到的许多相同趋势。让我重点介绍一些促成我们成果的关键因素。在本季度,包装行业占我们综合收入的54%和调整后EBITDA的44%。
由于我们在上次电话会议中提到的消费者和宠物食品部门的预期数量减少,以及拉丁美洲农业部门新的欧洲立法的临时影响,本季度包装收入较为疲软。在这两种情况下,我们预计明年会有增长。
在盈利能力方面,我们继续对我们从Coveris收购中实现的协同效应及其对本季度包装利润的影响感到非常满意。调整后的EBITDA利润率从第一季度的11.7%,第二季度的12.5%和本季度的13.2%继续提高,我们预计未来两年将进一步改善。
除了关注利润率改善之外,我们还为增长奠定了基础。首先,我们拥有一系列屡获殊荣的产品,我们将继续创新,以确保我们始终领先于客户需求。
其次,我们还确保我们拥有合适的销售团队和流程,以超越客户的期望并赢得新客户的期望。上个季度,我们继续与主要客户续签多年合约,为我们的业务提供长期稳定。
总体而言,我们对包装行业的投资理论充满信心,同时收入低于我们的预期,利润率向上趋向我们的目标,我们仍然非常看好软包装作为未来增长的重要引擎。
谈到我们的印刷行业,我们在年初看到的较为温和的结果在第三季度持续,主要是由于印刷传单收入的下降高于预期,直接影响我们的盈利能力。
最近,我们采取措施使我们的成本结构适应数量并保护我们的盈利能力,我们的平台优化计划也进展顺利。我们在加利福尼亚州弗里蒙特的前工厂的第一台最先进的印刷机在蒙特利尔全面投入运营,多伦多的第二台印刷机将在未来几周逐步投入使用。
The additional capacity from these presses will allow us to complete the closure of our Brampton facility at the end of this year as planned. These actions will have a positive impact on our profitability in the fourth quarter of this year with the full impact flowing in 2020.
Recent focus groups with consumers and discussions with our clients continue to confirm that our retailer-related service offering remains a highly relevant and effective marketing tool for Canadian retailers.
Looking ahead, we feel confident that the revenues declined over the quarters to come will be lower than what we have seen in the first three quarters this year. More predictable revenues, combined with our cost optimization measures will help to mitigate the effects of declining volumes on our year-over-year profitability.
Turning to our other verticals, we saw good growth in our pre-media and our in-store marketing product offering, space in which we continue to pursue additional sources of revenues. Regarding our newspaper and magazine printing verticals, the decline in revenues follow the same trends as in previous quarters.
Now for our media activities, once again we are pleased with our results for the quarter. Our education group drove high revenues growth in the quarter and delivered double-digit EBITDA improvement versus last year.
Let me now say a few words about our sustainability initiatives. In addition to continue investing in R&D to ensure that plastic packaging is effectively managed of its end of life, an important part of our sustainability approach is to work in partnership with others to create a circular economy for plastic as we have done in the past for a circular economy for paper.
With that effect, we remain active with our discussions with stakeholders from across the plastic value change, as well as with elected after shows from the different government levels. On that note, I am pleased to announce that we have started to manufacture our new Publisac bags made from a 100% recycled plastic.
These new bags will remain a 100% recyclable and mark a first milestone in the creation of a circular economy for plastic in Quebec. They will be rolled out in the Montreal metropolitan community in a few weeks and everywhere in Quebec by the end of the year.
We would like to also point out that we have released this summer our latest three year corporate social responsibility plan titled, Acting Together, which puts down another marker in our sustainability journey by committing to a new set of specific and quantifiable targets.
Our 2019, 2021 plan features ambitious goals reflective of the ever evolving and growing environmental and social concerns.
Specifically, we set ourselves eleven meaningful objectives along four access, our people, our operations, our products and our communities including targets to reduce our environmental footprint. Those who have not already read our plan, I would like to invite you to check it out on our website.
In conclusion, in our Packaging sector, we will maintain a strong focus on manufacturing efficiency and make sure it's put in place all the required elements to drive long-term growth. We expect the factors that impacted revenues in Q3 to continue in Q4. With that being said, we expect to see good organic growth next year and we remain committed to continue improving our adjusted EBITDA margin.
这些印刷机的额外容量将使我们能够按计划在今年年底完成Brampton工厂的关闭。这些行动将对今年第四季度的盈利能力产生积极影响,并在2020年产生全面影响。
最近与消费者的焦点小组和与客户的讨论继续证实,我们的零售商相关服务产品仍然是加拿大零售商高度相关和有效的营销工具。
展望未来,我们相信未来几个季度的收入下降将低于我们今年前三个季度的收入。更可预测的收入加上我们的成本优化措施将有助于减轻数量下降对我们的年度盈利能力的影响。
谈到我们的其他垂直市场,我们看到了前媒体和店内营销产品的良好增长,我们继续寻求其他收入来源。关于我们的报纸和杂志印刷行业,收入下降遵循与前几季相同的趋势。
现在,对于我们的媒体活动,我们再次对本季度的结果感到满意。我们的教育集团在本季度带来了高收入增长,并且与去年相比实现了两位数的EBITDA改善。
现在让我谈谈我们的可持续发展倡议。除了继续投资研发以确保塑料包装在其寿命结束时得到有效管理之外,我们可持续发展方法的一个重要部分是与其他人合作,为塑料创造循环经济,就像我们过去所做的那样。纸张循环经济。
通过这种效果,我们继续积极参与与塑料价值变化的利益相关者的讨论,以及来自不同政府层面的民选后节目。在这方面,我很高兴地宣布,我们已经开始生产由100%再生塑料制成的新型Publisac袋。
这些新袋将保持100%可回收利用,标志着魁北克塑料循环经济的第一个里程碑。它们将在几周内在蒙特利尔大都市社区推出,并在今年年底在魁北克的任何地方推出。
我们还想指出,我们今年夏天发布了我们最新的三年企业社会责任计划,名为"共同行动",它通过承诺一系列新的具体和可量化的目标,为我们的可持续发展之旅留下了另一个标志。
我们的2019年,2021年计划的特点是雄心勃勃的目标,反映了不断变化和不断增长的环境和社会问题。
具体而言,我们为四个访问,我们的员工,运营,产品和社区设定了11个有意义的目标,包括减少环境足迹的目标。那些尚未阅读我们计划的人,我想邀请您在我们的网站上查看。
总而言之,在我们的包装行业,我们将始终关注制造效率,并确保实施所有必需元素以推动长期增长。我们预计第三季度影响收入的因素将在第四季度继续。话虽如此,我们预计明年有机增长良好,我们仍将继续致力于继续提高调整后的EBITDA利润率。
On the Print side, we expect to see in the fourth quarter the continuation of current trends, but to a lesser extent. Print revenues in Q4 combined with our cost optimization initiatives will contribute more going forward and help margins.
We will continue to proactively adjust our cost structure to volume trends and we remain confident that our Print sector will remain a strong cash flow generating business for years to come.
Finally, in terms of capital allocation, our top priority is to use our cash flow from operations to continue to deleverage the company.
With that, I'll turn it over to Donald.
在印刷方面,我们预计第四季度会看到当前趋势的延续,但程度较小。 第四季度的打印收入加上我们的成本优化计划将有助于推动未来发展并帮助实现利润率。
我们将继续积极调整成本结构以适应成交量趋势,我们仍然相信印刷行业将在未来几年保持强大的现金流发电业务。
最后,在资本配置方面,我们的首要任务是利用我们的经营现金流继续去杠杆化公司。
有了这个,我会把它交给唐纳德。
Donald LeCavalier
Donald LeCavalier
Thank you, François, and good afternoon. As you saw in our quarterly reports, our third quarter results reflect many of the same dynamics we experienced in the first half of the year. In the quarter, both our revenues and our adjusted operating earnings decreased by 4%, mainly due to the decline in our Printing business.
For our Packaging business, the combined adjusted EBITDA margin for the sector was 13.2% for the quarter, 100 basis point improvement versus last year. During the quarter, we benefited from cost optimization initiatives, acquisition synergies and lower resin price.
In terms of synergies, we continue to exceed the target set last year, mainly from procurement. In the coming quarters, we should start seeing savings from fin and plate insourcing and are confident to exceed our US$20 million of cost savings by May of next year.
Now, let me go over some of the elements that affected our profitability in the Printing sector. The organic decline in our revenues had a direct impact of $12.9 million on our adjusted operating earnings since our platform structural cost were somewhat flat compared to last year.
Note that this amount also include close to $3 million from the transitional service to Hearst, which ended in Q4 last year. In terms of cash, we had a good quarter for cash flows. We generated more than $64 million of free cash flow before interest and dividend. As planned, we use our free cash flow to repay debt which declined by $64 million during the quarter including the effect of the U.S. exchange rate.
We also distributed $19.2 million in dividend. Cash flow from operating activities improved by more than $13 million to about $90 million, net of $13 million of tax payment. We also allocated $26 million to CapEx and paid $18 million of interest expense.
Our effective tax rate in the quarter was 19.2%, which is lower than the 25.8% rate last year. This is mainly due to the Coveris acquisition as we generated more pretax profit in the U.S. and other jurisdictions that had a lower tax rate than our Canadian operations.
At the end of the quarter, our net debt ratio stood at 2.7 times, down from 2.8 times at the end of Q2 and 3.8 times at the end of last year. I will also like to point out that if we include the sale of our Fremont building to Hearst, our pro forma ratio will stand at 2.5 times. We are looking at several asset monetization opportunities that could, like the sale of Fremont help us to accelerate the deleverage of our balance sheet without impacting long-term opportunities.
The additional liquidity in addition to strengthening our balance sheet will also provide flexibility to pursue opportunities in line with our transformation.
Now to our outlook for the fourth quarter of fiscal 2019. In our Packaging sector, we expect the decline of revenues in Q4 to be greater than in Q3. You may recall that Q4 last year was a strong quarter for packaging in terms of revenues.
Furthermore, the decrease comes from the same element we mentioned in Q3, lower volume in our Consumer and Pet Food segment, a legislative change having a temporary impact on our Latin America business and also impacted by the lower cost of some resins. We will continue to focus on synergies and manufacturing efficiency to drive our cost down.
谢谢弗朗索瓦,下午好。正如您在我们的季度报告中看到的那样,我们的第三季度业绩反映了我们在今年上半年经历的许多相同动态。本季度,我们的收入和经调整的经营收益均下降4%,主要是由于我们的印刷业务下滑。
就我们的包装业务而言,本季度该行业的综合调整后EBITDA利润率为13.2%,与去年相比提高了100个基点。本季度,我们受益于成本优化计划,收购协同效应和较低的树脂价格。
在协同效应方面,我们继续超过去年设定的目标,主要来自采购。在未来几个季度,我们应该开始看到翅片和板材内包的节省,并有信心在明年5月之前超过我们2000万美元的成本节约。
现在,让我回顾一下影响我们印刷业盈利能力的一些因素。由于我们的平台结构成本与去年相比有所持平,因此我们收入的有机下降对我们调整后的营业收入产生了1290万美元的直接影响。
请注意,这笔金额还包括去往赫斯特的过渡服务近300万美元,该服务于去年第四季度结束。就现金而言,我们的现金流量很好。我们在利息和股息之前产生了超过6400万美元的自由现金流。按计划,我们使用自由现金流来偿还本季度减少6400万美元的债务,包括美国汇率的影响。
我们还分配了1,920万美元的股息。经营活动产生的现金流量增加了1300多万美元,达到约9000万美元,扣除了1300万美元的纳税额。我们还向资本支出分配了2600万美元,并支付了1800万美元的利息费用。
我们本季度的有效税率为19.2%,低于去年的25.8%。这主要是由于收购Coveris,因为我们在美国和其他税率低于我们加拿大业务的司法管辖区产生了更多的税前利润。
截至本季度末,我们的净负债率为2.7倍,低于第二季度末的2.8倍和去年年底的3.8倍。我还想指出,如果我们将我们的弗里蒙特大楼出售给赫斯特,我们的备考比率将是2.5倍。我们正在考虑几种资产货币化机会,例如出售弗里蒙特可以帮助我们加速资产负债表的去杠杆化,而不会影响长期机会。
除了加强我们的资产负债表之外,额外的流动性还将提供灵活性,以便根据我们的转型寻求机会。
现在我们对2019财年第四季度的展望。在我们的包装行业,我们预计第四季度的收入下降将高于第三季度。您可能还记得去年的第四季度在收入方面是一个强劲的包装季度。
此外,减少来自我们在第三季度提到的相同因素,我们的消费者和宠物食品部门的数量较少,立法变化对我们的拉丁美洲业务产生暂时影响,同时也受到一些树脂成本较低的影响。我们将继续专注于协同效应和制造效率,以降低成本。
In our Printing sector, we should see a continuation of current trends in most of our verticals including retailer-related service, but to a lesser extent for the fourth quarter. It's important to note that we expect some of our cost reduction initiatives like the transfer of the Fremont presses and the closing of Brampton to contribute more meaningfully in the fourth quarter which should help our profitability.
We continue to anticipate growth in our in-store marketing product and book printing verticals. As François mentioned, we will continue to carefully monitor Print volumes and we will adjust our cost base accordingly in order to protect our profitability. We also expect in Q4, the last negative impact of our revenue and profitability of about $3 million related to transitional service that came in last year as part of the Hearst transaction.
But as we recently announced the sale of our Fremont building to Hearst, we will recognize an accelerated depreciation of deferred revenues and profit of about US$10 million in the fourth quarter. These different revenues will have been otherwise recognized until 2025 at around $2 million U.S. annually.
In the Media sector, we expect continued good performance in terms of revenues and profitability in 2019. For the 2019 P&L, assuming the stock price at the end of the quarter, you should model for full year corporate cost at EBITDA level of about $43 million.
As a reminder, a change of $1 in our stock price impacts our result by close to $1 million. Recall that we had a positive impact of the stock-based compensation expense of $13 million in the fourth quarter last year due to the share price movements. Our financial expenses are expected to be between $65 million and $70 million. Our effective tax rate is expected to be in the low to mid 20s range.
In terms of use of cash for the year, you can assume CapEx slightly above $100 million as for cash tax for the year, you can assume about $70 million.
To conclude, our priority is to deliver profitable long-term growth and create value for our stakeholders. In addition to our asset monetization initiatives, we expect to continue to generate significant cash flows which should enable us to allocate capital towards reducing our debt, strengthening our balance sheet and providing flexibility.
On that note, we will now proceed with the question period.
在我们的印刷行业,我们应该看到大多数垂直市场(包括零售商相关服务)的当前趋势延续,但在第四季度则较小。值得注意的是,我们预计我们的一些降低成本的举措,如弗里蒙特印刷机的转让和布兰普顿的关闭,将在第四季度做出更有意义的贡献,这将有助于我们的盈利能力。
我们继续预测店内营销产品和书籍印刷行业的增长。正如François所说,我们将继续仔细监控印刷量,我们将相应调整成本基础,以保护我们的盈利能力。我们还预计,在第四季度,作为赫斯特交易的一部分,去年出现的与过渡服务相关的收入和盈利能力约300万美元的最后负面影响。
但是,由于我们最近宣布将我们的弗里蒙特大楼出售给赫斯特,我们将在第四季度确认递延收入的加速折旧和约1000万美元的利润。这些不同的收入将在2025年之前以每年约200万美元的价格被认可。
在媒体行业,我们预计2019年的收入和盈利能力将继续保持良好表现。对于2019年的损益表,假设本季度末的股票价格,您应该建立EBITDA水平约为4300万美元的全年企业成本模型。 。
提醒一下,我们的股票价格变化1美元会影响我们的结果接近100万美元。回想一下,由于股价的变动,我们去年第四季度的股票薪酬支出为1300万美元产生了积极影响。我们的财务费用预计在6500万美元至7000万美元之间。我们的有效税率预计在20至20年代中期。
就本年度的现金使用而言,您可以假设资本支出略高于1亿美元的年度现金税,您可以假设约7,000万美元。
总之,我们的首要任务是实现有利可图的长期增长并为利益相关者创造价值。除了我们的资产货币化计划外,我们预计将继续产生大量现金流,这将使我们能够分配资金以减少债务,加强资产负债表并提供灵活性。
在这方面,我们现在将继续讨论问题。
问答环节
[Operator Instructions] Your first question comes from the line of Mark Neville from Scotiabank. Please go ahead.
[操作员说明]您的第一个问题来自丰业银行的Mark Neville。 请继续。
马克内维尔
Hi, good afternoon. Maybe just the first question on Prints, the declines seen accelerate this quarter, so I am just curious is that specific to the same two customers that you spoke to earlier this year or is it now a bit more broad based with retail services?
嗨,下午好。 也许只是关于Prints的第一个问题,本季度看到的下降速度加快了,所以我很好奇是针对今年早些时候与之谈过的同一个客户,还是现在基于零售服务更广泛?
François Olivier
弗朗索瓦·奥利维尔
No, it's the same – it's the same in our customers and basically why we feel more confident going forward this trend – this strategy of reducing their page count and all that started somehow in Q4 last year. It was unexpected, but it came.
So, when we look forward, we are looking at comparable that are a lot less difficult and we feel that those customers have cut to the level that is – I don't think it's sustainable for them to cut more, that's what we feel anyway, because when we looked at their results in the market, there is certainly an impact on their business of using less flyers.
And some of them have started to push back again a little bit more and that's one thing easier comparable and then the other thing is that we have now started to decrease our cost structure. So we are operating with a cost structure that in Q4 that it's going to be more effective and then we are going to complete the shutdown of a huge factory we have in Ontario at the end of the year.
So, come Q1 and Q2 next year, the cost base will be further reduced. So that's why we feel that the biggest impact of this is a little bit – is not going to get stickier going forward that it was in the first three quarters this year.
不,它是一样的 - 它在我们的客户中是相同的,基本上为什么我们对这一趋势更有信心 - 这种减少页数的策略以及去年第四季度开始的一切。这是出乎意料的,但它来了。
因此,当我们展望未来时,我们正在寻找可比较困难的产品,我们认为那些客户已经降到了这个水平 - 我不认为它们可以持续削减更多,这就是我们所感受到的因为当我们看到他们在市场上的结果时,肯定会影响他们使用较少传单的业务。
其中一些已经开始再次向后推进,这是一件容易比较的事情,然后另一件事是我们现在开始减少我们的成本结构。因此,我们的运营成本结构在第四季度会更有效,然后我们将在年底完成安大略省一家大型工厂的关闭。
那么,明年第一季度和第二季度,成本基数将进一步降低。所以这就是为什么我们觉得这个影响最大的一点是 - 今年的前三个季度不会变得更加棘手。
马克内维尔
Okay. And some of the packaging, I am just curious, there is no legislative changes, maybe just what they were and why those would have only temporary impacts in the business?
好的。 而一些包装,我只是好奇,没有立法变化,也许只是它们是什么以及为什么那些只会对业务产生暂时影响?
François Olivier
弗朗索瓦·奥利维尔
Yes, Transcontinental is the leader in helping banana producer in Central and South America to protect the crop with plastic bags that have a active ingredient in there and the ingredients that varies by regions, because the various disease and pest and moles expected to attack bananas.
So we are a very fortuned part of improving yields for farmers and one of the ingredients that is part of the – I would say the Iron Bags is the market leader has been banned by the European Legislation. Europe is a huge export country for our customers. And usually what happen when they do that, they give you a six month to a year delay to adjust and we were aware of that.
So we had already a product that we were working on that we were ready to introduce in the market next year for reasons that are beyond our expectation and our understanding in the one of our customer, they made that effective right away which forced our customer to move to a product that is less efficient and is a similar product with less ingredients.
But the value of that product for the customer and for our revenue is about 40% less. So, we didn't lose business. We are selling the same number of units. But obviously our customers are not happy because those bags are not as effective for their yields and they are working very hard with us to have our new product approved by the authority.
You have to understand that every single government whether it's Costa Rico, Honduras, Ecuador, they need to approve our new product. Our new product is ready. It's been tested in the field, actually better than the product that is replaced. But we feel it's going to take between three to six months to have our new product authorized by all these countries and by the European legislator.
And we one then, it's actually going to be a growth for TC and actually better in the position we were in. But for the next six months, we are selling a product that yields about 3% less revenue for bag we sell because this is a bag with less ingredients in there.
是的,Transcontinental是帮助中南美洲香蕉生产商用含有活性成分的塑料袋保护作物的领导者,其成分因地区而异,因为各种疾病,虫害和鼹鼠都会攻击香蕉。
因此,我们是提高农民收益率的一个非常重要的部分,也是其中一个成分的一部分 - 我想说,欧洲立法已经禁止铁袋作为市场领导者。欧洲是我们客户的巨大出口国。而且通常当他们这样做时会发生什么,他们给你六个月到一年的延迟调整,我们意识到了这一点。
所以我们已经有一个我们正在研究的产品,我们准备明年在市场上推出,原因超出了我们的期望和我们对客户的理解,他们立即生效,迫使我们的客户转向效率较低的产品,是一种成分较少的类似产品。
但该产品对客户和我们的收入的价值减少了约40%。所以,我们没有失去生意。我们销售相同数量的单位。但显然我们的客户并不满意,因为这些袋子的产量并不那么有效,他们正在努力与我们合作,让我们的新产品得到当局的批准。
您必须了解每个政府,无论是哥斯达黎加,洪都拉斯,厄瓜多尔,他们都需要批准我们的新产品。我们的新产品已准备就绪。它已经在现场进行了测试,实际上比被替换的产品更好。但我们认为,要让所有这些国家和欧洲立法者授权我们的新产品需要三到六个月的时间。
那么我们就是TC,它实际上将成为TC的增长,实际上我们处于更好的位置。但在接下来的六个月里,我们销售的产品可以减少约3%的销售收入,因为这是一个包含较少成分的袋子。
马克内维尔
Okay. I mean, I know you haven't provided 2020 guidance. But, I guess, just given sort of this temporary impacts is, some of the declines you are seeing in the Consumer and Pet, presumably the first half of next year you are still seeing some organic declines in packaging and so you sort of lapped this or worked through this?
好的。 我的意思是,我知道你没有提供2020指导。 但是,我想,只是给出了一些临时影响,你在消费者和宠物中看到的一些下降,大概是明年上半年你仍然看到包装有些下降,所以你有点舔这个 或者通过这个?
François Olivier
弗朗索瓦·奥利维尔
Not really. Q4 was very strong last year, which mean Q1 was very soft. This year, Q4 is going to be more normal, which means Q1 will probably be better. So, we expect next year to have organic sales growth throughout the year and we expect our profit and our EBITDA margin to improve next year. So this is what our plans call for.
As you know this business, I've said it many times, this is not like printing flyers every week and printing newspaper every day were quarter to quarter the business is a little bit more predictable. This business you have some quarters that are fantastic and some others that are less because of the inventory and also the resin price.
When the resin price move up and down that tend to be a big part of what we sell to the customer. So, you have to factor that in when you look at organic growth. But, all in all, for next year, we are looking at organic growth on our sales and EBITDA improvement and margin improvement.
并不是的。 去年第四季度表现非常强劲,这意味着Q1非常疲软。 今年,Q4将更加正常,这意味着Q1可能会更好。 因此,我们预计明年全年将实现有机销售增长,我们预计明年我们的利润和EBITDA利润率将有所改善。 所以这就是我们的计划所要求的。
正如你所知道的那样,我已多次说过,这不像每周印刷传单,而且每天印刷报纸的季度到季度的业务有点可预测。 这项业务你有一些非常棒的季度和其他一些因库存和树脂价格而较少的季度。
当树脂价格上下移动时,往往是我们向客户销售的一大部分。 所以,当你看到有机增长时,你必须考虑到这一点。 但是,总而言之,对于明年,我们正在考虑销售和EBITDA改善以及利润率改善的有机增长。
马克内维尔
Okay, maybe I can just ask one last question, do you have some monetization opportunities? I am just curious if you can give us maybe an order of magnitude of how significant those could be, maybe not exact numbers but maybe just ballpark at first?
好吧,也许我可以问最后一个问题,你有一些货币化的机会吗? 我只是好奇你是否可以给我们一个数量级的那些重要性,也许不是确切的数字,但也许只是最初的球场?
Donald LeCavalier
Donald LeCavalier
No, as you know, Mark, we had some few buildings in Canada that we own. Most of them are for print in Canada that we have for print is owned by us and we closed some of those plants in the recent years. So we have few buildings that we can monetize. Obviously not the same value of what we just announced for Hearst, but I will say maybe about 50% of what we have for Hearst and be achievable over the next few years for sure.
不,如你所知,马克,我们在加拿大拥有一些我们拥有的建筑物。 其中大部分都是在加拿大进行印刷,我们拥有印刷品是由我们拥有的,近年来我们关闭了其中一些工厂。 所以我们的建筑物很少,我们可以货币化。 显然与我们刚刚宣布的Hearst的价值不一样,但我会说可能约为Hearst的50%,并且肯定会在未来几年内实现。
马克内维尔
Okay. Thanks. I'll get back in queue. Thanks.
好的。 谢谢。 我会回到队列中。 谢谢。
François Olivier
弗朗索瓦·奥利维尔
Thank you.
谢谢。
会议主持员
Our next question will come from the line of Adam Shine of National Bank Financial. Please go ahead.
我们的下一个问题将来自国家银行金融的Adam Shine。 请继续。
Adam Shine
Thanks a lot. François, maybe just to elaborate on the earlier questions. On the Q2 call, you talked about the nature of packaging and Q4 revenues being relatively similar or potentially to the Q1 2020 revenues. And you alluded earlier to some of that dynamic. Given the nature of the legislation issue, does that sort of nuanced a little bit at least what Q1 2020 could look like based on your prior expectations or puts and takes contract wins sort of mitigate that out?
非常感谢。 弗朗索瓦,也许只是为了详细说明早期的问题。 在第二季度电话会议上,您谈到了包装的性质以及Q4收入与2020年第一季度收入相似或相当可能。 你之前提到过一些动态的东西。 鉴于立法问题的性质,至少在2020年的情况下,根据您之前的预期或看跌情况,这种情况是否会变得微不足道,并且合同获胜可以减轻这种影响吗?
François Olivier
弗朗索瓦·奥利维尔
Well, obviously Q1 for LATAM is not going to be great because of that. We don't expect that to have all the sign up of all the various country. But LATAM is about 10% of our revenue. So, yes, we could be suffering there, but what we feel that the other 90% is going to perform good and in Q1, so, yes, it would have been better if LATAM would have not had that issue.
On the other hand when this thing is going to get approved, the whole market will want to grab that bag and then probably in Q3, Q4, you will probably see LATAM overperforming big time. So, yes, Q1 and Q2 might be affected by LATAM, but in perspective, LATAM is 10% of our revenue. So, that will have an impact. But that's not 40% of our revenue it's 10%.
好吧,显然,LATAM的Q1因此而不会很好。 我们不希望所有国家的所有注册。 但LATAM约占我们收入的10%。 所以,是的,我们可能会在那里遭受痛苦,但是我们认为其他90%将会在第一季度表现良好,所以,是的,如果拉丁美洲没有这个问题会更好。
另一方面,当这件事情得到批准时,整个市场都会想要抓住那个包,然后可能在第三季度,第四季度,你可能会看到LATAM超过大时间。 所以,是的,Q1和Q2可能会受到LATAM的影响,但从视角来看,LATAM占我们收入的10%。 所以,这将产生影响。 但这不是我们收入的40%,而是10%。
Adam Shine
Perfect. Understood. And just obviously, in regards to the objective of getting atl least or hitting 13% on exit F 2019, I mean do you want to have 13.2% in the Q3 and you talked earlier about the improvement quarter to quarter in regards to margin expansion in packaging this year.
When we get to Q4, and acknowledging perhaps a bit more pressure at the top-line, do we still think of potential margin expansion? Or is that sort of 13.2% maybe a bit of a high watermark for F 2019? And then obviously, you certainly build going forward at least on an annual basis into 2020 and 2021?
完善。了解。 而且很明显,关于在2019年退出时获得最低或达到13%的目标,我的意思是你想在第三季度中获得13.2%而且你之前谈到了关于利润率扩张的季度和季度的改善情况。 包装今年。
当我们进入第四季度并承认顶线压力可能会更大时,我们是否还会考虑潜在的利润率扩张? 或者是那种13.2%可能是F 2019的高水印? 显然,你肯定至少每年都会在2020年和2021年之前建立起来吗?
Donald LeCavalier
Donald LeCavalier
Yes, very hard to give guidance over a quarter, but what I can tell you about Q4 is we expect Q4 margins to be better than last year, that's for sure. And when we look over the next two years, we believe that we will be above the 13%.
You understand that our plan call for 13%, 14% and 15% over a two year period and then we believe that we have the ability in the quarters to come and if you look two years in front to continue to move in that direction. All right? It's hard to comment quarter-by-quarter. But we feel pretty good about our ability to improve our margin in 2020 compared to what they were in 2019.
是的,非常难以提供超过四分之一的指导,但我可以告诉你关于Q4的是我们预计Q4利润率会比去年更好,这是肯定的。 当我们审视未来两年时,我们认为我们将超过13%。
您了解我们的计划在两年内需要13%,14%和15%,然后我们相信我们有能力在未来几个季度,如果您在前面看两年,继续向这个方向发展。 行? 逐季评论很难。 但是,与2019年相比,我们在2020年提高利润率的能力相当不错。
Adam Shine
Okay. And maybe just turning to Publisac, I mean, lot of stuff over the prior months in terms of efforts on your part in terms of communicating I think with the government certainly you are before the provincial committee recently.
You launched the micro sites. Have you gotten any traction from the micro sites in regards to consumer support? I know, it's very early days or probably two weeks into that process. But any additional color as to where your thinking is in regards to any potential momentum you are driving towards perhaps a resolution with the City of Montreal. Thanks.
好的。 也许只是转向Publisac,我的意思是,前几个月在沟通方面你所做的努力方面很多东西我认为你最近在省委员会面前就是政府。
你推出了微型网站。 您是否从微观网站获得了有关消费者支持的任何牵引力? 我知道,这个过程非常早或者可能是两个星期。 但是任何关于你正在考虑的任何潜在动力的思考方式的任何其他颜色,或许是与蒙特利尔市的决议。 谢谢。
François Olivier
弗朗索瓦·奥利维尔
Yes, we feel pretty confident about this old filing. We spend a whole lot of time talking to government officials both at the municipal level and the provincial level and people now understand that the Publisac is a very responsible and useful product and they understand what it does for the retailer, for the consumer and for the weekly presses and Quebec that all these weekly papers will not exist without the Publisac.
So, I think we've made – shed a lot of light on what the Publisac is and not – and have a very favorable reception at all politician or in the legislators. And we feel pretty good about this issue being resolved. Having said that, we want to make sure too that the population understand. But the population understands, because 78% of the people in Quebec read the Publisac because they save about $1 acting on it every week.
So, we feel that this issue needs to go through a process that it needs to go through. But we feel very confident on the model of the Publisac and we've introduced – like I said in my remarks, a lot of improvement paper that is in the Publisac has made with waste and it's fully recyclable.
And we've been able with our plastic division, flexible packaging division to create a bag for the Publisac that is fully made with waste as well and fully recyclable, not started to have us some conversation about creating a model for circular economy for plastic here in Quebec and we are talking about that with various government officials about creating that ecosystem in Quebec to start to recycle not only to Publisac.
But a lot of other plastic to create the same kind of circular economy we did create with paper, with plastic. So, that started with a lot of negative vibes, but now we have a lot of positive discussion that turn out to be positive for Transcontinental overall.
是的,我们对这份旧文件非常有信心。我们花了很多时间与市级和省级政府官员交谈,人们现在明白,Publisac是一个非常负责任和有用的产品,他们了解它对零售商,消费者和消费者的影响。每周出版社和魁北克省,如果没有Publisac,所有这些周报都不会存在。
所以,我认为我们已经做了 - 大量阐明了Publisac是什么而不是 - 并且对所有政治家或立法者都非常有利。我们对这个问题得到解决感到非常满意。话虽如此,我们也希望确保人们了解。但是人们明白,因为魁北克有78%的人读过Publisac,因为他们每周节省​​大约1美元。
因此,我们认为这个问题需要经历一个需要经历的过程。但是我们对Publisac的模型非常有信心,我们已经介绍了 - 就像我在发言中所说的那样,Publisac中的许多改进纸都是浪费而且它是完全可回收的。
我们已经能够与我们的塑料部门,软包装部门合作,为Publisac创造一个完全由废物制成并且完全可回收的袋子,并没有开始让我们谈论为塑料制造循环经济模型在魁北克,我们正在与各种政府官员讨论如何在魁北克创建该生态系统,以开始回收不仅仅是Publisac。
但是很多其他塑料用来制造同样的循环经济,我们用纸做塑料。所以,这开始时带来了许多负面的共鸣,但现在我们进行了许多积极的讨论,结果证明整个横贯大陆都是积极的。
Adam Shine
Okay. I'll leave it there. Thank you very much.
好的。 我会留在那里。 非常感谢你。
François Olivier
弗朗索瓦·奥利维尔
Thanks.
谢谢。
会议主持员
Your next question comes from the line of Drew McReynolds of RBC. Please go ahead.
你的下一个问题来自RBC的Drew McReynolds。 请继续。
Drew McReynolds
Yes, thanks very much. A clarification, Donald, just on the corporate cost guidance, I just missed the number.
是的,非常感谢。 澄清,唐纳德,只是在企业成本指导,我只是错过了数字。
Donald LeCavalier
Donald LeCavalier
About $23 million EBITDA.
EBITDA约为2300万美元。
Drew McReynolds
Okay. Thank you. On the long-term contracts within packaging, François, you have talked pretty regularly there, what your strategy is there and how down the road it certainly adds stability to the business. Are you able to comment on which of the large long-term contracts are from new versus existing customers? Maybe provide kind of that dynamic, as well as how the sales funnel is building from your perspective?
好的。 谢谢。 在包装方面的长期合同中,弗朗索瓦,你已经在那里经常谈论,你的战略是什么,以及如何在未来增加稳定性。 您是否能够评论哪些大型长期合同来自新客户与现有客户? 也许提供一种动态,以及销售漏斗如何从您的角度构建?
François Olivier
弗朗索瓦·奥利维尔
Yes, this quarter, we were able to secure our number two customer. That's still at five year left to his contract, but we talked about our sustainability vision. Our product offering in that vertical towards sustainability and what we were doing for the long-term and this customer decided to add five years to his existing contracts.
This is our second largest customer and now we have them for ten years in a vertical that we feel is it could offer a lot of growth for us. So that brings stability for us and stability to the customer and then we could work on long-term project together to improve the packaging in terms of the sustainability, run ability in their plant and shelf appeal.
So, we like that, because to get new customer is there is a sales cycle. So, that's what we've done last quarter. We secured our second largest customer for the next ten years. But what I am quite pleased about is the type of discussion we have and why we are willing to commit themselves for ten years with Transcontinental.
So, it's a testimony of our strategy. So that is positive. And yes, we have work in the last year on growing with new customers and some of that volume is going to come to us in 2020 and that's why we feel that next year we are going to have organic growth something that we didn't have this year.
But you have to understand this year that we looked at the portfolio and discover what we buy and then some customers were not really profitable and we have decided not to continue with that type of volumes.
So, that's why you see our volume going down this year. But our margin and our profits going up and this is a combination of letting go of low margin business or in vertical that we feel are not long-term place we want to be and the effect of, like Donald mentioned of us having more synergies than what we have announced previously.
是的,本季度,我们能够确保我们的第二位客户。他的合同还有五年时间,但我们谈到了我们的可持续发展愿景。我们的产品提供垂直可持续发展以及我们长期做的事情,这位客户决定在现有合同中增加五年。
这是我们的第二大客户,现在我们在纵向上拥有它们十年,我们认为它可以为我们提供大量增长。这为我们带来了稳定性和客户的稳定性,然后我们可以共同致力于长期项目,以改善包装的可持续性,工厂的运行能力和货架吸引力。
所以,我们喜欢这样,因为获得新客户是存在销售周期。所以,这就是我们上个季度所做的。我们在未来十年内获得了第二大客户。但我很高兴的是我们的讨论类型以及为什么我们愿意与Transcontinental承诺十年。
所以,这是我们战略的见证。所以这是积极的。是的,我们去年与新客户一起成长,其中一些产品将在2020年问世,这就是为什么我们觉得明年我们将有机会成长,而我们没有今年。
但是你今年必须要了解我们对投资组合的看法,发现我们购买的东西,然后一些客户并没有真正有利可图,我们决定不继续使用这种类型的产品。
所以,这就是为什么你看到今年我们的销量下降的原因。但是我们的利润率和我们的利润在上升,这是放开低利润业务或纵向的组合,我们认为这不是我们想要的长期地方,而且像唐纳德提到的那样,我们的协同效应比我们之前宣布的内容。
Drew McReynolds
Okay. That's all very helpful. Shifting to printing, just depending on what Q4 kind of shakes out. You may come in here in and around 20% EBITDA margin, not asking for specific guidance.
But I think in the past, you've been fairly confident that you can kind of stay in that 20% plus printing EBITDA margin range. Is that still something you target or feel is realistic, now that some of that higher margin Hearst numbers will be out of the equation?
好的。 这一切都非常有帮助。 转移到打印,只是取决于Q4类型的抖动。 您可能会在这里获得大约20%的EBITDA利润率,而不是要求具体的指导。
但我认为,在过去,您已经相当有信心可以保持20%以上的印刷EBITDA保证金范围。 这仍然是你的目标或感觉是现实的,现在一些较高利润率的赫斯特数字将不合规定吗?
François Olivier
弗朗索瓦·奥利维尔
The answer is, yes.
答案是肯定的。
Drew McReynolds
Okay, all right. You don't want to get more specific than that, François?
好的,好的。 弗朗索瓦,你不想比这更具体吗?
François Olivier
弗朗索瓦·奥利维尔
Well, we feel that a lot of the – like right now, this year, we have growth in the book segment. To my surprise, in Q3, the commercial volume was up. Like I mentioned on my comments, some of the people, some of the retailer were at the flyer is less central to their strategy have already started to cut in the last two years and they are at a level, I think that we cannot cut a lot further.
They've cut a lot, but these are people that are below our top 15 list of customers. So the impact to us is not meaningful and those who are in the top 15 was cut this year. I certainly felt this in their business and their results. And I think we anticipate that next year is going to be similar to this year, maybe better.
But what I know is that we are going to take a lot of cost out of the platform and that we control and I feel very confident about the cost that we have and we will take out. So when I look at that, all this cost is going into the margin.
So that's why I feel the margins are going to improve. If I have not as much decrease of volume as I had this year and I have a cost base that is sustained – substantially lower, then all that translate into higher margins. That's why they get.
好吧,我们觉得很多 - 就像现在一样,今年,我们在图书部分有所增长。令我惊讶的是,在第三季度,商业量增加了。就像我在评论中提到的那样,一些人,一些零售商都在传单中,他们的策略不太重要,在过去的两年里已经开始削减,他们处于一个水平,我认为我们不能削减一个更进一步。
他们削减了很多,但这些人低于我们的前15名客户。所以对我们的影响没有意义,今年排名前15位的人被削减了。我当然在他们的业务和结果中感受到这一点。而且我认为我们预计明年会与今年类似,或许更好。
但我所知道的是,我们将从平台中获取大量成本并控制我们,并且我对我们所拥有的成本非常有信心,我们将会采取这些成本。因此,当我看到这一点时,所有这些成本都会进入边际。
所以这就是为什么我觉得利润率会有所改善。如果我没有像今年那样减少数量,而且我的成本基础是持续的 - 大大降低,那么所有这些都会转化为更高的利润率。这就是他们得到的原因。
Donald LeCavalier
Donald LeCavalier
And ultimately, just to complete on that, you can see that orders from quarter to decrease in margin as lower. Now obviously it's because the impact of San Francisco is no longer there and you need to take also that the paper price has an impact also on the margin.
And that isn't something that we don't control but there is a paper price that's increasing over the last three quarters and that explains part of all the margins going down. So there is the deferred revenues that were not cashed and that the paper. So, overall, the decrease should be less in the future.
最后,为了完成这一点,你可以看到季度的订单减少了保证金。 现在显然是因为旧金山的影响不再存在,你还需要考虑纸价对利润率的影响。
这不是我们无法控制的事情,但是过去三个季度的纸张价格正在上涨,这也解释了所有利润下降的部分原因。 因此,没有兑现的递延收入和纸张。 因此,总的来说,未来的减少应该会减少。
Drew McReynolds
It's great. Last one for me, within the other category, I think in your opening remarks, you alluded to a double-digit EBITDA growth I think in the quarter. Is – just given some of the moving parts in that business, what you are reporting this year?
Do you get at all to a point next year, subsequent years where you have tougher comps or do you see the growth in that segment as somewhat of a normalized or sustainable base to grow from going forward?
这很棒。 最后一个对我来说,在另一个类别中,我认为在你的开场白中,你提到了我认为本季度的两位数EBITDA增长。 是 - 刚刚给出了该业务中的一些活动部分,您今年的报告是什么?
你是否明白了这一点,随后几年你有更强硬的比赛,或者你认为该领域的增长是一个从前进中成长的规范化或可持续的基础?
François Olivier
弗朗索瓦·奥利维尔
Yes, we have two businesses in Media, which is about $100 million of revenue and two-thirds of it is using school text book. We are clearly the market leader in this space. We have the ability to do tuck-in acquisition which we did this year.
And our team has been able over the years to take market share and to do small tuck-in acquisition and they've been steadily improving their profitability and we believe that this is still the look forward for the next two, three years, we believe that this strategy is still – we could still continue to follow that strategy.
In terms of the other third of the business, which is based on advertising. To my great surprise, these are specialty products, but this year is a fantastic year. We've grown in advertising both digitally and in paper and this division has a fantastic results. So, Media is overperforming. Our plan is overperforming last year.
But unfortunately, it's only a $100 million of $3 billion of revenue, but they are having a fantastic year. Unless it's harder to predict advertising going forward. But I feel pretty good about our educational business for the next three years.
是的,我们在Media有两家公司,收入约为1亿美元,其中三分之二是使用学校教科书。我们显然是这个领域的市场领导者。我们有能力做我们今年做的收购。
我们的团队多年来一直能够占据市场份额并进行小额收购,并且他们一直在稳步提高盈利能力,我们相信这仍然是未来两三年的期待,我们相信这个策略仍然存在 - 我们仍然可以继续遵循这一战略。
就业务的另外三分之一而言,这是基于广告。令我惊讶的是,这些都是特色产品,但今年是非常棒的一年。我们在数字和纸张广告方面都有所增长,这个部门的成果非常好。因此,媒体表现不佳。我们的计划去年表现不佳。
但不幸的是,它只有30亿美元的收入中的1亿美元,但他们正在度过一个美好的一年。除非预测未来的广告更难。但是我对未来三年的教育事业感到非常满意。
Drew McReynolds
That's perfect. Thank you, François.
那很完美。 谢谢弗朗索瓦。
会议主持员
[Operator Instructions] Your next question will come from the line of David McFadgen of Cormark Securities. Please go ahead.
[操作员说明]您的下一个问题将来自Cormark Securities的David McFadgen。 请继续。
David McFadgen
Hi, I was wondering if I can start-off with a couple of questions on Coveris. So given the packaging revenue is down about 3% in the quarter and given the relative signs of Coveris to the overall packaging business, is it safe to assume that Coveris revenue is also down around 3% in the quarter?
嗨,我想知道我是否可以从关于Coveris的几个问题开始。 因此,考虑到本季度包装收入下降约3%,并且考虑到Coveris对整体包装业务的相对迹象,可以安全地假设Coveris收入在本季度也下降了约3%吗?
François Olivier
弗朗索瓦·奥利维尔
Actually, I think Coveris was not down 3%. I think it's more of the legacy DC business that is more down. But you could take that offline with Donald. He could share that with you. My comment is from my recollection, because now we tend to treat the business as one business.
So, we tend not to look at back because all these plans are mixed now for groups. So, I look at for vertical and they are all mixed. But I would say in the same zone, but maybe Coveris is a little bit better. But…
实际上,我认为Coveris没有下跌3%。 我认为更多的是传统的DC业务更加垮台。 但你可以和唐纳德一起离线。 他可以和你分享。 我的评论来自我的回忆,因为现在我们倾向于将业务视为一项业务。
因此,我们倾向于不回头看,因为所有这些计划现在都是针对团体的。 所以,我看看垂直,他们都是混合的。 但我会在同一区域说,但也许Coveris会好一点。 但…
Donald LeCavalier
Donald LeCavalier
Yes, Coveris was about 1% down. So, it's from the legacy business that we suffer more.
是的,Coveris大约下降1%。 因此,我们遭受的损失更多来自传统业务。
David McFadgen
Okay. And in the past, you've disposed the Coveris EBITDA margin, but you are able to do that for this quarter?
好的。 在过去,您已经处理了Coveris EBITDA保证金,但您能够在本季度实现这一目标吗?
Donald LeCavalier
Donald LeCavalier
Well I can give you a treat. I will give it to you for the last time, because we're not of the Coveris activities. We are 13.8% this quarter.
好吧,我可以给你点心。 我会最后一次给你,因为我们不是Coveris的活动。 本季度我们是13.8%。
David McFadgen
I am sorry. Can you repeat that 13.8%?
对不起。 你能重复13.8%吗?
Donald LeCavalier
Donald LeCavalier
Yes.
是。
David McFadgen
Okay. That's quite good now.
好的。 现在这很好。
Donald LeCavalier
Donald LeCavalier
Well, it started at 11.9% last year of that 13.8% sort of a 2% improvement over the last six quarter and every single quarter, it moved from 11.9%, 12.1%, 12.2%, 12.8%, 13.8%.
嗯,它去年开始时的11.9%是13.8%,比过去六个季度和每个季度都提高了2%,从11.9%,12.1%,12.2%,12.8%,13.8%。
David McFadgen
Okay.
好的。
Donald LeCavalier
Donald LeCavalier
The more we will go now, we operate this as one business. So there is job that we do – that we used to do in other plants. So, it's – as François mentioned, I think the last time we were giving that details because it's the type of platform, because we will put the job in the best plant in the future whatever it's Coveris or legacy business. It's one business for us now.
我们现在要做的越多,我们就将其作为一项业务运营。 所以我们有工作 - 我们以前在其他工厂做过。 所以,正如François所说的那样,我认为我们最后一次提供这些细节是因为它是平台的类型,因为无论是Coveris还是传统业务,我们都会把工作放在未来最好的工厂。 这对我们来说是一件事。
David McFadgen
Okay. And then, just a comment on the outlook for the fourth quarter. You said that the decline in the overall packaging business is probably be little higher than Q3 and I was just wondering if we could get a little detail on that, say, let it be like something in the order of 4%?
好的。 然后,只是评论第四季度的前景。 你说整体包装业务的下滑可能略高于第三季度,我只是想知道我们是否可以得到一些细节,比如让它变成4%左右的东西?
François Olivier
弗朗索瓦·奥利维尔
The same thing, like it's the same impact, it's some business that we are aware in the Pet Food segment and it's the impact of the legislation in Europe in Banana. What is it going to turn out to be, I don't want to comment but now we were 3.8% obviously it will be more.
But on a much – but we feel better about our profitability and our ability to have better margins that we had in Q4 last year and we are not going give guidance on quarter-to-quarter, especially not in that business. We are giving you direction and we got to leave it there.
同样的事情,就像它产生的影响一样,这是我们在宠物食品领域所了解的一些业务,这也是欧洲香蕉立法的影响。 结果是什么,我不想评论,但现在我们显然是3.8%,它会更多。
但在很大程度上 - 但我们对盈利能力以及我们去年第四季度获得更高利润的能力感觉更好,而且我们不会按季度提供指导,特别是在该业务中。 我们正在给你指导,我们必须把它留在那里。
Donald LeCavalier
Donald LeCavalier
And then, as I said in my remarks, to start with Q4 last year was very strong, you'll remember. So, the comparable was – it's gotten the elements in Q3 will be the same in Q4. And the resin might be even higher the impact. So, it's all that together that's driven prices going down.
然后,正如我在发言中所说,从去年第四季开始非常强大,你会记得。 因此,可比较的是 - 它在Q3中得到的元素在第四季中是相同的。 树脂的影响可能更高。 所以,这就是价格一路走低的原因。
François Olivier
弗朗索瓦·奥利维尔
So, our sales is going down.
所以,我们的销售额正在下降。
David McFadgen
Okay.
好的。
François Olivier
弗朗索瓦·奥利维尔
Pass through.
通过。
David McFadgen
Right. Okay, and then, Donald, just on the accelerated revenue and depreciation from, let's say all the three month plan, you said it's going to be about $10 million. Is that I am just wondering what the EBITDA's impact is and I guess, probably separate those out to get the sort of a clear number. And you adjust the number we will…
对。 好吧,然后,唐纳德,只是加速收入和折旧,假设所有的三个月计划,你说它将是大约1000万美元。 我只是想知道EBITDA的影响是什么,我想,可能将这些影响分开来获得一个明确的数字。 你调整我们的号码......
François Olivier
弗朗索瓦·奥利维尔
It will be what I call – I don't know it's the new terms, but it's below the line and the old accounting way. So it's going to be below the line in Q4 and it's the remaining of the used deferred revenues that we had to account when we see the 200 and something million…
这将是我所说的 - 我不知道这是新的条款,但它低于线和旧的会计方式。 所以它会在第四季度低于这条线,这是我们在看到200和百万美元时必须考虑的剩余使用的递延收入......
Donald LeCavalier
Donald LeCavalier
$200 million.
2亿美元。
François Olivier
弗朗索瓦·奥利维尔
$200 million at a time. Most of it was reversed when we sold back the contract to Hearst. But since we were staying owners of the building we had and it's accounting rule that we might go online to get on that. But we have to keep part of this depreciate over the value of the term of the rent that we have with that. So, this is why we need to reverse it. So it's …
一次2亿美元。 当我们将合同卖给赫斯特时,其中大部分都被逆转了。 但是,既然我们留下了我们所拥有的建筑物的所有者,而且我们可以通过网络来实现这一目标。 但是,我们必须保持部分折旧超过我们对此的租金期限的价值。 所以,这就是为什么我们需要扭转它。 所以这是 …
Donald LeCavalier
Donald LeCavalier
$20 million Canadian, 10 U.S..
2000万美元加拿大,10美国..
François Olivier
弗朗索瓦·奥利维尔
The $13 million of revenue additional. $13 million of EBITDA additional. Your purpose is accounting is just like you receive that money in 2014.
额外收入为1300万美元。 额外支付1,300万美元的EBITDA。 会计就像您在2014年收到这笔钱一样。
David McFadgen
Yes.
是。
François Olivier
弗朗索瓦·奥利维尔
Below the line.
在线下面。
David McFadgen
Yes. Okay. Just to clarify.
是。 好的。 只是为了澄清。
François Olivier
弗朗索瓦·奥利维尔
But in Q4, we have the – as I mentioned, the $3 million addition was there last year. So we are starting with minus three regarding that in the adjusted numbers.
但在第四季度,我们有 - 正如我所提到的,去年增加了300万美元。 所以我们从调整后的数字开始减去三。
David McFadgen
Right. Okay. Okay, that's it for me. Thank you.
对。 好的。 好的,那对我而言。 谢谢。
François Olivier
弗朗索瓦·奥利维尔
Thank you, David.
谢谢你,大卫。
Donald LeCavalier
Donald LeCavalier
Thank you, David.
谢谢你,大卫。
会议主持员
Mr. Lapointe there are no further questions at this time. Please continue.
Lapointe先生目前没有其他问题。 请继续。
Yan Lapointe
Yan Lapointe
All right, thank you, Gabriel and thanks to everyone for joining us on the call we look forward to speaking to you.
好的,谢谢你,Gabriel,感谢大家加入我们的电话,我们期待着与您交谈。
会议主持员
Ladies and gentlemen, this concludes the conference call for today. Thank you for participating. Please disconnect your lines.
女士们,先生们,今天的电话会议结束了。 感谢您的参与。 请断开你的线路。
相关问题
Transcontinental Inc. 电话会议
Transcontinental Inc. 财务报告
互联网券商的港股、美股开户教程
如果您对美股 或者 港股也感兴趣, 或者想要了解如何开户, 可以加我wechat: xiaobei006006, 同时也可以拉您进美股交流群哦。
最后的最后 祝大家都有一个美好的投资生活哦。
大家也可以关注【美股指南】公众号, 即可获得《小白投资美股指南(雪球「岛」系列)》电子书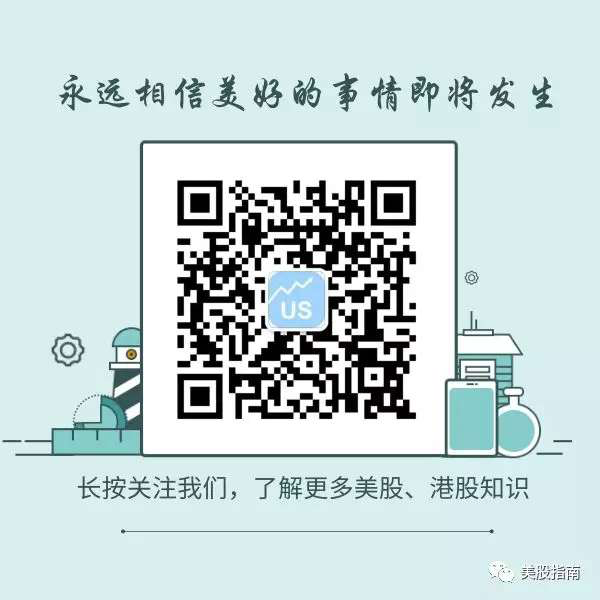 ---
写在最后
---
暂无回复。