波士顿科学公司 (BSX) 管理层出席 2019年 富国银行证券医疗保健会议 (成绩单)
Boston Scientific Corporation (NYSE:BSX) 2019 Wells Fargo Securities Healthcare Conference Call September 5, 2019 8:35 AM ET
波士顿科学公司(纽约证券交易所代码:[BSX])2019年富国银行证券医疗保健会议电话会议2019年9月5日上午8:35
公司参与者
Mike Mahoney - CEO
Susie Lisa - VP, IR
迈克马奥尼 - 首席执行官
IRI的副总裁Susie Lisa
电话会议参与者
Larry Biegelsen - Wells Fargo Securities
Larry Biegelsen
Larry Biegelsen, the medical device analyst at Wells Fargo. And it's my pleasure to host this session with the management team from Boston Scientific. With us we have Mike Mahoney, the CEO; and Susie Lisa, Vice President of Investor Relations. The format is going to be a fireside chat. Anybody who has any question in the audience, please raise your hand. So, Mike and Susie, thank you very much. Good morning.
Wells Fargo医疗器械分析师Larry Biegelsen。 我很高兴与Boston Scientific的管理团队一起主持本次会议。 在我们这里,我们有首席执行官Mike Mahoney; 和投资者关系副总裁Susie Lisa。 这种格式将成为炉边聊天。 任何对观众有任何疑问的人都请举手。 所以,迈克和苏西,非常感谢你。 早上好。
Mike Mahoney
Mike Mahoney
Thank you.
谢谢。
Susie Lisa
Susie Lisa
Thanks, Larry.
谢谢,拉里。
问答环节
So, Mike, I thought we'd start at a high level and then dive down into some of the individual businesses. So, Mike, we've gotten little spoiled since you've been CEO. It's been story of kind of under promising and over delivering. First half of this year, you had some headwinds, caused you to come in slightly below your guidance, at least to midpoint in the second quarter, and the BTG deal just closed. And I wanted to touch upon that. But, I think the accretion from that was little below what you originally expected. So, I guess, the question is, why have we seen less upside to your guidance this year and how you're feeling about the outlook for Boston Scientific overall.
所以,迈克,我以为我们会从高层开始,然后深入了解一些个人业务。 所以,迈克,自从你担任首席执行官以来,我们几乎没有被宠坏了。 这是一种充满希望和过度交付的故事。 今年上半年,你遇到了一些阻力,导致你的进度略低于你的指引,至少在第二季度的中点,BTG交易刚刚结束。 我想谈谈这个问题。 但是,我认为这种情况的影响远低于你原先的预期。 所以,我想,问题是,为什么我们今年看到你的指导不那么好,以及你对波士顿科学整体前景的看法。
Mike Mahoney
Mike Mahoney
Sure. Good morning. I think, if you look at the full year guidance, obviously we haven't -- we're not out of the full year here, but we've guided to 7% to 8% organic growth for the full year, the successful integration of -- closing finally of the BTG acquisition, double-digit EPS growth and good margin improvement. So, I think with that full year guidance, we are at the higher end of the med-tech peer group and revenue growth, strong margin improvement and strong double-digit EPS growth, as well as kind of retiring many of those legal liabilities that we've had in the past. So, you look at that and you -- we're talking more about pipeline in the future, you'll see a very strong positioned company. I think, it's fair to say, the first half wasn't as strong as we anticipated.
And we had, I would say, an unusual amount of maybe unplanned one-timers as part of that. The paclitaxel discussion -- it's been well discussed in the past; sterilization issue that's been now resolved; the mesh recall, which was a one timer on us; and then, we saw a slowdown in the SCS market. So, I think that contributed to a little bit some of the softness. We finished first half at 6.3% organic. So, good, but not quite as good as we wanted. And we obviously guided to a second half acceleration against the 7% to 8%. And we have a lot of confidence in that. We have a portfolio to deliver it, momentum in the business. So, I think, the full-year will be part of those results, once we execute on them.
当然。早上好。我想,如果你看一下全年的指导,显然我们没有 - 我们这里没有全年,但我们已经指导全年7%到8%的有机增长,成功整合 - 最终收购BTG,两位数的每股盈利增长和良好的利润率改善。因此,我认为通过全年的指导,我们处于医疗技术同行群体的高端和收入增长,强劲的利润率改善和强劲的两位数每股盈利增长,以及退休的许多法律责任我们过去曾经有过。那么,你看看那个和你 - 我们在未来谈论管道更多,你会看到一个非常强大的定位公司。我认为,公平地说,上半场不如我们预期的那么强。
我想说,作为其中的一部分,我们有一些不寻常的计划外的一次性计时器。紫杉醇的讨论 - 它在过去得到了很好的讨论;消毒问题现已解决;网格召回,这是我们的一个计时器;然后,我们看到了SCS市场的放缓。所以,我认为这有助于一些柔软性。我们上半年的有机产品为6.3%。所以,好,但不如我们想要的那么好。而且我们明显指导下半年加速7%至8%。我们对此充满信心。我们有一个投资组合来提供它,业务的动力。所以,我认为,一旦我们执行了这些结果,全年将成为这些结果的一部分。
Larry Biegelsen
Perfect. And maybe just remind us of kind of what drives that acceleration in the second half.
完善。 也许只是提醒我们在下半年推动加速的因素。
Mike Mahoney
Mike Mahoney
It is a pretty steep acceleration from roughly 6.5.
这是一个相当陡峭的加速度,从大约6.5。
Larry Biegelsen
Yes.
是。
Mike Mahoney
Mike Mahoney
So, it's well planned, we knew that going into the year. A couple of them are mechanically oriented, it's selling day difference between the first half and the second half, some accounting treatment of the acquisitions that are going organic, there is three of them Augmenix, NxThera and Claret that will see second half benefit. Thus two reasons. The other big reason, I think regional performance. Japan anniversarried its price cuts. Japan was a laggard growth for the Company for a while, and now that business is doing extremely well, and that's just also had WATCHMAN approved in September here with reimbursement, and they're doing nice job with Eluvia. And so that Japan business, which is a big part of our Asia PAC region, is doing well.
And then, probably the biggest reason is just the broad-based portfolio momentum that we have. You have new product launches across the board in the Company. WATCHMAN is doing well, Augmenix, we can go through each one of them. But, it's really the portfolio cadence that we have with new product approvals, the accounting benefits, as well as the organic going to -- or the operational going to organic.
所以,它计划周密,我们知道进入今年。其中有几个是机械导向的,它们在上半年和下半年之间出售日差异,对收购的一些会计处理是有机的,其中有三个Augmenix,NxThera和Claret将看到下半年的好处。因此有两个原因。另一个重要原因,我认为区域表现。日本宣布降价。一段时间以来,日本公司的增长速度落后,现在业务表现非常出色,9月份WATCHMAN也获得了报销,并且他们在Eluvia工作得很好。因此,作为亚洲PAC区域重要组成部分的日本企业表现良好。
然后,最大的原因可能就是我们拥有的基础广泛的投资组合动力。您在公司全面推出新产品。 WATCHMAN表现不错,Augmenix,我们可以通过它们中的每一个。但是,这确实是我们在新产品批准,会计利益以及有机产品或有机产品运营方面的投资组合节奏。
Larry Biegelsen
Perfect. I wanted to spend a minute on BTG. I think it's the largest deal you've done in your tenure as CEO. Could you remind us of what attracted you to that asset?
完善。 我想在BTG上花一分钟。 我认为这是你在担任首席执行官期间所做的最大的交易。 你能不能提醒我们吸引你的资产是什么?
Mike Mahoney
Mike Mahoney
Sure. So, our goal is always to be a innovative category leader. And we see hospitals purchasing that way versus purchasing very broadly. And so, interventional oncology is a very high growth market and it's not as crowded. In Y-90 space, it's really BTG and company called Sirtex. And BTG has done extremely well versus Sirtex based on the clinical efficacy of the product. So, we love the space.
And the asset was not as ideal because it had two other components -- not as ideal, may be not as clear for other competitors. So, we have a lot of confidence, we do a lot of due diligence, and we view that we could have acquired the interventional business, which is a real gem in this, which is a beautiful complement to our vascular business and makes us the clear number one leader in interventional oncology. And the two other assets are very independent businesses that can be portfolio managed appropriately over time.
当然。 因此,我们的目标始终是成为创新的领导者。 我们看到医院购买的方式与购买方式相比非常广泛。 因此,介入肿瘤学是一个非常高增长的市场,并没有那么拥挤。 在Y-90空间,它真的是BTG和名为Sirtex的公司。 基于产品的临床疗效,BTG与Sirtex相比表现非常出色。 所以,我们喜欢这个空间。
资产并不理想,因为它还有另外两个组成部分 - 不是理想的,可能对其他竞争对手不那么清楚。 因此,我们有很大的信心,我们做了很多尽职调查,我们认为我们可以获得介入业务,这是一个真正的宝石,这是我们的血管业务的美丽补充,使我们 在介入肿瘤学中成为头号领导者。 而另外两个资产是非常独立的业务,可以随着时间的推移适当地管理投资组合。
Larry Biegelsen
In the interventional medicine business where the interventional oncology is a part of about $400 million business, any color commentary on what kind of growth we can expect in that?
在介入医学业务中,介入肿瘤学是约4亿美元业务的一部分,任何颜色评论我们可以期待什么样的增长?
Mike Mahoney
Mike Mahoney
We think that's a double-digit growth business, based on the market attractiveness, the pricing is strong in that area. And the big upside for us besides the revenue synergies, once you combine it with our vascular IO team, [ph] which are real. Besides the revenue synergies in the mature markets like the U.S., it's bringing it outside the U.S. So, we just made some investments in China for Y-90, and you'll see us focusing on product approvals in vascular and in interventional oncology in Europe and Asia where BTG really didn't have the focus and resources to do that. Ironically, they're a London-based headquarter company. I think what, 98% of their sales were in the U.S.
我们认为这是一个两位数的增长业务,基于市场吸引力,该领域的定价很强。 除了收入协同效应之外,我们还有很大的好处,一旦你将它与我们的血管IO团队结合起来,[ph]就是真实的。 除了像美国这样的成熟市场的收入协同效应之外,它还把它带到了美国之外。因此,我们只是在中国为Y-90进行了一些投资,你会看到我们专注于欧洲血管和介入肿瘤学的产品认证。 和亚洲BTG真的没有关注和资源去做那件事。 具有讽刺意味的是,他们是总部位于伦敦的总部公司。 我认为,98%的销售额来自美国。
Larry Biegelsen
Last one on BTG for me. You guided to I think $0.04 to $0.05 of accretion in 2020 for BTG. Do you want people to think about that on top of kind of your underlying double-digit annual EPS goal -- growth goal?
BTG的最后一个对我来说。 你指导我认为2020年BTG的增加0.04美元到0.05美元。 您是否希望人们在您的每年两位数EPS目标 - 增长目标的基础上考虑这一点?
Mike Mahoney
Mike Mahoney
Yes. So, when we announced the plans to divest the licensing business, I think we communicated this recently, kind of the $0.04 to $0.05 accretion from BTG in '20 and then we clearly have a plan -- goals for delivering double-digit EPS independent of that. So that would be an additive to it.
是。 因此,当我们宣布剥离许可业务的计划时,我认为我们最近传达了这一点,即BTG在20年的0.04美元到0.05美元的增长,然后我们显然有一个计划 - 提供两位数的EPS独立于 那。 所以这将是它的附加物。
Larry Biegelsen
Perfect. So, I wanted to move on to some of the exciting pipeline opportunities you have. I thought a good place to start would be MedSurg. Given the news last week from FDA or the safety announcement on the reusable duodenoscope, it seems to me at least that Exalt D, your single-use duodenoscope, which you expect approval of this year, is one of your if not largest pipeline opportunity. Would you agree, and how should we think about that opportunity?
完善。 所以,我想继续前进你所拥有的一些令人兴奋的管道机会。 我认为一个好的起点是MedSurg。 鉴于FDA上周发布的消息或可重复使用十二指肠镜的安全声明,至少在我看来,您预期今年获得批准的一次性十二指肠镜Exalt D是您最大的管道机会之一。 你同意吗,我们应该如何看待这个机会?
Mike Mahoney
Mike Mahoney
Yes. We certainly agree, and Susie can help out with this as well. But, I'm really proud of the Endoscopy team. They've been -- developed the SpyGlass digital scope years ago, and they've reiterated and continued to improve that and that drives a big differentiator for Endo business. And we have the same capability in Urology, LithoVue scope, and now multiple generations of that. So, we have a lot of capability internally, you can't just turn this on, these new capabilities. So, this has been baking in the Company for maybe 7, 8 years now. And so, the duodenoscope is perfectly timed, given the FDA communications on risk factors with duodenoscopes. So, I think it's an ideal time to launch the product and it's right into our call point that we know extremely well and it's a high concern and a high interest level for physicians to look at our scope.
是。 我们当然同意,Susie也可以帮忙解决这个问题。 但是,我为内窥镜检查团队感到自豪。 几年前他们已经开发了SpyGlass数字示波器,并且他们已经重申并继续改进它,这为Endo业务带来了巨大的差异化。 我们在Urology,LithoVue范围以及现在的多代产品中具有相同的功能。 所以,我们内部有很多功能,你不能只是打开这些新功能。 所以,这已经在公司烘焙了大约7年,8年了。 因此,鉴于FDA就十二指肠镜的危险因素进行了沟通,十二指肠镜是完美的时间。 因此,我认为这是推出该产品的理想时间,而且我们非常了解我们的呼叫点,这对于医生来说是一个高度关注和高度关注我们的范围。
Larry Biegelsen
Your Endoscopy business has been growing nicely, I think it grew 8% in the first half of 2019, do you see this as an accelerator of that growth?
你的内窥镜检查业务一直在增长,我认为它在2019年上半年增长了8%,你认为这是这种增长的加速器吗?
Mike Mahoney
Mike Mahoney
Yes. At Investor Day, we laid out our vision and talked about opportunity to be a $3 billion division. I'm not sure what we already said, 20...
是。 在投资者日,我们阐述了我们的愿景,并谈到了成为30亿美元部门的机会。 我不确定我们已经说了什么,20 ......
Larry Biegelsen
$3 billion by 2024.
到2024年将达到30亿美元。
Mike Mahoney
Mike Mahoney
And so, clearly, Endo will be accretive to Boston Scientific's growth, given the duodenoscope platform, the surgical scope that we have planned to get approval in 2020, and then you combine that with all the other product launches that they have and the momentum. And I would say that's of all the different businesses that we have. That's the service line where we have -- or we see the most contracting capability across the wide range of our products in Endoscopy. And when you have products like AXIOS, digital SpyGlass and now, the duodenoscope that really are unique differentiators, that help pull through some of the more mature products. People have asked me, if you'll be capacity constrained next year, let's just -- and maybe -- and how should we think about the ramp for Exalt D. So, we don't really know if we're going to be capacity constrained, because there will be brand new launch. And so, we've added more capacity and invested more capital in our plans for Exalt D than we had originally intended, given the -- we expected momentum from this as well the advisories that have come out. And so, we're investing a bit more than we originally planned. And our goal will not to be capacity constrained. But, we'll see how the launch goes.
因此,显然,Endo将增加波士顿科学公司的增长,因为十二指肠镜平台,我们计划在2020年获得批准的手术范围,然后您将其与所有其他产品发布和动力相结合。我想说的是我们拥有的所有不同业务。这就是我们所拥有的服务线 - 或者我们在内窥镜检查中看到了我们广泛产品的最大承包能力。当您拥有像AXIOS,数字SpyGlass和现在这样的产品时,十二指肠镜确实是独一无二的差异化因素,它们可以帮助您完成一些更成熟的产品。人们问我,如果明年你的容量有限,那就让我们 - 也许 - 我们应该如何看待Exalt D的匝道。所以,我们真的不知道我们是否会成为容量受限,因为会有全新的推出。因此,我们在Exalt D计划中增加了更多的产能并投入了更多的资金,因为我们预计会有这方面的动力以及已经出现的建议。因此,我们的投资比我们原先计划的要多一些。我们的目标不是容量受限。但是,我们将看到发布的方式。
Larry Biegelsen
And I wanted to ask about Urology and public -- Pelvic Health, excuse me. You also put out a pretty bullish forecast for that business at the Investor Day. I think…
我想询问泌尿外科和公众 - 骨盆健康,不好意思。 您还在投资者日对该业务进行了非常乐观的预测。 我认为…
Mike Mahoney
Mike Mahoney
Do you want to say on the scope, Susie?
Susie,你想谈谈范围吗?
Susie Lisa
Susie Lisa
I guess, maybe just -- we do have -- we're market leader in single-use scopes today. I think people have overlooked that with our single-use ureteroscope LithoVue as well as SpyGlass DS that Mike mentioned. But, those are more, you could argue, niche procedures, kind of 150,000 a year versus the duodenoscope right there. You hear different numbers, 1.5 million to 1.8 million ERCPs each year. So, this is -- and we have talked about it. That alone is probably a $1 billion market opportunity for the duodenoscope, and then there is a portfolio of additional single-use scopes behind that, our gastroscope, our bronchoscope. Next step will be Spy discover, which is sort of surgical call point. And we think that's an incremental $1 billion as well. So, $2 billion ahead of us we think in the whole single-use scope space over the coming five plus years.
我想,也许只是 - 我们确实有 - 我们今天是一次性使用范围的市场领导者。 我认为人们忽略了我们的一次性输尿管镜LithoVue以及Mike提到的SpyGlass DS。 但是,你可以争辩说,那些更多的是利基手术,每年15,000对十二指肠镜。 您会听到不同的数字,每年有150万到180万个ERCP。 所以,这是 - 我们已经讨论过了。 对于十二指肠镜而言,这可能只是一个10亿美元的市场机会,然后还有一系列额外的一次性使用范围,我们的胃镜,支气管镜。 下一步将是间谍发现,这是一种外科呼叫点。 我们认为这也是10亿美元的增量。 因此,在我们未来的20亿美元中,我们会考虑在未来五年内的整个一次性使用范围空间。
Larry Biegelsen
Great. And in the duodenoscope single-use, here, you have about one year lead over the competition. Is that fair?
大。 而在十二指肠镜中一次性使用,在这里,你有超过一年的领先优势。 那是公平的吗?
Susie Lisa
Susie Lisa
Right. And I think lots of room for back to back procedure number, but do feel that it's our call point. And we know Endoscopy like nobody else. And it's probably one of our best examples of category leadership, as Mike mentioned, with the contracting and the breadth of portfolio there.
对。 我认为背靠背程序号有很多空间,但确实觉得这是我们的呼叫点。 我们知道内窥镜检查与其他人一样。 而且,正如迈克所提到的那样,它可能是我们类别领导力的最佳范例之一,其中包括合同和广泛的投资组合。
Larry Biegelsen
Mike, what are you hearing anecdotally from physicians on single-use scopes? Do you hear a lot of excitement, what is your sense of the market anticipation of this product?
迈克,您是否听说过医生对一次性使用范围的传闻? 您是否听到了很多兴奋,您对该产品的市场预期有何看法?
Mike Mahoney
Mike Mahoney
Well, the team's done a great job of segmenting where to go first, because I think the big concern on duodenoscopes and it's played out with the FDA. And, so I think the team did smart in terms of picking which segment to track first. And the doctors that have been part of the trials are just wanting to get it approved. So, the kind of clinical goal is to make it seamless in terms of ease-of-use, and perception versus the reusable scopes. Because that's what they -- they're are so used to using every day. And so, we really want to kind of mirror the look and the feel of what they're used to today, but there is sophistication of a single-use scope. So, a lot of encouragement, and we'll hopefully get some good feedback in December here.
那么,该团队在分割首先去哪里方面做得很好,因为我认为对十二指肠镜的重大关注并且它与FDA一起发挥作用。 而且,我认为团队在挑选哪个细分市场方面做得很聪明。 参与试验的医生只是希望获得批准。 因此,临床目标的一种目的是使其在易用性和感知与可重用范围方面无缝衔接。 因为这就是他们 - 他们每天都习惯使用它们。 因此,我们真的希望能够反映出他们今天习惯的外观和感觉,但是一次性使用范围的复杂程度。 所以,很多鼓励,我们希望在12月得到一些好的反馈。
Larry Biegelsen
Sounds good, and the other area of MedSurg is obviously Urology and Pelvic Health. You put out a pretty bullish forecast at the Investor Day there, I think $2 billion in sales by 2022. That implies, by our math, kind of a low double-digit CAGR. So, what's driving the growth there?
听起来不错,MedSurg的另一个区域显然是泌尿科和骨盆健康。 你在那里的投资者日做了一个相当乐观的预测,我认为到2022年销售额将达到20亿美元。这意味着,根据我们的数学计算,这是一个低两位数的复合年增长率。 那么,是什么推动了那里的增长?
Mike Mahoney
Mike Mahoney
Sure. So, the big drivers there are one is international growth, is doing extremely well. We continue that resources and capabilities all over the world beyond the U.S. The second one -- it's all about portfolio, it's just common theme. And so, this business is all about your portfolio.
And so, LithoVue scope -- and I think we have the scope morning, has done incredibly well. And kudos to the team that keep coming up with next generations LithoVue that improved the imaging chain, the simplicity of the device to make it more productive for the physicians. And it's a very fast-growing market. And the scope allows us, much like the Endo business, to pull through our core Stone business. So, our core Stone business, we're the market leader, and that's growing nicely above market, and we see that trend continuing. And then, that's been augmented by Augmenix, which is right in that same call point. The acquisition that just we did, that's doing extremely well to protect the rectum during prostate cancer treatment therapy. So, it's a very strong, high gross margin business for us, one and only product, there isn't a competitor for it. And it fits right in that call point. The men's health business is doing well. We've had some new product launches there for the first time in years in men's health. And you've seen the impact of the mesh, which although was a bad one time last year, helped the growth rate as we anniversarried that recall.
当然。所以,那里的主要驱动力之一就是国际增长,做得非常好。我们继续在全世界范围内的资源和能力超越美国。第二个 - 所有关于投资组合,它只是共同的主题。所以,这项业务就是关于你的投资组合。
因此,LithoVue的范围 - 我认为我们有上午的范围,做得非常好。对于不断推出下一代LithoVue团队的团队表示赞赏,他们改进了成像链,简化了设备,使医生更加高效。这是一个快速增长的市场。这个范围使我们能够像Endo业务一样,完成我们的核心Stone业务。因此,我们的核心石材业务,我们是市场领导者,而且这一市场正在高速增长,我们看到这种趋势仍在继续。然后,Augmenix增强了这一点,正好在同一个呼叫点。我们刚刚完成的收购,在前列腺癌治疗期间保护直肠的效果非常好。因此,对于我们而言,这是一项非常强大,高毛利的业务,​​唯一的产品,没有竞争对手。它恰好适合那个呼叫点。男性的健康业务表现良好。多年来,我们在男性健康方面首次推出了一些新产品。而且你已经看到了网格的影响,虽然这是去年的一次糟糕的事情,但是在我们召回这一事件的时候帮助了增长率。
Larry Biegelsen
Perfect. So, let's transition now to interventional cardiology and start with Structural Heart. You're guiding to I think $700 million to $725 million this year. That implies pretty good -- pretty strong growth, by our math, almost 50%. That portfolio is obviously Lotus, ACURATE neo, Sentinel and WATCHMAN. Maybe at a high level, Mike, just talk about how you're feeling about those growth drivers, maybe start with kind of the relaunch of Lotus and just that portfolio, which seems to have a lot of momentum.
完善。 那么,让我们现在转向介入心脏病学,从结构心脏开始。 你指导我今年认为7亿美元到7.25亿美元。 这意味着相当不错 - 通过数学计算,增长非常强劲,接近50%。 该组合显然是Lotus,ACURATE neo,Sentinel和WATCHMAN。 也许在高层次,迈克,只是谈谈你对这些增长动力的感受,可能从莲花的重新启动开始,而这个投资组合似乎有很大的动力。
Mike Mahoney
Mike Mahoney
So, it's fun to see this finally coming together, years and years of the investments and planning. So, just maybe I'll start with WATCHMAN because that's one, the biggest growth driver at least this year in terms of dollars. So, the WATCHMAN business is doing extremely well. Just received approval in Japan and reimbursement in Japan. So, we're anxious to launch their, which we just did our first few cases recently, and really encouraged about the results of the flex device or next-gen device. And so, we've gained quite a bit of share in Europe with our FLEX device and we aim to have our Flex device approved in the U.S., call it summertime 2020.
So, we think we are very well positioned with WATCHMAN and we also continue to expand our clinical capabilities there.
Lotus is going very well. We are spending a lot of time in Lotus cases and we're spending a lot of time in that area. And we aim to open up about 150 centers during the first year. So, it's not going after every single hospital, but the results have been very strong. We're seeing very high reorder rates of Lotus and the launch really is going as planned as adjusted in 2019, not as planned in 2016. We had some challenges with it. But, we're very pleased with it. I think at the end of the day, you got doctors who've been implanting Edwards or Medtronic for a while. And so, I think, what's important is you really can't come up with a kind of 'me too' product. It has to be uniquely differentiated to make an impact, and that's exactly what LOTUS is. And when you see physicians use it, and it literally eliminates PD-L, like a surgical procedure would. And the flexibility that they have to position the valve is very unique versus our competition. And it requires that differentiation in order to make an impact in a market that has two strong competitors in it. So, we're seeing strong reorder rates with it. You package it with Sentinel, which we see very strong momentum with. And then we will bring ACURATE launched -- enrolled in that trial today.
So, as you look forward in the LRP, we'll be the only Company with a intra-annular valve, a supra-annular valve, second generations with both those platforms and only company with a embolic protection device.
因此,看到这最终结合在一起,多年和多年的投资和规划很有趣。所以,也许我会从WATCHMAN开始,因为那是一个,至少在今年以美元计算的最大增长动力。因此,WATCHMAN业务表现非常出色。刚刚获得日本的批准和日本的报销。因此,我们急于推出他们,我们刚刚做了我们最近的几个案例,并且真的很鼓励灵活设备或下一代设备的结果。因此,我们通过我们的FLEX设备在欧洲获得了相当多的份额,我们的目标是让我们的Flex设备在美国获得批准,称其为2020年夏季。
因此,我们认为我们对WATCHMAN的定位非常好,我们也在那里继续扩展我们的临床能力。
莲花进展顺利。我们花了很多时间在莲花案例上,我们在那个领域花了很多时间。我们的目标是在第一年开放约150个中心。所以,并不是每个医院都会去,但结果非常强烈。我们看到莲花的重新订购率非常高,而且这次推出确实按计划在2019年调整,而不是2016年的计划。我们遇到了一些挑战。但是,我们对它非常满意。我想在一天结束时,你有一些医生已经植入Edwards或Medtronic一段时间了。所以,我认为,重要的是你真的不能想出一种"我也是"的产品。它必须具有独特的差异才能产生影响,这正是LOTUS的意义所在。当你看到医生使用它,它实际上消除了PD-L,就像外科手术一样。与竞争对手相比,他们定位阀门的灵活性非常独特。它需要差异化才能在拥有两个强大竞争对手的市场中产生影响。因此,我们看到它的重新订购率很高。你用Sentinel包装它,我们看到它非常强劲。然后我们将推出ACURATE - 今天参加该试验。
因此,正如您在LRP中所展望的那样,我们将成为唯一一家拥有环形阀,超环形阀,第二代同时拥有这两个平台并且只有一家拥有栓塞保护装置的公司。
Larry Biegelsen
Mike, on Lotus, when we talk to the competition, the competition is saying, it's kind of been more of a deliberate rollout, if you will, Europe and the U.S., which is understandable. When do you kind of put your foot on the gas a little bit more on…
迈克,莲花,当我们与比赛交谈时,竞争对手说,这更像是故意推出,如果你愿意,欧洲和美国,这是可以理解的。 你什么时候把你的脚放在气体上多一点......
Mike Mahoney
Mike Mahoney
I would say deliberate control, whatever word you want to use, it's absolutely true. Because we want to have excellent outcomes, whether we know the size of this market, and we want the experience to be very positive with physicians and the reputation to be very strong. And so, we're not in this just for 2019 or 2020, we're in this TAVR market for the next -- forever.
And so, it's important for us to have great outcomes. And the key is, physicians have to be proctored. And so, you can't take the doctors implanting the competition for five years and just put Lotus there, because it requires proctoring, it's a different deployment and mechanism. So, that's why you have more of a controlled launch.
我会说故意控制,无论你想用什么词,这都是真的。 因为我们希望获得优异的成果,无论我们是否了解这个市场的规模,我们希望这些经验对医生非常积极,并且声誉非常强。 因此,我们不仅仅是在2019年或2020年,我们将在下一个TAVR市场 - 永远。
因此,对我们来说,取得好成绩非常重要。 关键是,医生必须得到监督。 因此,你不能让医生在竞争中植入五年而只是把莲花放在那里,因为它需要监管,这是一个不同的部署和机制。 所以,这就是为什么你有更多的受控发射。
Susie Lisa
Susie Lisa
I think, also I'd just add that given the differentiation of Lotus and that predictability and control, you are seeing kind of out of the gate size trying it in their most complex patients, those with heavy classification or bicuspid patients as well as. So back to ensuring traffic outcomes. That's another reason for the controlled launch. And over time, it is a workhorse valve making sure that it's adaptable that it takes over.
我想,我还要补充一点,鉴于莲花的区别以及可预测性和控制性,你会发现它们在最复杂的病人,那些分类较重的患者或二尖瓣病人以及他们身上的大小。 所以回到确保交通结果。 这是控制发射的另一个原因。 随着时间的推移,它是一个主力阀,确保它适应它接管。
Larry Biegelsen
Got it. I wanted to ask about peripheral. You've touched upon earlier I think, the drug-coated balloon issue. So, I guess, the question is that since the FDA letter in August, what kind of reactions you've heard from physicians?
得到它了。 我想询问外围设备。 你早些时候曾经提到过药物涂层气球问题。 所以,我想,问题是自8月份FDA的来信以来,您从医生那里听到了什么样的反应?
Mike Mahoney
Mike Mahoney
So, now that that decision's been made, we're selling the product in the U.S. and in Japan. And so, sites that have historically been buying Eluvia, our drug-eluting stent, are still purchasing Eluvia. And we're seeing some improvement I would say in new account opening. So, it's not the trajectory that we had planned a year ago, given the paclitaxel warnings so forth. But now that the decision is done, we're confident that in this year as well as '20 that Eluvia will be a nice growth driver for our PI business. It may not have quite the same impact that we thought it would had a year ago broadly for BSC, but within PI, which will grow accretive to BSC, it'll be a key growth driver for us. And we believe because of the characteristics of Eluvia with the lowest dose paclitaxel, the longest dilution time and the difficult patients that are involved on a clinical trial, that we'll be able to sell 7the unique features of Eluvia, more so, quite frankly than the balloons. We have a range of balloon we expect to be approved, our drug-coated balloon in 2020, which will be a nice product as well, so both the balloon and the stents. But Eluvia product we think has the most differentiated clinical data and characteristics of any of the paclitaxel devices.
因此,既然做出了这个决定,我们就会在美国和日本销售该产品。因此,历史上一直在购买我们的药物洗脱支架Eluvia的网站仍在购买Eluvia。我们在新开户时会看到一些改进。因此,鉴于紫杉醇警告如此,这不是我们一年前计划的轨迹。但现在决定已经完成,我们相信在今年以及'20,Eluvia将成为我们PI业务的良好增长动力。它可能与我们认为一年前广泛用于BSC的影响不同,但在PI中,它将增加BSC的增长,它将成为我们的关键增长动力。我们相信,由于具有最低剂量紫杉醇的Eluvia的特征,最长的稀释时间和参与临床试验的困难患者,我们将能够出售Eluvia的独特特征,更是如此,坦率地说比气球。我们有一系列我们希望获得批准的气球,我们的药物涂层气球将在2020年推出,这也将是一个不错的产品,所以气球和支架都是如此。但我们认为Eluvia产品具有任何紫杉醇装置最具差异化的临床数据和特征。
Larry Biegelsen
So, just transitioning to Rhythm and Neuro, you have some nice pipeline product there, maybe just starting with EP two products coming out this year, Apama and the Cryterion or POLARx, which is I think is the one you're a little more excited about, that's going to be the first competitor to Medtronic's cryoablation. So, how are you feeling about your EP business today, which is relatively small…
所以,只要过渡到Rhythm和Neuro,你就有一些不错的管道产品,也许只是从今年推出的EP两款产品,Apama和Cryterion或POLARx开始,我认为这是你更加兴奋的一款产品。 关于,这将是美敦力公司冷冻消融的第一个竞争对手。 那么,你对今天的EP业务感觉如何,这个相对较小......
Mike Mahoney
Mike Mahoney
Yes. It's one of our -- it's a smallest business, but important to us, because the market is strong and the market is probably $5 billionish already today growing in the low teens or pick your number. And so, I think, we are -- again for the long term here, we're positioned uniquely well. In the short term here, you're going to see our cryo platform be approved in Europe and hopefully have some impact towards the very end of this year, and have a nice impact in 2020. And this is a very big business for our competition. And we think, our cryo platform has some unique deliverability aspects, the capital equipment, the ease-of-use of it. So, we think the cryo launch will have a nice impact for our EP business in Europe, specifically, primarily in 2020. And then, we'll enroll our U.S. trial in 2020. So, I think that will be a big growth driver for us. In parallel with that we have RF balloon called Apama which is a balloon with RF as well as visualization capabilities. And I would say that could be a disruptive platform as well, but likely, call it six months behind the cryo platform. And the cryo platform is an easier customer base to launch into, because it's a very proven safety and efficacy profile, and we think a faster ramp. And the Apama balloon could be more disruptive, but will likely take a bit longer than the cryo launch.
是。这是我们的一个 - 它是一个最小的业务,但对我们很重要,因为市场很强大,市场可能已经达到50亿美元,现在已经在十几岁时增长或者选择你的数量。所以,我认为,我们是 - 从长远来看,我们的定位非常好。在短期内,您将看到我们的冷冻平台在欧洲获得批准,并希望在今年年底产生一些影响,并在2020年产生良好影响。这对我们的竞争来说是一项非常大的业务。我们认为,我们的低温平台具有一些独特的可传递性方面,资本设备和易用性。因此,我们认为低温发布将对我们在欧洲的EP业务产生很好的影响,特别是在2020年。然后,我们将在2020年参加我们的美国试验。所以,我认为这将是一个巨大的增长动力我们。与此同时,我们有一个名为Apama的射频气球,这是一个带有射频和可视化功能的气球。而且我认为这也可能是一个颠覆性的平台,但可能会称它为低温平台后面六个月。低温平台是一个更容易启动的客户群,因为它是一个非常成熟的安全性和有效性,我们认为更快。 Apama气球可能更具破坏性,但可能比冷冻发射需要更长的时间。
Larry Biegelsen
That's helpful. And also within Rhythm and Neuro but in the CRM area, you have the implant =-- insertable or implantable cardiac monitor or ICM that you're calling I think LUX. And that will be entering pretty big market, $800 plus million market, primarily also dominated by Medtronic. How important is that product for you?
这很有帮助。 而且在Rhythm和Neuro中,但在CRM领域,你有植入物= - 可插入或可植入的心脏监测器或你称之为ICM的ICM LUX。 这将进入相当大的市场,800美元以上的市场,主要也是美敦力的主导。 这个产品对你有多重要?
Mike Mahoney
Mike Mahoney
It's a big market as you said. It equals probably similar size markets as cryo. And so, with our commercial footprint that we have globally in CRM and the capabilities that we have with that diagnostic tool as well as the ability for us to manage the data more effectively leveraging iPhone capabilities and an AI, we think we'll have a very strong product there. And so, I think that will should be nice growth for our CRM business. CRM business overall, it's a tough market. Our defib portfolio's been terrific. I think, we've gained share against the competition for about 14 straight quarters in a row in defib, based on our S-ICD as well as our HeartLogic platforms, so a lot of momentum there. So, adding the loop recorder device in 2020 will support that. And then, you have the cryo launch will be the big driver for us in Europe in 2020. We also make some improvements in our additional enhancements with our catheter portfolio with DirectSense and also a force catheter in Europe.
你说的这是一个很大的市场。它可能与冷冻相似的市场大小相当。因此,凭借我们在全球范围内拥有CRM的商业足迹以及我们使用该诊断工具所具备的功能以及我们利用iPhone功能和AI更有效地管理数据的能力,我们认为我们将拥有非常强大的产品。所以,我认为这对我们的CRM业务来说应该是一个不错的增长点。 CRM业务整体而言,这是一个艰难的市场。我们的除颤组合非常棒。我认为,基于我们的S-ICD以及我们的HeartLogic平台,我们已经连续14个星期左右在竞争中获得了份额,因此在那里有很多动力。因此,在2020年添加环路记录器设备将支持这一点。然后,你的低温发射将成为我们在2020年在欧洲的重要推动力。我们还通过我们的导管产品组合,包括DirectSense和欧洲的导管,对我们的其他增强功能进行了一些改进。
Larry Biegelsen
LUX's U.S. and OUS launch in 2020 -- calendar 2020, and that's a mid, I think you said midyear or…
LUX的美国和OUS在2020年推出 - 2020年日历,这是一个中期,我想你说年中或......
Susie Lisa
Susie Lisa
Midyear.
年中。
Larry Biegelsen
Mid-2020. Got it. Let me scan the room. We've got about seven units left, plenty more to cover. Mike, the one business we haven't touched upon is Neuromodulation. You've been expanding there with Vertiflex. I think you did an RF deal not too long ago. You have Deep Brain Stimulation there now. So, you're I believe in the United States approved. But SCS has obviously been challenging the last couple of quarters. So, how you're feeling about just kind of Neuromodulation in general?
中秋节-2020。 得到它了。 让我扫描一下房间。 我们剩下大约七个单位,还有更多可供选择。 迈克,我们没有涉及的一项业务是神经调节。 你一直在扩展Vertiflex。 我想你不久前做了RF协议。 你现在有深度脑刺激。 所以,你是我相信美国批准的。 但SCS显然在过去几个季度一直在挑战。 那么,你对一般神经调节的感觉如何呢?
Mike Mahoney
Mike Mahoney
So, in general, we mentioned last night, historically six, seven years ago, we were a U.S. business only with one device and rechargeable SCS. And so, now that business, much like our Urology business has become much more -- and other business, so we have much more diversified. So, now our Neuromodulation business in Europe is becoming much more significant. Our SCS business in Europe is doing extremely well. And our DBS business in Europe is doing extremely well. So, it kind of balances out, diversifies the growth profile. Similarly in SCS, we now offer a rechargeable and a primary cell, leading platform in SCS. Our RF platform is doing very well and Vertiflex is doing very well.
So, I think if you look at the pain continuum, we think we offer a differentiated solution to customers versus on primary competitors who typically offer SCS or maybe just RF. So, we think our portfolio is more comprehensive. The market has been challenged, as you all know, the first half of the year. We believe that similar to historical that this is an upper single digit growth market and we have a lot of capabilities in our Neuromod business to enhance our SCS system. So, I think, the market's been slower. We expect an uptick in the market as we called in our LRP. And we are able to diversify the portfolio in the Neuromod business in particular with DBS. It's helping to bolster the growth, as well as Vertiflex, while SCS has been soft for the first half of the year.
因此,总的来说,我们昨晚提到,历史上六年,七年前,我们只是一家美国企业,只有一台设备和可充电的SCS。因此,现在这个业务,就像我们的泌尿科业务已经变得更多 - 以及其他业务,所以我们有更多样化。因此,现在我们在欧洲的神经调节业务正变得越来越重要。我们在欧洲的SCS业务表现非常出色。我们在欧洲的星展银行业务表现非常出色。因此,它有助于平衡,使增长情况多样化。同样在SCS中,我们现在提供SCS中的可充电和主电池,领先平台。我们的RF平台运行良好,Vertiflex表现非常出色。
因此,我认为,如果你看一下疼痛的连续性,我们认为我们为客户提供差异化​​的解决方案,而不是通常提供SCS或可能只是RF的主要竞争对手。因此,我们认为我们的投资组合更全面。众所周知,今年上半年市场一直受到挑战。我们认为,与历史相似,这是一个高单位数的增长市场,我们在Neuromod业务中有很多能力来增强我们的SCS系统。所以,我认为,市场走势较慢。我们预计市场会因我们的LRP而上涨而上涨。我们能够在Neuromod业务中实现投资组合的多元化,尤其是DBS。它有助于促进增长,以及Vertiflex,而SCS在今年上半年一直疲软。
Larry Biegelsen
On SCS, I think, in the second quarter, you declined mid-single-digits globally. Do you think that's the bottom? Are there any -- and if any people have asked about implant rates, trial rates, any data you could share that give people -- that make people feel a little bit better about the outlook?
在SCS上,我认为,在第二季度,您在全球范围内下降了中位数。 你觉得这是底部吗? 有没有 - 如果有人询问植入率,试用率,你可以分享给人们的任何数据 - 让人们对前景感觉好一点?
Susie Lisa
Susie Lisa
Yes. I think, back -- the long term outlook, there's still no definitive reason for the slowdown. We know the patients are there are, and that's why we have confidence in the long range outlook for growth in that market. Recall that we launched WaveWriter, which is the first platform to offer dual waveforms, back in Q1 of '18, kind of middle of the quarter. And so, Q2 really was our -- it was our toughest comp in U.S. SCS on the back of that WaveWriter launch as we had all reps fully trained and got going in WaveWriter. So, our comps get -- they're still tough mid-20s, but they get a little bit easier. And I think, we're modestly encouraged but we're just going to still play conservatively for the balance of the year and see how things work out.
是。 我认为,回到长期前景,仍然没有明确的放缓原因。 我们知道有患者,这就是为什么我们对该市场的长期增长前景充满信心。 回想一下,我们推出了WaveWriter,它是第一个提供双波形的平台,早在18年第一季度,即本季度中期。 因此,Q2确实是我们的 - 这是我们在WaveWriter发布之后在美国SCS中最难的,因为我们让所有代表都经过全面培训并开始使用WaveWriter。 所以,我们的比赛得到 - 他们在20年代中期仍然很艰难,但他们会变得更容易一些。 而且我认为,我们受到了适度的鼓励,但我们仍然会保守地参与今年的平衡,看看事情是如何发展的。
Larry Biegelsen
And Vertiflex…
和Vertiflex ......
Larry Biegelsen
That should be easier in '20.
这在20年应该会更容易。
Larry Biegelsen
Sure. Vertiflex, I think, you guided to about $60 million this year. It's the first year you own the product. How big can that product be, Mike?
当然。 我认为,Vertiflex今年引导了大约6000万美元。 这是您拥有该产品的第一年。 迈克,这个产品有多大?
Mike Mahoney
Mike Mahoney
What have we said, Susie…
我们说了什么,苏西......
Susie Lisa
Susie Lisa
Yes. There's 1.8 million patients with lumbar spinal stenosis. So, this is a different pain patient but seen by our physician call point where we're selling SCS and the Cosman RF products. And so, I think, there's still more room to go, but you could think of something $750 million. You see $1 billion type of numbers from some others who have talked about the space, given how many people have lumbar spinal stenosis. We're looking at moderate and then couple of slice of that based age, eligibility et cetera. So, an exciting opportunity and a natural fit for us.
是。 有180万腰椎管狭窄症患者。 所以,这是一个不同的疼痛患者,但我们的医生呼叫点看到我们销售SCS和Cosman RF产品。 所以,我认为,还有更多的空间可去,但你可以想到7.5亿美元。 考虑到有多少人患有腰椎管狭窄症,你会看到一些其他人谈过这个空间的10亿美元数字。 我们正在考虑温和,然后是基于年龄,资格等的几个切片。 所以,这是一个激动人心的机会,也适合我们。
Mike Mahoney
Mike Mahoney
I think, the encouraging thing is that their clinical data is excellent. We have a great five-year clinical data, strong reimbursement. There really isn't a direct competitor to it and a similar call point. And so, the commercial model fits with us well. It's primarily been a U.S. business. So, we're looking to expand it outside the U.S. But, we think it's a terrific add to our portfolio.
我认为,令人鼓舞的是他们的临床数据非常好。 我们有一个伟大的五年临床数据,强大的报销。 确实没有直接的竞争对手和类似的呼叫点。 因此,商业模式很适合我们。 它主要是美国的业务。 因此,我们希望将其扩展到美国之外。但是,我们认为这对我们的投资组合来说是一个了不起的增加。
Larry Biegelsen
Mike, a couple of minutes left here. I wanted to kind of focus on kind of more-big picture, looking out beyond 2019. So, I think, the guidance for this year calls for about 8.5% organic growth in the second half of 2019. If you achieve that, it should position you up for next year. Is that fair? And can you talk about some of the tailwinds you see in 2020? We went through a lot of them, but just maybe kind of list them and summarize them for us, and any headwinds that we might not have covered? Because it does look like you have a lot of tailwind next year.
迈克,离开这里几分钟。 我希望能够专注于更大的图景,超越2019年。因此,我认为,今年的指引要求在2019年下半年实现约8.5%的有机增长。如果你实现了这一目标,它应该 定位你明年。 那是公平的吗? 你能谈谈你在2020年看到的一些顺风吗? 我们经历了很多,但也许有点列出它们并为我们总结它们,以及我们可能没有涵盖的任何不利因素? 因为它确实看起来明年你有很多顺风。
Mike Mahoney
Mike Mahoney
We do. So, I think, we guided to 6% to 9% organic growth for our '20 to '22 CAGR is what we've put in there. So, which would be we believed, near the top tier of the class for that CAGR period. And we also said that's a slight acceleration versus the three-year CAGRs of the previous LRPs. And so, we have a lot of support for those numbers based on the portfolio that we have in the momentum. And so, I think as you look at 2020, without going through all of it, across our businesses, we led the Structural Heart. When you have a full-year rollout of Lotus, full-year with WATCHMAN in Japan, and the momentum we'll have with FLEX as well as the second gen ACURATE platform. So, lot of momentum in structural heart there.
We talked quite a bit about the Endoscopy today. We'll have a full year launch of the duodenoscope as well as the momentum for the product launches there. We'll have a few deals that will turn organic in 2020 and you'll have full-year of our Deep Brain Stimulation in Neuromod and some additional enhancements in that business as well. We talked about cryo and EP. So, across the Company, there is a lot of good momentum in our portfolio, highly motivated team and a pretty strong diversification of our business regionally.
我们的确是。因此,我认为,我们引导的'20至'22复合年增长率为6%至9%有机增长是我们在那里投入的。因此,我们相信,在CAGR时期的最高级别附近。我们还表示,与之前LRP的三年复合年增长率相比略有加速。因此,基于我们在动力方面的投资组合,我们对这些数字有很多支持。所以,我认为,当你看到2020年,我们的业务一直没有经历所有这些时,我们领导了结构心脏。当你全年推出莲花,全年在日本使用WATCHMAN,我们将拥有FLEX以及第二代ACURATE平台的动力。那么,结构性心脏的动力很大。
我们今天谈了很多关于内窥镜检查的内容。我们将全年推出十二指肠镜以及在那里推出产品的动力。我们将在2020年完成一些有机的交易,你将拥有Neuromod中我们的Deep Brain Stimulation全年和该业务的一些额外增强功能。我们谈到了cryo和EP。因此,在整个公司内部,我们的投资组合,积极进取的团队以及区域内业务的多元化非常强劲。
Larry Biegelsen
I mean, just one follow-up on that. I mean your full-year '19 guidance is 7% to 8%, you do have some headwinds in the first half of this year. Do you think 2020 could be a better year than 2019?
我的意思是,只有一个后续行动。 我的意思是你的全年'19指导是7%到8%,你今年上半年确实有一些不利因素。 您认为2020年可能比2019年更好吗?
Mike Mahoney
Mike Mahoney
We'll comment on 2020, we'll see what happens. But, we provided 6% to 9% for the LRP period. And we have a lot of exciting things in the Company. Some things happen unplanned like the paclitaxel and some of these others, so we just want to plan for that. But, we have many shots on goal and lot of momentum and a hungry team.
我们将对2020年发表评论,我们将看到会发生什么。 但是,我们在LRP期间提供了6%至9%。 我们公司有很多令人兴奋的事情。 有些事情像紫杉醇和其他一些事情一样发生在计划外,所以我们只想为此做好计划。 但是,我们在目标和动力以及饥饿的球队上有很多投篮。
Larry Biegelsen
Perfect. I really appreciate you being here.
完善。 我真的很感谢你在这里。
Mike Mahoney
Mike Mahoney
You bet.
你打赌。
Larry Biegelsen
Thank you. Thank you, Susie.
谢谢。 谢谢你,苏西。
Mike Mahoney
Mike Mahoney
Thank you.
谢谢。
Susie Lisa
Susie Lisa
Thanks, Larry.
谢谢,拉里。
Larry Biegelsen
We ended right on time.
我们准时到了。
相关问题
互联网券商的港股、美股开户教程
如果您对美股 或者 港股也感兴趣, 或者想要了解如何开户, 可以加我wechat: xiaobei006006, 同时也可以拉您进美股交流群哦。
最后的最后 祝大家都有一个美好的投资生活哦。
大家也可以关注【美股指南】公众号, 即可获得《小白投资美股指南(雪球「岛」系列)》电子书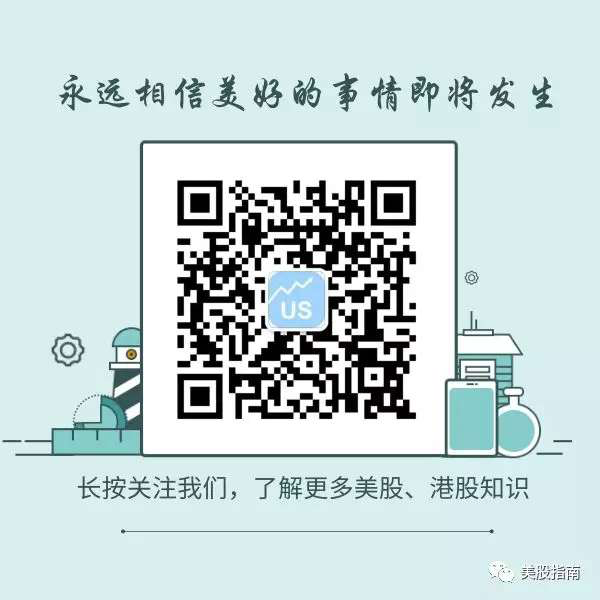 ---
写在最后
---
暂无回复。