Domo,Inc。(DOMO) 首席执行官 Joshua James 在 2020年 第二季度业绩 - 收益电话会议记录
Domo, Inc. (NASDAQ:DOMO) Q2 2020 Earnings Conference Call September 5, 2019 5:00 PM ET
Domo,Inc。(纳斯达克股票代码:[DOMO])2020年第二季度收益电话会议2019年9月5日美国东部时间下午5:00...
公司参与者
Peter Lowry - IR
Julie Kehoe - VP, Communications
Joshua James - Founder, Chairman & CEO
Bruce Felt - CFO
Peter Lowry - IR
Julie Kehoe - 通讯副总裁
Joshua James - 创始人,董事长兼首席执行官
布鲁斯费尔特 - 首席财务官
电话会议参与者
Sanjit Singh - Morgan Stanley
Bhavanmit Suri - William Blair & Company
Syed Saleem - Crédit Suisse
Joe Goodwin - JMP Securities
James Wood - Cowen and Company
Jennifer Lowe - UBS Investment Bank
Jon Andrews - Needham & Company
Sanjit Singh - 摩根士丹利
Bhavanmit Suri - William Blair&Company
Syed Saleem - CréditSuisse
Joe Goodwin - JMP证券
詹姆斯伍德 - 考恩和公司
Jennifer Lowe - 瑞银投资银行
Jon Andrews - Needham&Company
会议主持员
Good day, ladies and gentlemen, and welcome to Domo Second Quarter Fiscal Year 2020 Earnings Conference Call. [Operator Instructions]. As a reminder, this conference call is being recorded.
With that, I would now like introduce Peter Lowry, Domo's Vice President of Investor Relations. Sir, you may begin.
美好的一天,女士们,先生们,欢迎来到Domo第二季度2020财年收益电话会议。 [操作员说明]。 提醒一下,此电话会议正在录制中。
有了这个,我现在想介绍Domo的投资者关系副总裁Peter Lowry。 先生,你可以开始吧。
Peter Lowry
彼得洛瑞
Okay. Good afternoon and welcome. On the call today, we have Josh James, our Founder and CEO; Bruce Felt, our CFO; and Julie Kehoe, our Chief Communications Officer. Julie will lead off with our safe harbor statement and then on to the call.
好的。 下午好,欢迎。 在今天的电话会议上,我们有我们的创始人兼首席执行官Josh James; 我们的首席财务官Bruce Felt; 和我们的首席通讯官Julie Kehoe。 朱莉将带领我们的安全港声明然后接听电话。
Julie Kehoe
Julie Kehoe
Hello, everyone. Our press release was issued after market closed and is posted on the Investor Relations section of our website where this call is also being webcast. Statements made on this call include forward-looking statements related to our business under federal securities laws, including statements about financial projections, the plans and expectations for our go-to-market strategy and our financial condition. These statements are subject to a variety of risks, uncertainties and assumptions. For a discussion of these risks and uncertainties, please refer to documents we filed with the SEC, in particular, today's press release and our most recently filed annual report on Form 10-K and our most recent filed quarterly report on Form 10-Q. These documents contain and identify important risk factors and other information that may cause our actual results to differ materially from those contained in our forward-looking statements.
In addition, during today's call, we will discuss non-GAAP financial measures, which we believe are useful as supplemental measures of Domo's performance. Other than revenue, unless otherwise stated, we will be discussing our results of operations on a non-GAAP basis. These non-GAAP measures should be considered in addition to and not as a substitute for or in isolation from GAAP results. Please refer to the tables in our earnings press release for a reconciliation of our non-GAAP financial measures to the most directly comparable GAAP measure.
With that, let me hand it over to Josh. Josh?
大家好。我们的新闻稿是在市场关闭后发布的,并发布在我们网站的投资者关系部分,该部分也在进行网络直播。本次电话会议上的声明包括与我们根据联邦证券法开展的业务相关的前瞻性陈述,包括有关财务预测的陈述,对我们的市场战略的计划和预期以及我们的财务状况。这些陈述受到各种风险,不确定性和假设的影响。有关这些风险和不确定性的讨论,请参阅我们向美国证券交易委员会提交的文件,特别是今天的新闻稿和我们最近提交的10-K表格年度报告以及我们最近提交的10-Q表格季度报告。这些文件包含并识别可能导致我们的实际结果与我们的前瞻性陈述中的内容产生重大差异的重要风险因素和其他信息。
此外,在今天的电话会议中,我们将讨论非GAAP财务指标,我们认为这些措施可作为Domo业绩的补充措施。除收入外,除非另有说明,否则我们将在非GAAP基础上讨论我们的运营结果。这些非GAAP指标应作为GAAP结果的补充,而不是替代或独立于GAAP结果。请参阅我们的盈利新闻稿中的表格,以便将我们的非GAAP财务指标与最直接可比的GAAP指标进行对账。
有了这个,让我把它交给乔希。乔希?
Joshua James
约书亚詹姆斯
Thank you, Julie. Hello, everyone. Thanks for joining us on our Q2 fiscal year 2020 earnings call. For today's call, I'll cover two things. First, our quarterly results with an update on our continued refinement of our go-to-market plans; and second, some insights into how our customers are leveraging the power of our platform and advanced data solutions to transform their businesses. Although we were looking for more growth, in Q2, we posted a 22% year-over-year increase in revenue and a 9% year-over-year increase in billings. We delivered this growth while decreasing sales and marketing expense year-over-year by 9% and also decreasing overall operating expenses by 7%. We are once again able to make meaningful progress on reducing our cash burn, coming in nearly $2 million ahead of our guidance and about half of what it was a year ago, and we remain committed to achieving cash flow positive status with the cash on our balance sheet.
We continue to refine our go-to-market model to accelerate our new business. We are enthusiastic about the transformational impact our product is having on some of the largest companies in the world, and we believe this will become more self-evident to the market as the number of these successes grow and become more public. That said, the kind of impact we have is still transformational and so widespread that it cuts across a significant number of functions. This requires us to cross many checkpoints along the way, which affects the length of the sales cycle. I'll bring this up because Q2 was definitely impacted by our pursuit of larger enterprise transactions, many of which were -- many of which we were not able to get to the final point of closure.
Although historically, our international business has helped carry the day, this quarter, it was similarly impacted, particularly Asia Pac, not including Japan. Lastly, we spoke on our Q1 earnings call about announced acquisitions, offering proof of the value in our space. Those acquisitions led to many customer conversations, which extended sales process. That said, we didn't lose a single deal because of the acquisitions, and I'll talk about this more in a minute.
While it's true that we're more excited than ever by our pipeline, we were over focused in pursuing larger enterprise transactions which had an impact on Q2 billings and new logos. However, early in Q3, we've already closed one of these customers, an almost 7-figure annual deal with a large aftermarket automotive retailer. That said, the timing of larger enterprise closings has been hard to predict.
We're making significant moves in favor of landing new customers more quickly to keep a healthy pace of new opportunities and to grow new business while the larger transactions develop. Let me summarize the most important moves we're making. First, everyone knows and you've recounted back to us that our offering in the space has been difficult to explain. It's also been the #1 complaint from our reps. As the recent round of acquisitions have brought more attention and structure to our space, in how people describe it and think about it, it's created an opportunity to simplify our message. After talking to the leaders of many of the largest SaaS companies also and testing messages on how to define our space about what we do, particularly how we fit in the digital transformation and the major cloud platforms, we've come up with a better way to describe our product that seems to be resonating well. We've also very recently found that customers who've used our product while in our sales pipeline buy it at a significantly higher rate than those who haven't. So we are expanding our focus on self-service proof of concepts so more users can experience our products firsthand, and we believe that will result in landing more new customers.
谢谢你,朱莉。大家好。感谢您加入我们的2020财年第二季度财报电话会议。对于今天的电话,我将介绍两件事。首先,我们的季度业绩是对我们继续完善上市计划的最新情况;第二,深入了解我们的客户如何利用我们平台的强大功能和先进的数据解决方案来改变他们的业务。尽管我们在第二季度寻求更多增长,但我们的收入同比增长了22%,同比增长了9%。我们实现了这一增长,同时将销售和营销费用同比下降了9%,并将整体运营支出降低了7%。我们再次能够在减少现金燃烧方面取得有意义的进展,在我们的指导之前达到近200万美元,大约是一年前的一半,我们仍然致力于通过我们的现金获得现金流积极的地位。资产负债表。
我们将继续完善我们的市场推广模式,以加速我们的新业务。我们对我们的产品对世界上一些最大公司的转​​型影响充满热情,我们相信随着这些成功的数量增长并变得更加公开,这将对市场更加不言而喻。也就是说,我们所拥有的那种影响仍然是变革性的,并且如此普遍,以至于它跨越了大量的功能。这要求我们在整个过程中跨越许多检查点,这会影响销售周期的长度。我会提出这个问题,因为Q2肯定会受到我们追求更大型企业交易的影响,其中很多都是 - 其中很多我们无法达到最终关闭点。
虽然从历史上看,我们的国际业务在本季度有所帮助,但同样受到影响,尤其是亚太地区,不包括日本。最后,我们谈到了有关宣布收购的第一季度收益电话会议,提供了我们领域的价值证明。这些收购促成了许多客户对话,从而延长了销售流程。也就是说,由于收购,我们没有失去一笔交易,我将在一分钟内谈论这个问题。
虽然我们的管道比以往任何时候都更加兴奋,但我们过于专注于追求更大的企业交易,这对第二季度账单和新标识产生了影响。然而,在第三季度初,我们已经关闭了其中一个客户,与一家大型售后市场汽车零售商达成了近7位数的年度交易。也就是说,大型企业关闭的时机很难预测。
我们正在采取重大举措,有利于更快地登陆新客户,以便在更大的交易发展过程中保持健康的新机会和发展新业务。让我总结一下我们正在做的最重要的举动。首先,每个人都知道,而且你已经向我们回忆说,我们在这个空间的产品很难解释。这也是我们销售代表的第一号投诉。由于最近的一轮收购为我们的空间带来了更多的关注和结构,人们如何描述和思考它,它创造了一个简化我们信息的机会。在与许多最大的SaaS公司的领导者交谈并测试关于如何定义我们的工作空间的信息之后,特别是我们如何适应数字化转型和主要的云平台,我们提出了更好的方法描述我们看起来很有共鸣的产品。我们最近也发现,在我们的销售渠道中使用我们产品的客户比没有使用我们产品的客户要高得多。因此,我们将重点放在概念的自助服务证明上,以便更多用户可以直接体验我们的产品,并且我们相信这将导致更多新客户的登陆。
Second -- or I guess third, John Miller is now on board as our Chief Strategy Officer and is one of the most talented people with whom I have worked at Omniture for over 7 years and whom I've been recruiting to Domo every year for the last several years. In addition to strategy, John is orchestrating focused, repeatable sales plays to target prospects and land new business more quickly. With such a broad platform that could do almost anything a customer want to do with their data, we plan to narrow the focus of how we apply it to new customers in the sales process so they are able to understand the value and adopt the technology more quickly and more easily.
Fourth, we are expanding our partnerships to focus on helping us -- that focus on helping us go to market. In particular, we are finding significant interest from other technology companies that can expand their footprint, deal size and strategic relevance by promoting Domo as part of their solution. And you should expect several related partnership announcements from us in the next few months. One of the drivers of some of these partnerships is the recent acquisitions in the market, which has left a void for an independent platform that's agnostic as to what cloud or software platform customers have adopted. Domo is an independent pure-play platform that is open to all the major players. And at the same time, these acquisition announcements validated the difficulty in providing data to companies and business users. Large players have now spent over $25 billion in acquisitions in the last 18 months to enhance their data capabilities that we believe only fractionally helps them do what we do.
A few companies can afford to acquire companies to make up all the product gaps, but most will need to partner as well. We don't see any new competitive threats to change our momentum. Our customer feedback on a new platform pricing model has also been very positive, and we think this will be another tailwind to landing and expanding business with new and existing customers.
Another bright spot in Q2 was our gross retention rate approaching 90%. As our customers use our products in more strategic ways and commit to more multiyear deals, we have an opportunity to achieve even higher rates. Our corporate business remains solid. Although enterprise like in retention, technology needs and ability to drive value, we have found that customers under $1 billion are less complex in regards to buying processes, approvals and their competing internal legacy installations. Our easy-to-use fully integrated platform continues to resonate with this segment, which often lacks the infrastructure or even resources to attempt to put together an alternative from scratch that would address the problem that Domo solves.
During the quarter, we added new Lighthouse customers, including one of the world's best-known makers of luxury timepieces. We also signed EDP, a global energy company, and Inditex, one of the world's largest fashion retailers with international brands such Zara. We signed key expansion deals with notable customers including CPG giant, L'Oreal, also with a well-known manufacturer of electronic household products and with the real estate services company, Zillow.
第二 - 或者我猜第三,约翰米勒现在担任我们的首席战略官,是我在Omniture工作超过7年的最有才华的人之一,我每年都会招募到Domo过去几年。除了战略之外,约翰正在策划有针对性,可重复的销售业务,以便更快地定位潜在客户并开展新业务。凭借如此广泛的平台,几乎可以完成客户想要处理的数据,我们计划缩小我们在销售流程中将其应用于新客户的重点,以便他们能够理解价值并更多地采用技术快速,轻松。
第四,我们正在扩大合作伙伴关系,专注于帮助我们 - 专注于帮助我们进入市场。特别是,我们发现其他技术公司可以通过推广Domo作为其解决方案的一部分来扩大其足迹,交易规模和战略相关性。在接下来的几个月里,你应该期待我们发布几个相关的合作伙伴关系公告。其中一些合作伙伴关系的驱动因素之一是最近在市场上的收购,这为一个独立平台留下了空白,该平台与客户采用的云或软件平台无关。 Domo是一个独立的纯游戏平台,向所有主要玩家开放。与此同时,这些收购公告验证了向公司和业务用户提供数据的难度。在过去的18个月里,大型企业已经在收购中花费了超过250亿美元用于增强他们的数据能力,我们认为这些数据只能帮助他们完成我们的工作。
一些公司有能力收购公司以弥补所有产品缺口,但大多数公司也需要合作伙伴。我们没有看到任何新的竞争威胁来改变我们的势头。我们对新平台定价模式的客户反馈也非常积极,我们认为这将成为新老客户登陆和扩展业务的另一个障碍。
第二季度的另一个亮点是我们的总保留率接近90%。由于我们的客户以更具战略性的方式使用我们的产品并致力于更多年的交易,我们有机会实现更高的利率。我们的公司业务仍然稳固。虽然企业喜欢保留,技术需求和推动价值的能力,但我们发现,在购买流程,审批和竞争的内部传统安装方面,低于10亿美元的客户并不那么复杂。我们易于使用的完全集成平台继续引起这一细分市场的共鸣,通常缺乏基础设施甚至资源来尝试从头开始组合替代方案来解决Domo解决的问题。
在本季度,我们增加了新的灯塔客户,包括世界上最知名的豪华时计制造商之一。我们还与全球能源公司EDP签署了Inditex,Inditex是全球最大的时装零售商之一,拥有Zara等国际品牌。我们与着名客户签订了重要的扩展协议,包括CPG巨头欧莱雅,还有着名的电子家用产品制造商和房地产服务公司Zillow。
We do well whenever there is significant amount of fast-moving, cross-departmental data that needs to get into the hands of business decision-makers across the enterprise. We recently announced how TaylorMade Golf, which uses Domo in North America and in Japan, recently expanded its use of Domo across all of its Japanese operations. Now the company is putting real-time data for key retail metrics such as traffic, sales and inventory into the hands of every store employee, helping them understand how to better perform their jobs and have a better understanding of their customers, which they say has led to increased sales across the country.
I'm proud of our team for the innovation they keep delivering and their unwavering focus on customer success, and we continue to be encouraged by the validation our product receives from industry analysts.
The past quarter, in Forrester's Wave for vendor-managed BI and analytics platforms, Domo received the highest marks for customer satisfaction. Domo was also named overall leader in the Dresner Advisory Services Industry Excellence Awards for the third consecutive year based on high customer ratings for product quality, value delivered, sales and services. And Constellation Research also announced that Domo made Constellation ShortLists for both BI and analytics as well as marketing analytics solutions.
To conclude, we're working hard to improve the pace of new business. We continue to execute well on cost controls and manage our cost structure to maintain our commitment to having a fully funded business plan. We remain extremely optimistic about the opportunity in front of us.
With that, I'll turn it over to Bruce. Bruce?
只要有大量快速移动的跨部门数据需要掌握在整个企业的业务决策者手中,我们就能做得很好。我们最近宣布,在北美和日本使用Domo的TaylorMade Golf最近如何在其所有日本业务中扩展其对Domo的使用。现在,该公司正在将关键零售指标(如流量,销售和库存)的实时数据交给每位店员,帮助他们了解如何更好地完成工作并更好地了解客户,他们说导致全国销量增加。
我为我们的团队提供他们不断提供的创新以及他们坚定不移地关注客户成功感到自豪,我们的产品从行业分析师处获得的验证仍然令我们感到鼓舞。
上一季度,在Forrester's Wave中,供应商管理的BI和分析平台,Domo获得了客户满意度最高分。根据产品质量,价值交付,销售和服务的高客户评级,Domo还连续第三年被评为Dresner咨询服务行业卓越奖的总体领导者。 Constellation Research还宣布,Domo为BI和分析以及营销分析解决方案制作了Constellation ShortLists。
总之,我们正在努力改善新业务的步伐。我们继续在成本控制方面表现良好,并管理我们的成本结构,以维持我们对完全资助的业务计划的承诺。我们对摆在我们面前的机会仍然非常乐观。
有了这个,我会把它交给布鲁斯。布鲁斯?...
Bruce Felt
布鲁斯费尔特
Thank you, Josh. I'll begin with our second quarter performance, followed by our third quarter and fiscal 2020 full year guidance. As Josh mentioned, the overweighting of our efforts on large deals with large customers resulted in a decreased productivity from our enterprise reps. And there was insufficient new customer activity to compensate for those efforts. Our enterprise customer count is now over 460. In response, we're applying more resources towards acquiring new customers and at the same time reallocating some of our large enterprise sales resources towards smaller enterprise customers. We've historically experienced good productivity from our corporate reps, and we have seen that some of the same go-to-market motion that is working for the corporate segment has also worked for the smaller enterprise customers. We expect this to help our total new business and also help our new logo account.
I'd like to highlight that the new deal sizes of our corporate business have been averaging over $50,000, and the gross renewal rate has been approaching 90%, a metric many software companies equate with the enterprise category. As a reminder, we have historically defined enterprise as customers with revenues greater than $1 billion, and revenue and corporate is everything less than that.
In addition, we continue to target hiring more quota-carrying reps but have now directed those efforts in favor of the corporate business given how productive they continue to be even in the phase of a 29% year-over-year decrease in marketing spending. The corporate business also has a much shorter sales cycle and sales rep ramping history, which provides the ability to more immediately impact our short-term new business.
Lastly, the CAC for our corporate business is lower than the enterprise business. For our enterprise business, our focus is on improving their overall productivity by closing the largest transactions and by increasing the new logo account. Our dollar-based net revenue retention rate continues to be greater than 100%. We also continue to see more customers entering into multiyear contracts with 49% of our customers now under multiyear contracts at the end of Q2 compared to 38% at the end of Q2 last year. This drove our remaining performance obligations, or RPO, to grow 28% compared to the same quarter last year. Remaining performance obligations includes billed and unbilled revenue under contract that is yet to be recognized.
Our Q2 revenue was $41.7 million, a year-over-year increase of 22%. Subscription revenue grew 24% and represented 84% of total revenue. Year-over-year subscription revenue growth is driven primarily by new customers. International revenue represented 26% of total revenue, consistent with Q1. Our subscription gross margin was 74.9%, up 4 full percentage points from 70.9% in Q2 of last year. We plan to get additional leverage out of our subscription cost of revenue over time as we continue to effectively manage our data center operations through finding efficiencies, better utilizing certain services and continuing to optimize the Domo platform. We believe we can get subscription gross margins to over 80% over the long term.
谢谢,乔希。我将从第二季度业绩开始,然后是第三季度和2020财年全年业绩指引。正如Josh所说,我们与大客户进行大型交易的努力超重导致我们的企业代表的生产力下降。并且没有足够的新客户活动来弥补这些努力。我们的企业客户数量现已超过460个。作为回应,我们正在应用更多资源来获取新客户,同时将一些大型企业销售资源重新分配给小型企业客户。我们历史上从公司代表处获得了良好的生产力,我们已经看到一些适用于公司部门的同样的市场推广活动也适用于小型企业客户。我们希望这有助于我们的全新业务,并帮助我们的新徽标帐户。
我想强调的是,我们公司业务的新交易规模平均超过50,000美元,总续约率接近90%,这是许多软件公司与企业类别等同的指标。提醒一下,我们历来将企业定义为收入超过10亿美元的客户,而收入和企业的收入则低于10亿美元。
此外,我们继续瞄准招聘更多配额代表,但现在已经将这些努力转向支持公司业务,因为即使在营销支出同比减少29%的阶段,他们的工作效率仍然很高。公司业务还具有更短的销售周期和销售代表历史,这使我们能够更快地影响我们的短期新业务。
最后,我们公司业务的CAC低于企业业务。对于我们的企业业务,我们的重点是通过关闭最大的交易和增加新的徽标帐户来提高整体生产力。我们以美元为基础的净收入保留率继续高于100%。我们还继续看到更多客户签订了多年合同,其中49%的客户现在在二季度末签订了多年期合同,而去年第二季度末为38%。这使我们剩余的履约义务(RPO)与去年同期相比增长了28%。其余履约义务包括尚未确认的合同下的收费和未开单收入。
我们的第二季度收入为4170万美元,同比增长22%。订阅收入增长24%,占总收入的84%。同比收入增长主要受新客户推动。国际收入占总收入的26%,与第一季度一致。我们的认购毛利率为74.9%,较去年第二季度的70.9%上升4个百分点。随着我们通过提高效率,更好地利用某些服务并继续优化Domo平台继续有效管理我们的数据中心运营,我们计划从我们的订阅收入成本中获得额外的杠杆作用。我们相信,从长期来看,我们可以将订阅毛利率提高到80%以上。
Including our services business, our total gross margin was 66.2%, a 240 basis point improvement compared to 63.8% gross margin in the second quarter of last year. We were able to deliver these results once again with a further decrease in operating expenses. In Q2, we're able to decrease operating expenses by 7% from last year even though revenue increased by 22% year-over-year. The decrease came primarily from lower marketing and R&D costs. The net effect of increased revenue while effectively managing costs allowed us to improve our operating margin by 40 full percentage points from the same quarter last year. Our net loss was $26.4 million, and net loss per share was $0.96. This is based on 27.4 million weighted average shares outstanding, basic and diluted.
Turning now to our balance sheet. As of July 31, we had cash, cash equivalents and short-term investments of approximately $134 million, an amount we believe is adequate to allow us to manage the business efficiently until we reach a cash flow-positive position. Our net cash used in operations was $18.7 million, an improvement of $2.4 million over the prior quarter and a 48% reduction compared to Q2 of the prior year.
Now to discuss what we expect in Q3 and fiscal '20. We expect Q3 billings of about $36.5 million. We now expect fiscal year '20 billings to be about $172 million. Our billings guidance assumes the same business and operating conditions we experienced in Q2 will continue in Q3 and Q4, and we are not factoring in all the new initiatives we have undertaken given it takes time to implement them and also to provide for or we provide for a low-weighting factor for large deals given the unpredictability of their closing. This approach is not to be interpreted as anything other than us being prudent in our approach to providing guidance.
We're planning on our Q3 operating expenses to be up slightly from Q2. For the year, we expect our operating expenses to be down slightly from fiscal year '19. We plan to execute on our plan to decrease cash burn sequentially each quarter of fiscal year '20, and we expect Q3 adjusted cash used in operations of about $17.5 million and $74.5 million for the year. Going forward, we'll manage our ongoing cash burn to achieve our cash flow-positive position with the cash on hand.
Now the formal guidance for the third quarter fiscal year '20, we expect GAAP revenue to be in the range of $41.5 million to $42.5 million. We expect non-GAAP net loss per share, basic and diluted, of $1.00 to $1.04. This assumes 27.7 million weighted average shares outstanding, basic and diluted. For the full year of fiscal '20, we expect GAAP revenue to be in the range of $168 million to $169 million, representing year-over-year growth of approximately 18%. We expect non-GAAP net loss per share, basic and diluted, of $4.00 to $4.10. This assumes 27.5 million weighted average shares outstanding, basic and diluted. In closing, as we exit our quiet period, we will be participating in as many investor conferences and nondeal roadshows as possible as we believe there's a substantial amount of information we'd like to convey to investors about our initiatives.
包括我们的服务业务,我们的总毛利率为66.2%,比去年第二季度的毛利率为63.8%提高了240个基点。我们能够再次提供这些结果,进一步降低运营费用。在第二季度,尽管收入同比增长22%,但我们能够将运营支出比去年减少7%。减少主要来自较低的营销和研发成本。在有效管理成本的同时增加收入的净效应使我们能够将运营利润率从去年同一季度提高40个百分点。我们的净亏损为2640万美元,每股净亏损为0.96美元。这是基于2740万加权平均流通股,基本和稀释。
现在转到我们的资产负债表。截至7月31日,我们拥有现金,现金等价物和约1.34亿美元的短期投资,我们相信这一数额足以让我们有效管理业务,直到我们达到现金流量积极的位置。我们运营中使用的净现金为1,870万美元,比上一季度增加240万美元,比去年第二季度减少48%。
现在讨论我们在第三季度和20财年的预期。我们预计Q3的账单约为3650万美元。我们现在预计,20财年的账单约为1.72亿美元。我们的账单指导假设我们在第二季度经历的相同业务和运营条件将在第三季度和第四季度继续,并且我们不考虑我们已经采取的所有新举措,因为它需要时间来实施它们以及提供或我们提供的鉴于其收盘的不可预测性,这是大交易的低权重因素。除了我们在提供指导的方法中谨慎之外,这种方法不应被解释为任何其他方法。
我们计划将第三季度的运营费用从第二季度略微上调。对于这一年,我们预计我们的营业费用将从19财年略有下降。我们计划执行我们的计划,即在每个财政年度的每个季度按顺序减少现金消耗,我们预计运营中使用的第三季调整后现金约为1750万美元和7450万美元。展望未来,我们将通过手头的现金管理我们持续的现金燃烧,以实现我们的现金流积极位置。
现在是20财年第三季度的正式指引,我们预计GAAP收入将在4150万美元至4250万美元之间。我们预计每股非GAAP净亏损(基本和稀释)为1.00美元至1.04美元。这假设2770万加权平均流通股,基本和稀释。对于20财年的全年,我们预计GAAP收入将在1.68亿美元至1.69亿美元之间,同比增长约18%。我们预计非GAAP每股净亏损(基本和稀释)为4.00美元至4.10美元。假设已发行的2750万加权平均股票,基本和稀释。最后,当我们退出安静时期时,我们将尽可能多地参与投资者会议和非实际路演,因为我们相信我们希望向投资者传达有关我们计划的大量信息。
With that, we'll open up the call for questions. Operator?
有了这个,我们就会打开问题的电话。操作?
问答环节
[Operator Instructions]. Our first question comes from Sanjit Singh with Morgan Stanley.
[操作员说明]。 我们的第一个问题来自摩根士丹利的Sanjit Singh。
Sanjit Singh
I wanted to go and ask a couple of questions on go-to-market strategy. So coming out of IPO, I think the message that we were all hearing is that we need to move upmarket to larger enterprise customers. And thus far, in the first half of the year, it seems like that's going below plan. Sales cycles are longer. Some issues, some confusion on the competitive environment. And so what I'm hearing today is, well, we need to go toggle back to commercial, which what I thought was part of the issue coming out of the IPO. So I'm just trying to understand what the right go-to-market strategy is for the product that you have because it seems like it's going back and forth.
我想去问一些关于市场战略的问题。 因此,从IPO出来,我认为我们所听到的信息是,我们需要将高端市场推向更大的企业客户。 到目前为止,在今年上半年,似乎已经低于计划。 销售周期更长。 有些问题,对竞争环境有些困惑。 所以我今天听到的是,我们需要切换回商业广告,我认为这是IPO问题的一部分。 因此,我只是想了解您所拥有的产品的正确市场策略是什么,因为它看起来像是来回走动。
Joshua James
约书亚詹姆斯
Yes. So with the -- we certainly have been able to keep customers happy in both segments. And in the enterprise, this quarter in particular, especially the bigger deals that we have in our pipeline, we've talked about our pipeline, and there's real customers there. We didn't lose any of those deals. They mostly just are taking longer than what we had hoped for. But we have proof points in those segments where we have very happy customers that are growing and expanding their business with us. We've been trying to figure out how to effectively and efficiently find those new logos at a pace that makes sense and is predictable. But it's a good business for us. And what we are saying is we've got to -- we probably overindexed on how fast we were trying to grow that enterprise. And at the same time with our corporate business, which Bruce and I both mentioned, it's more enterprise like. I think we've done ourselves a little bit of a disservice by drawing the definition where we've drawn it.
We have customers there that new deals are about $50,000 a year. The retention, gross retention, is very similar to our enterprise business. It doesn't have -- they don't have as much upsell potential as enterprise business, which is partly why we're interested in enterprise. And also the more enterprise customers you have, the more complex your product gets in terms of complex. But the more breadth you get to your product, the more you're able to solve all the needs that are out there in the marketplace. But I think what we're saying right now is we're going to take a chunk of those reps and have them focused on the lower end of the enterprise space and also have some out there that are out there hunting the big -- the really big logos and continuing to do what we've been doing, but we're going to take the extra resources and the new heads and really focus them on the businesses in that $1 billion to $5 billion revenue range where we've seen corporate reps that are pounding the phones, that are managing their pipes and looking at the numbers and looking at leads and contacts. That process has worked really well, and it's actually scaled up beyond $1 billion in many cases. And so since we've been seeing success there and since our corporate business is really successful more so than we thought it was going to be when we were going public, we said let's make sure that we allocate these resources appropriately.
And then the second piece that we talked about, in Asia Pac. Asia Pac was growing really well last year, and we put a lot of extra heads there, and it just didn't take the way that it had been performing those first 3 years, the incremental dollars that we put there. And it takes a while to figure out if they're going to perform. They didn't perform. So we're -- that's another area where we're not going to continue to invest more dollars. We'll invest those dollars -- those incremental dollars back into the lower enterprise space, into the upper corporate space.
是。因此,我们当然能够让客户满意。而在企业中,特别是本季度,特别是我们在管道中的大型交易,我们已经谈到了我们的管道,那里有真正的客户。我们没有失去任何这些交易。他们大多只是花费比我们希望的更长的时间。但我们在这些细分市场中有证据,我们的客户非常满意,并且正在与我们一起发展业务。我们一直在努力弄清楚如何以有意义且可预测的速度有效地找到这些新徽标。但这对我们来说是一件好事。而我们所说的是我们必须 - 我们可能已经过度指出了我们试图发展这个企业的速度有多快。与布鲁斯和我都提到的公司业务同时,它更像是企业。我认为通过绘制我们绘制它的定义,我们自己做了一点点伤害。
我们的客户在那里新的交易大约是每年5万美元。保留率,总保留率与我们的企业业务非常相似。它没有 - 它们没有像企业业务那样具有上升的潜力,这也是我们对企业感兴趣的部分原因。而且,您拥有的企业客户越多,您的产品在复杂性方面就越复杂。但是,您获得的产品越广泛,您就越能够解决市场上的所有需求。但我认为我们现在所说的是,我们将把这些代表中的一大部分用于企业空间的低端,并且还有一些在那里寻找大的东西 - 真的很大的标识,并继续做我们一直在做的事情,但我们将采取额外的资源和新的头脑,并真正专注于10亿至50亿美元的收入范围内的业务,我们见过公司那些正在敲击手机的销售代表正在管理他们的管道并查看数字并查看潜在客户和联系人。这个过程非常顺利,在很多情况下实际上它的规模超过了10亿美元。因此,既然我们已经看到了那里的成功,并且因为我们的公司业务真的比我们认为的那样在我们上市的时候更加成功,我们说让我们确保我们适当地分配这些资源。
然后是我们在亚太地区讨论的第二部分。亚太地区去年的增长非常好,我们在那里增加了许多额外的头脑,它只是没有采取前三年的表现,即我们在那里增加的美元。需要一段时间才能弄清楚他们是否会表现出色。他们没有表演。所以我们 - 这是另一个我们不会继续投入更多资金的领域。我们将把这些美元 - 那些增量美元投资回到较低的企业空间,投入上层企业空间。
Sanjit Singh
Got it. And then maybe for Bruce, the gross retention rates, it sounds like they're improving if they're overall at 90%. So I'm trying to put that improvement in gross retention in context with the decelerating billings growth. Billings growth was growing right around plus or minus 30% for most of your last year, and now we're down to below 10% by Q2, and yet gross retention is up. Can you sort of connect the dots for me there? Is it just new business that's declining negative? I just want to get -- understand what the dynamics between the renewal portfolio and the new businesses.
得到它了。 然后对于布鲁斯来说,总体保留率可能会有所改善,如果他们总体保持在90%。 因此,我试图将这种改善与总体保留相结合,同时减少支出增长。 在去年的大部分时间里,比林斯的增长率大约在正负30%左右,现在我们在第二季度已经下降到10%以下,但总保留率却在上升。 你可以在那里连接点吗? 这只是新业务下降的负面因素吗? 我只想了解更新组合与新业务之间的动态。
Bruce Felt
布鲁斯费尔特
Yes. I mean, well, first of all, the high renewal rate across the board, including what we characterized as corporate approaching 90% we think is a very healthy sign of the business, a very healthy sign of how much we've developed the platform, how our customers use it across the board, across every segment, across any kind of customer size. So that's really, we think, a very positive sign and a great foundation to kind of -- continue to kind of grow our footprint within these businesses. But yes, the -- it's the new business is where we've come up short of where we wanted to be, and that's why we are -- have all of these initiatives that really focus on accelerating the adoption of -- really accelerating the new business and particularly getting new customers on board with the #1 priority, given what we just said actually, the #1 priority, getting new enterprise customers on board.
So we want to make sure we are indicating that we are really deemphasizing enterprise opportunity. It's still there. We're just being a little bit more precise in how we're segmenting it and how we're going after it and taking some of the learnings that we found of the smaller company and applying it to smaller enterprises, but they're still enterprises. And I'll say what happened this quarter is we're so strong at the largest enterprises in the world. We're so unique in our ability to solve problems that frankly are insolvable. It's very hard to not pursue those because it's so unique. The problem is, as we found out is, they're just extremely complex institutions, and we have a requirement here to growing nevertheless. And so we will continue to pursue those. They will be transformational as we announce them. They will help us across every segment. But first things first. Let's get more new customers. Let's get new business accelerating. Those customers, we're still attacking them, but we're going to be a little bit more discreet in how we're targeting these segments so that we can still achieve that but have high growth across the board at the same time.
是。我的意思是,首先,全面的高续约率,包括我们认为公司接近90%我们认为是业务的一个非常健康的标志,这是我们开发平台的一个非常健康的信号,我们的客户如何在任何类型的客户规模中跨越每个细分市场使用它。因此,我们认为,这是一个非常积极的迹象和良好的基础 - 继续在这些业务中增加我们的足迹。但是,是的 - 这是新业务,我们已达不到我们想要的地方,这就是为什么我们 - 所有这些举措真正关注加速采用 - 真正加速考虑到我们刚才说的第一优先事项,让新的企业客户参与进来,新业务,特别是让新客户成为第一优先事项。
所以我们要确保我们表明我们真的在强调企业机会。它还在那里。我们在如何细分它以及我们如何追求它并采取我们发现的小型公司的一些经验并将其应用于小型企业时,我们只是更准确一点,但它们仍然是企业。而且我会说本季度发生的事情是我们在世界上最大的企业中如此强大。我们在解决坦率无法解决的问题方面的能力如此独特。很难不追求那些,因为它是如此独特。问题是,正如我们所发现的那样,它们只是极其复杂的制度,我们仍然需要在这里发展。所以我们将继续追求这些。当我们宣布它们时,它们将是变革性的。他们将帮助我们跨越每个细分市场。但首先要做的事情。让我们获得更多新客户。让我们的新业务加速发展。那些客户,我们仍在攻击它们,但我们将更加谨慎地定位这些细分市场,以便我们仍能实现这一目标,同时全面实现高增长。
Joshua James
约书亚詹姆斯
And then I'll just add, I think we saw that with -- in the prepared remarks, we talked about one of the deals that slipped last quarter. It was already signed this quarter that was almost a 7-figure annual deal. So as enterprise deals work, they just -- so far, they haven't worked on our time line. But they're there, and they work and are successful.
The second thing is, especially in the corporate business, we've done this with decreasing marketing expense pretty meaningfully. And so we weren't sure exactly how that was going to play out. But you look at the numbers with corporate in particular and with meaningful decreasing marketing expense, they're -- they figured out how to still perform. And Jeff Skousen and his team, they've done a great job continuing to execute there. And so in addition to a lot of new reps that we've talked about hiring this year, remember they're all still new. They haven't really had an opportunity to completely cure yet and get through the full ramp. So that's out there as a tailwind, we think. But seeing the performance with the lower marketing spend is also really encouraging, and that's why we're looking what they're doing and reallocating some of the investment to the lower end of the enterprise space, which we think is going to behave very similar to the corporate space.
And then the other thing I really want to touch on, I mentioned it in the prepared remarks, but I don't think I can overstate how excited we are and how encouraged we are, and this is brand-new data literally as of a week ago. And that is -- you mentioned the IPO. When we were going public, and gosh, even a few years before we've gone public, we've been talking about trying to find ways to decrease our customer acquisition costs. And we've been looking and searching and turning over every rock and trying to find how to do this more efficiently and effectively while bringing down marketing expense. And we found in the data as we went through and we looked at all the new logos that we signed up, that there was one element that had a dramatic impact on close rates. And that was if customers are using a POC and not just logging in once but really using it, their close rates are dramatically multiples difference of a qualified opportunity that is in our pipeline that's not using a POC with us.
So we knew it was better, but we didn't know it was better to the point where tell all the reps to push everyone into POC even if a customer doesn't want to get into a POC. I think we're changing our stance, seeing these multiples better. And we need to do anything and everything we can to get everyone in our products because when they get in our products, they convert, and they convert at higher rates than industry averages for leads to close. So that's probably the most exciting piece of news that we've seen in a long time. Unfortunately, it's only a week old, and we're just really getting into it. But we think that at some point, that's going to make an impact as well.
然后我会补充一点,我想我们已经看到了 - 在准备好的评论中,我们谈到了上一季度下滑的交易之一。这个季度已经签署,几乎是一个7位数的年度交易。因此,当企业交易工作时,他们只是 - 到目前为止,他们没有在我们的时间线上工作。但他们在那里,他们的工作和成功。
第二件事是,特别是在公司业务中,我们通过降低营销费用来做到这一点非常有意义。所以我们不确定究竟会如何发挥作用。但你看看公司的数字,特别是有意义的降低营销费用,他们 - 他们想出了如何仍然表现。而Jeff Skousen和他的团队,他们在那里继续执行的工作做得很好。除了今年我们谈到招聘的很多新代表之外,记住他们都还是新人。他们还没有真正有机会彻底治愈并完成整个坡道。我们认为,这就是顺风。但是看到营销支出较低的表现也是非常令人鼓舞的,这就是为什么我们正在寻找他们正在做的事情,并将一些投资重新分配到企业领域的低端,我们认为这将表现得非常相似到企业空间。
然后是我真正想要触及的另一件事,我在准备好的评论中提到过,但我认为我不能夸大我们是多么兴奋以及我们是多么鼓励,这是一个全新的数据字面意思一周前。那就是 - 你提到了IPO。当我们上市和天哪,甚至在我们上市前几年,我们一直在谈论试图找到降低客户获取成本的方法。我们一直在寻找和搜索并翻转每一块石头,并试图在降低营销费用的同时更有效地找到如何做到这一点。我们在数据中发现,我们查看了所有我们注册的新徽标,其中有一个元素对收盘率产生了巨大影响。那就是如果客户使用POC而不是仅仅登录一次但是真的使用它,他们的接近率是我们管道中没有使用POC的合格机会的显着倍数差异。
所以我们知道它更好,但是我们不知道如果客户不想进入POC,告诉所有销售代表将所有人推入POC更好。我认为我们正在改变立场,看到这些倍数更好。我们需要做任何事情以及我们能够让每个人都参与我们的产品,因为当他们进入我们的产品时,他们会转换,并且他们的转换率会高于行业平均水平,因此会导致收盘。所以这可能是我们很久以来见过的最令人兴奋的新闻。不幸的是,它只有一周的时间了,我们真的很喜欢它。但我们认为,在某些时候,这也会产生影响。
会议主持员
And our next question comes from Bhavan Suri with William Blair & Company.
我们的下一个问题来自Bhavan Suri和William Blair&Company。
Bhavanmit Suri
I guess I just want to touch first, Josh, maybe for you, was it -- has there been any change, especially in the larger businesses on the competitive environment, is sort of the, hey, I can use Glue and Snowflake and Red Shift and other things combination potentially slowing things down? Is it that Looker is out there with Google or Tableau? So any of just maybe impacting anything at all, do you see? And when you look at your analysis of sort of what's happening in the enterprise from the delays or the slowdown or the longer sales cycle?
我想我只想先触摸,Josh,也许是为了你,是吗 - 有没有任何变化,特别是在竞争环境中的大型企业,有点,嘿,我可以使用Glue and Snowflake和Red 转移和其他组合可能会减慢事情的速度? Looker与Google或Tableau一起出现在那里吗? 所以,任何可能只是影响任何东西,你看到了吗? 当你从延迟或减速或更长的销售周期看你对企业中发生的事情的分析时?
Joshua James
约书亚詹姆斯
It definitely impacted last quarter. It seems like it was a onetime impact. It's because all those acquisitions happen at the same time. And so it kind of threw a bunch of just questions into the air for most of our deals. And you hear about the reps that needed to have a call just to address the Google-Looker combination. And other customers that were in a Google shop, but they were a big Salesforce shop, and they just want to understand, like what does this mean relative to Tableau or Tableau and MuleSoft. But like we said a few times, we're not losing deals because of that, but we did have to have phone calls. And once kind of the dust settled, it didn't seem like it is causing any deals to be lost. And we're better at the messaging now, and it's not brand-new news. So other executives that our customers aren't asking the CIO or the business leader who's buying our product, what about this deal that I just read about? But it did cause some confusion out there certainly. What it does seem to be doing and you're -- you threw some names out there, combinations of different things, some of those folks were partners with the Tableaus and Lookers of the world, who aren't interested in being partners with them anymore, at least not the same way.
And that's created some real opportunities for us. And as we get into those opportunities, we found that not only did we not have a partnership with someone who we wanted to have a partnership with, but it may have been affecting us more negatively than we have realized before that. So we also said in the call that we expect some announcements coming out over the next few months. We have partnerships that are signed and working out details of announcements and that kind of thing, where we feel like they're going to have a really positive impact on our ability to be successful out there in the marketplace. So it definitely cause some confusion temporarily. It doesn't seem like it's had any kind of material negative impact for the long haul. And to the contrary, it actually seems like it's going to help us because our ecosystem is strengthening, and we're getting more people in our corner.
它确实影响了上个季度。这似乎是一次性的影响。这是因为所有这些收购都是在同一时间发生的。所以它为我们的大多数交易都抛出了一堆问题。而且你会听到只是为了解决Google-Looker组合而需要打电话的销售代表。和谷歌商店中的其他客户一样,他们是Salesforce的大商店,他们只是想了解,就像这对Tableau,Tableau和MuleSoft来说意味着什么。但就像我们曾多次说过的那样,我们并没有因此而失去交易,但我们确实需要打电话。一旦尘埃落定,似乎并没有导致任何交易丢失。我们现在更善于发布消息,而且这不是全新的消息。所以其他高管认为我们的客户并不是在询问CIO或正在购买我们产品的商业领袖,我刚才读到的这笔交易怎么样?但它确实引起了一些混乱。它似乎做了什么,你是 - 你把一些名字扔出去,不同的东西组合,其中一些人是世界上的Tableaus和Lookers的合作伙伴,他们不想与他们成为合作伙伴再也不是,至少不一样。
这为我们创造了一些真正的机会。当我们进入这些机会时,我们发现我们不仅没有与我们希望与之建立伙伴关系的人建立伙伴关系,而且可能对我们的影响比我们之前所认识到的更为负面。因此,我们在电话会议中也表示,我们预计未来几个月会发布一些公告。我们签署了合作伙伴关系,并制定公告细节和那种事情,我们认为他们将对我们在市场上取得成功的能力产生积极的影响。所以它肯定会引起一些混乱。从长远来看,它似乎没有任何重大的负面影响。而恰恰相反,它实际上似乎会帮助我们,因为我们的生态系统正在加强,我们的角落里会有更多的人。
Bhavanmit Suri
Got it. That's helpful color. I guess I want to touch one other. When sort of Germ -- Dean came onboard, and sort of the idea of not ripping out the entire implementation at a large customer, a large, big Fortune 500, but saying, okay, we're not going to get -- rip them out right away, but we're going to sit and show them we could connect really quickly and do pieces of that architecture they can't fully flesh out themselves. I guess when you look at that strategy, do you think that strategy isn't working out? Or do you think that strategy is something that's going to take time to play out? Obviously, in the sort of commercial side, it's simpler because in many ways, you don't have the complexity of this historical legacy infrastructure. How should we think about sort of that idea and that approach? And if maybe that's not the right way to do about it, I don't know. I'm just wondering how you guys are sort of thinking about that or if that continues at least for the enterprise, while deemphasizing, it's still continuing to be the way to go after that market?
得到它了。这是有用的颜色。我想我想要碰到另一个。当有种Germ-Dean加入时,有点不想在一个大客户,一个大型的财富500强中扯掉整个实施的想法,但是说,好吧,我们不会得到 - 扯掉它们马上出去,但我们会坐下来向他们展示我们可以非常快速地连接起来,做一些他们无法完全充实自己的建筑。我想当你看到这个策略时,你认为这个策略没有成功吗?或者你认为这种策略需要时间才能发挥出来?显然,在商业方面,它更简单,因为在许多方面,您没有这个历史遗留基础设施的复杂性。我们应该如何考虑这种想法和那种方法?如果可能这不是正确的做法,我不知道。我只是想知道你们是怎么想的那样,或者至少对于企业来说是这样,虽然不加重视,但仍然继续成为追逐那个市场的方式?
Joshua James
约书亚詹姆斯
That's the right question for sure. I mean you go and you look at these different accounts and some of the magic is when we can walk in and the customer does have a data element they want to connect to and we can literally in the conference room right then and there connect, and they're looking at data that would have taken them weeks to be able to get access to any other way, and it does have an impact. I think one of the challenges that we've had here, and this isn't -- this hasn't been a secret, we've said it. We've been trying to figure it out. But if you went and looked at our top customers, go look at our top 20 customers, it wasn't 20 case studies that were similar. It's 20 different case studies. So go in and figure out how to find what are some stories that we can tell and repeat, what can we make repeatable, rinse and repeat, what can we make more cost-effective. And so we've been really trying to get through that binary repeatable sales play, and we feel like we were in a good position.
We have the assets. We have customers that are starting to do the same things. We have apps where now we can go in and be prescriptive to customers if they're interested in sales analytics and ops or marketing analytics and ops or finance and operations and -- but we didn't go in to those enterprises and lead with that. And it's been frustrating for us because many executives in our company will go on sales calls and will either lead the sales call and shame on us or the rep will be leading the sales call and you get halfway through it and you're like where is this going? We don't have a point that we want to take this customer. And if it wasn't surfaced in that call what they wanted to do, we were not being nearly prescriptive enough.
So over the last several months, we've been trying to figure out sales plays to really focus in on. And it was great timing because we knew John was coming, and this is what he's done at Adobe for the last several years, and he's really good at it. And so now taking, looking at what we're doing across our customer segments, creating people that come from our marketing group, from our lead group, from our ATM group to our sales group, to people in marketing -- I mean to people in product and having stand-ups twice a week for a very particular sales play so that next time we walk into an enterprise, we walk in, and we are very focused on delivering one message: This is the journey we're taking you on, this is the prescription that we're going to give to you, and we know it works. And we just haven't been able to do that historically, but we're finally at a place where we feel very confident that we can go and do that. It doesn't help last quarter, but we feel really good about the stuff that's in front of us. We don't know exactly how it's going to impact the future quarters yet, but we feel very strongly that it's going to. And it's just going and working on those things as fast as we possibly can.
这是肯定的正确问题。我的意思是你去看看这些不同的帐户,一些神奇的是我们什么时候可以走进去,而客户确实有一个他们想要连接的数据元素,我们可以在会议室就在那里连接,并且他们正在研究那些花费数周才能获得其他任何方式访问权限的数据,而且确实会产生影响。我认为我们在这里面临的挑战之一,这不是 - 这不是秘密,我们已经说过了。我们一直试图解决这个问题。但是,如果你去看看我们的顶级客户,那么去看看我们的前20位客户,不是20个相似的案例研究。这是20个不同的案例研究。因此,请进入并弄清楚如何找到我们可以讲述和重复的故事,我们可以制作什么样的可重复,冲洗和重复,我们可以做什么更具成本效益。所以我们一直在努力通过二元可重复的销售游戏,我们觉得我们处于有利位置。
我们有资产。我们的客户开始做同样的事情。我们有应用程序,如果他们对销售分析和运营分析以及运营或财务和运营感兴趣,我们现在可以进入并对客户进行规范 - 但我们没有进入那些企业并且领导那些。这对我们来说是令人沮丧的,因为我们公司的许多高管都会接到销售电话,并且会引导销售电话并对我们感到羞耻,或者销售代表会引导销售电话,你会在中途通过它而你就像在哪里这会怎么样?我们没有意义,我们想要接受这个客户。如果在那个电话中没有表现出他们想要做的事情,我们就没有足够的规范性了。
所以在过去的几个月里,我们一直在努力找出真正关注的销售业绩。这是一个很好的时机,因为我们知道约翰即将到来,而这正是他在Adobe过去几年所做的事情,而且他真的很擅长。现在,我们正在考虑我们在客户群中所做的工作,创建来自我们的营销团队,从我们的牵头团队,从我们的ATM集团到销售团队,再到营销人员 - 我的意思是人在产品方面,每周两次站立,进行非常特别的销售,以便下次我们走进企业,我们走进去,我们非常专注于传递一条信息:这是我们带你去的旅程,这是我们要给你的处方,我们知道它有效。而我们在历史上一直无法做到这一点,但我们终于在一个我们对自己能够去做的地方充满信心的地方。它在上个季度没有帮助,但我们对摆在我们面前的东西感觉非常好。我们还不确切知道它将如何影响未来的季度,但我们非常强烈地感受到这一点。而且它正在尽可能快地处理这些事情。
会议主持员
And our next question comes from Brad Zelnick with Credit Suisse.
我们的下一个问题来自瑞士信贷的Brad Zelnick。
Syed Saleem
Syed Saleem
This is Syed on for Brad. Josh, we came away from last quarter thinking the Looker and Tableau acquisitions are validation of your model and architecture, and we're even optimistic that some of the disruption in the near term could actually be an opportunity for you to gain share material -- can you actually give us some insight why are you seeing issues with closing large enterprise deals? And is this geographically concentrated? Is this vertically concentrated? And to what extent is just the overall environment getting tougher for what you sell?
这是布拉德的Syed。 Josh,我们从上个季度开始认为Looker和Tableau的收购是对您的模型和架构的验证,我们甚至乐观地认为,近期的一些中断实际上可能是您获得股票材料的机会 - 你真的可以给我们一些见解你为什么看到关闭大型企业交易的问题? 这在地理上是集中的吗? 这是垂直集中的吗? 在多大程度上,您所销售的产品的整体环境变得更加艰难?
Joshua James
约书亚詹姆斯
No, the overall environment is not getting tougher for what we sell. I think those -- like we talked about, the enterprise deals, it's -- they just didn't close when we wanted them to close. We still think that many of them are going to close, but they just pushed. And that -- all those acquisitions taking place at the same time in a matter of weeks didn't help in terms of having a clean environment and definitely caused some questions and conversations that needed to be had. But I do think that over the midterm, over the short term even, over the next few quarters, it is going to be a positive impact for us because not everyone feels the same about Google as they might have felt about Looker independently. And I'm sure Google can get some business because they have Looker as well for some people that are hard-core Google. But there is just a lot more pieces to the ecosystem and a lot more people that were partners with Looker and partners with Tableau that don't feel strongly about Google and Salesforce. And so I think there's a real opportunity for us to jump in there, and we're already seeing that. We've already seen transactions with new partners that we've signed over the last quarter where we're influencing deals for them. They're influencing deals for us. And we think there is a lot more of that to come.
不,整体环境对我们销售的产品来说并没有变得更加困难。我认为那些 - 就像我们谈到的那样,企业交易,它是 - 当我们希望它们关闭时它们就没有关闭。我们仍然认为他们中的许多人将会关闭,但他们只是推动了。而且 - 所有那些在几周内同时进行的收购对于拥有一个干净的环境并没有帮助,并且肯定会引起一些需要提出的问题和对话。但我确实认为,在短期内,在短期内,在接下来的几个季度中,这将对我们产生积极的影响,因为不是每个人都对谷歌的看法与他们对Looker的独立感受一样。而且我确信谷歌可以获得一些业务,因为对于一些硬核谷​​歌的人来说,他们也有Looker。但是生态系统只有很多部分,而且与Looker和Tableau合作伙伴的合作伙伴更多的人对Google和Salesforce并不感到强烈。所以我认为我们真的有机会跳进去,我们已经看到了。我们已经看到了与我们在上一季度签署的新合作伙伴的交易,我们正在影响他们的交易。他们正在影响我们的交易。我们认为还有很多这样的事情要发生。
Syed Saleem
Syed Saleem
And I guess one more question for Bruce. You said that more customers were signing multiyear deals. Can you give us an idea on why is this happening? And is the Salesforce being incentivized for longer duration deals right now?
我猜布鲁斯还有一个问题。 你说更多的客户签署了多年的交易。 你能告诉我们为什么会这样吗? 现在,Salesforce是否会受到更长时间交易的激励?
Bruce Felt
布鲁斯费尔特
Well, I think it match nicely to the experience our customers are having with the platform. It's making -- it's much more strategic use cases that we have now at any size customer than we've ever had. And when that's pretty clear and our customer is committed, it also means on the front end, the customers are pretty much committing to the platform because they're using it at a much more strategic way, and I contrast that with maybe 3 years ago when it's just a reporting tool just replacing spreadsheets. But now that it helps them run their business, it helps them save time and money. It helps give them insight. And we're collectively as an organization getting much, much better at having these kinds of conversations with customers, and then we're also much, much better at delivering it on the back end and the product, of course, keeps getting better and better, customers are just willing to sign up to multiyear deals. And we're finding that at every size customer, even at the small companies, which we find again very interesting because more companies don't tend to do that.
Yes, there is an incentive for our reps to do that. No -- probably even less so than what we've seen it had in the prior years. Less so, but we're still seeing an increase in the multiyear deals. So I think it's more driven by the way our customers are using the product and how we're talking to them about the use than it is about any kind of incentive plan. And we think it's going to continue, and we also think there's still upside to retention rates just because as companies use our products more strategically, they're going to keep it longer as well.
嗯,我认为它与我们的客户在平台上的体验非常吻合。它正在制作 - 它是我们现在在任何规模的客户都比以往任何时候都更具战略性的用例。当这一点非常明确并且我们的客户承诺时,它也意味着在前端,客户几乎承诺使用该平台,因为他们以更具战略性的方式使用它,而我与3年之前的情况形成鲜明对比当它只是一个报告工具,只是替换电子表格。但现在它帮助他们经营业务,这有助于他们节省时间和金钱。它有助于提供洞察力。而且,我们作为一个组织,在与客户进行这些类型的对话方面做得更好,更好,然后我们在后端提供更好,更好的产品,当然,产品也越来越好更好的是,客户只愿意签署多年交易。而且我们发现,在每个规模的客户,甚至是小公司,我们再次发现它们非常有趣,因为更多公司不倾向于这样做。
是的,我们的代表有动力这样做。不 - 可能比我们在前几年所看到的还要少。不那么多,但我们仍然看到多年期交易增加。所以我认为这更多地取决于客户使用产品的方式以及我们如何与他们讨论使用产品而不是任何类型的激励计划。我们认为它会继续下去,我们也认为保留率仍有上升空间,因为随着公司更具策略性地使用我们的产品,他们也会保持更长时间。
会议主持员
And our next question comes from Pat Walravens with JMP Securities.
我们的下一个问题来自Pat Walravens和JMP Securities。
Joe Goodwin
This is Joe Goodwin on for Pat. Just a quick question from us. Given the message is tough right now, should you really be cutting back on marketing spending? And then I have a follow-up.
这是Joe Goodwin对Pat的看法。 只是我们的一个简短问题。 鉴于现在的信息很难,你真的应该削减营销支出吗? 然后我有一个后续行动。
Joshua James
约书亚詹姆斯
Should we be cutting back on marketing spending? No. I think we're still encouraged by the opportunity that's there for us. Hopefully, this will be -- this is a kind of 1 quarter here. We're going to be cautious about what we do. But we feel like we've been cutting the marketing expense back and getting -- becoming as efficient as possible, and we're definitely continuing to refine and reroute and look for the most efficient ways to spend that money as possible. But with the sales plays that we have coming, that shouldn't increase marketing expense. With the opportunity -- I think the real opportunity, though, is what I talked about, not worrying so much about the top of the funnel, but once they're in the funnel, what can we do to convert them more effectively? And that's that data that's new instead of when you look at the whole conversion funnel, obviously, our customer acquisition costs have been higher than industry average. But if you look at the segment of customers that are in a POC where they're using the product, that segment of customers and that conversion funnel converts higher than industry averages. So we need to do everything we can to focus on that, and that's where the focus is going to be over the next few months certainly in a very meaningful and massive way internally.
我们应该削减营销支出吗?不,我认为我们仍有机会为我们提供机会。希望这将是 - 这是一个这里的一个季度。我们会对我们的工作保持谨慎。但我们觉得我们一直在削减营销费用并且变得越来越有效 - 我们肯定会继续改进和重新路由,并寻找最有效的方式来尽可能多地花钱。但随着我们即将推出的销售业务,这不应该增加营销费用。有机会 - 我认为真正的机会是我所谈论的,而不是担心漏斗的顶端,但一旦他们进入漏斗,我们可以做些什么来更有效地转换它们?这就是新数据,而不是当您查看整个转换漏斗时,显然,我们的客户获取成本高于行业平均水平。但是,如果您查看他们正在使用该产品的POC中的客户群,那么该客户群和转化渠道的转化率高于行业平均值。因此,我们需要尽我们所能来关注这一点,而这正是未来几个月内所关注的重点,当然是内部非常有意义和巨大的方式。
Joe Goodwin
Understood. And then what is the new way of explaining what you do? Where are you -- where do you guys say you fit into this digital transformation of these companies?
了解。 那么解释你做什么的新方法是什么? 你在哪里 - 你们在哪里说你们适合这些公司的数字转型?
Joshua James
约书亚詹姆斯
Yes. So we're still refining it, and we're rolling it out and kind of make sure that everyone is aware of it, it will be reflective on our website, et cetera. But the quick message is everybody's out there looking for digital transformation. Everyone is talking about it. Everyone is trying to figure out what's my digital relationship with my customer, with my employee and how can I get digital productivity increases. And everyone gets that a part of that is going to be with the cloud. But CIOs look around and you go talk to thousands of CIOs, and they're saying, I'm looking around, I've got hundreds of different cloud platforms. And I know I need to use the cloud because it's more efficient, it's more scalable, it's easier to manage. But I got 100-plus different cloud vendors in here, so I want to get that down to a handful of cloud platforms. And so you're seeing people standardize on companies like Office 365 and Salesforce and Workday and ServiceNow, Adobe Marketing Cloud.
But then you look at those platforms, which one of those platforms helps you make money off of all the data that you have in your organization? Which one of those platforms gets data in every employees' hands? Well, there isn't one. And that's what we do. And we do it 3 ways. We do it by doing 3 things, I should say. First, we help you connect and transform your data. And a lot of people probably recognize MuleSoft. You know about that acquisition. But we built this from the ground up, have over 1,000 connectors, and we built it with the next step in mind. So then you take that data, and we don't care where you put it. You can put it in any of the public clouds. You can put it in Snowflake. You can store it behind your own firewall, or we can manage it for you. But the second thing we do once you connected and transformed that data is we help you visualize and analyze that data. And everyone's probably heard of Tableau. We're like Tableau in that area except we're in the cloud. We're much more scalable. It's automatically connected to the first piece that we talked about. And we have customers where before, they were using Tableau, they can only look at 20 million rows of data. They start using us, and they can look at over 100 billion rows of data. Before, they were using Tableau, they had an ELA, and it might had 200 or 300 users that were actually using the product. They use us, they get an ELA. 6 months later, they have over 10,000 active users using the product. And so it's just very different.
And once you do step 1 and step 2, then you get the payoff. And the payoff is now you can get an app framework and apps that have machine learning and AI automatically built into them. And then we can take our customer through these demos of applications that are being used at some of the largest organizations and then delivering that data to employees' hands and being able to do significant things that they would not be able to do any other way unless they were getting a custom software application and spending fives or tens of millions of dollars or they can just come by Domo, and they have access to all the data because we connect and transform it, we visualize and analyze it, and we provide this app framework. So that's the piece that we do. And then right on the heels of that, you follow up with a sales play, and you talk to them based on what you know about them before you walk into the room, and you talk to them about sales operations and analytics or marketing operations and analytics because you know that customer and you know what they're looking for.
是。所以我们仍在改进它,我们正在推出它,并确保每个人都知道它,它将反映在我们的网站上,等等。但快速的信息是每个人都在寻找数字化转型。每个人都在谈论它。每个人都在试图找出与我的客户,我的员工之间的数字关系,以及如何提高数字生产力。而且每个人都认为其中的一部分将与云有关。但是CIO们环顾四周,你会和成千上万的CIO谈谈,他们说,我在寻找,我有数百种不同的云平台。而且我知道我需要使用云,因为它更高效,更具可扩展性,更易于管理。但是我在这里有100多个不同的云供应商,所以我想把它归结为少数几个云平台。因此,您会看到人们对Office 365和Salesforce以及Workday和ServiceNow,Adobe Marketing Cloud等公司进行标准化。
但是你看看那些平台,其中一个平台可以帮助你从你组织中的所有数据中赚钱?哪个平台能够在每个员工手中获取数据?好吧,没有一个。这就是我们的工作。我们这样做3种方式。我应该说,我们通过做三件事来做到这一点。首先,我们帮助您连接和转换数据。许多人可能认识到MuleSoft。你知道这次收购。但是我们从头开始构建这个,有超过1,000个连接器,我们在下一步的基础上构建它。那么你接受那些数据,我们不关心你把它放在哪里。您可以将它放在任何公共云中。你可以把它放在雪花中。您可以将其存储在自己的防火墙后面,或者我们可以为您管理它。但是,一旦您连接并转换了这些数据,我们所做的第二件事就是帮助您可视化和分析这些数据。每个人都可能听说过Tableau。除了我们在云端之外,我们就像那个地区的Tableau。我们的可扩展性更高。它会自动连接到我们谈到的第一件作品。我们之前有客户使用Tableau,他们只能查看2000万行数据。他们开始使用我们,他们可以查看超过1000亿行数据。以前,他们使用Tableau,他们有一个ELA,它可能有200或300个用户实际使用该产品。他们使用我们,他们得到了ELA。 6个月后,他们有超过10,000名活跃用户使用该产品。所以它只是非常不同。
一旦你做了第1步和第2步,你就会得到回报。现在你可以获得一个应用程序框架和应用程序,它们可以自动构建机器学习和人工智能。然后,我们可以让我们的客户完成这些应用程序的演示,这些应用程序正在一些最大的组织中使用,然后将这些数据交付给员工,并且能够执行他们无法做任何其他方式的重要事情,除非他们正在获得一个定制的软件应用程序并花费五或数千万美元,或者他们可以来Domo,他们可以访问所有数据,因为我们连接和转换它,我们可视化和分析它,我们提供这个应用程序框架。这就是我们所做的那件事。然后紧接着,你跟进一个销售游戏,然后在你走进房间之前根据你对它们的了解与他们交谈,然后你和他们讨论销售运营和分析或营销运营。分析,因为你了解客户,你知道他们在寻找什么。
And then you take them into a POC because, guess what, if we get you into a POC, we're going to close you higher than average -- industry average for anybody in the conversion funnel. So that's dramatically different than where we were 3 months ago. I wish we had figured that out 2 years ago, 5 years ago. But we have figured it out, and we're really excited about seeing what it does to our business.
然后你把他们带入POC,因为,猜猜看,如果我们让你进入POC,我们将关闭你高于平均水平 - 转换渠道中任何人的行业平均水平。 所以这与我们3个月前的情况截然不同。 我希望我们在2年前,5年前就已经想到了这一点。 但我们已经弄清楚了,我们很高兴看到它对我们的业务有何影响。
会议主持员
And our next question comes from Derrick Wood with Cowen and Company.
我们的下一个问题来自Derrick Wood和Cowen and Company。
James Wood
詹姆斯伍德
First question. So you guys have been through a full quarter of the change in the pricing strategy. Do you think that's been disruptive? Maybe can you just talk about the puts and takes and how that rollout has gone from an internal standpoint and just an external customer reception? And do you think that's the right way pricing strategy for the corporate segment?
第一个问题。 所以你们已经完成了定价策略变化的四分之一。 你认为这是破坏性的吗? 也许你可以谈谈看跌期权和看跌期权以及从内部角度推出这种推出方式以及外部客户接待的情况? 你认为这是企业细分市场定价策略的正确方法吗?
Joshua James
约书亚詹姆斯
Yes, it is the right pricing strategy. I mean a big part of what we're trying to do there is get the product into multiple hands. So it's been -- we were tentative at first because you don't want to go and disrupt the business and screw up pipeline, et cetera. But we've been able to roll it out in a meaningful way with enough customers that we know that it's working, and it's helping us get, in some cases, larger deals than we were getting before. In almost all cases, at least what we were getting before. But in addition to that, we have a lot more users using the product because as we discovered also in the POCs, the more people are using the product, the higher the retention is going to be, the more likely they're going to buy the product, the more likely they're going to buy more product down the road. And that's the real thing that we were trying to accomplish when it comes to pricing, which is just getting higher adoption rates and having more opportunity to sell additional products down the road and increasing the pace that we can get upsells.
是的,这是正确的定价策略。我的意思是我们在那里尝试做的很大一部分是将产品交到多手中。所以它一直是 - 我们起初是暂时的,因为你不想破坏业务并搞砸管道,等等。但是我们已经能够以足够有意义的方式推出它,我们知道它正在发挥作用,并且它在某些情况下帮助我们获得比以前更大的交易。在几乎所有情况下,至少我们以前得到的。但除此之外,我们有更多的用户使用该产品,因为正如我们在POC中发现的那样,使用该产品的人越多,保留率越高,他们就越有可能购买产品,他们越有可能在未来购买更多产品。这就是我们在定价方面要努力实现的真实情况,即提高采用率并有更多机会在未来销售额外产品并加快我们加速销售的步伐。
James Wood
詹姆斯伍德
Okay. So that's still the plan going forward.
好的。 所以这仍然是未来的计划。
Joshua James
约书亚詹姆斯
Yes, sure.
是的,当然。
James Wood
詹姆斯伍德
And second question, can you give us a sense of where you are in terms of your sales rep hiring goals and kind of what we should expect for the rest of the year? And I guess can you remind us what a sales cycle looks like in a corporate customer versus what it is with an enterprise opportunity?
第二个问题,您能否让我们了解您在销售代表招聘目标方面的位置以及我们应该在今年剩余时间内的预期? 我想你能提醒我们一个企业客户的销售周期与企业机会的关系吗?
Bruce Felt
布鲁斯费尔特
Sure. Well, we're still firm believers that you have to have feet on the street, so we're continuing to hire them. We are allocating more towards the smaller enterprise and corporate, and that's because we think we can get traction so much quicker. We will also see enterprise as we see fit, but the same pace of hiring that we have been doing, and we're going to continue to do that because we really do think that we can turn that into productive salespeople quickly and start contributing to growth the sooner we get them on board.
On sales cycles, the corporate has been in the -- really the 50- to 60-day range. So very fast. A lot of business that we get there comes in the quarter, again, pointing to the math works better if you put the math -- the short-term math works better if you put some resources there sooner rather than later. And the early indications are that it also works in the smaller enterprises. So that's where -- and that's one of the reasons why we're focusing there as well.
And as we've also found out, it doesn't have to be a very large customer to get a very large deal. I mean we can get $300,000, $400,000 or $500,000 deals out of the corporate segment. We don't know that we can get the $10 million deal out of them, that we get out of the mega enterprise. Again, that's very attractive to us because we can do what nobody else can do, so why don't we just build a portfolio that's very balanced here that derisks every segment, that gives us a better shot at getting growth short term and long term. And that's kind of what the play is right now.
当然。好吧,我们仍然坚信你必须在街上有脚,所以我们继续雇用他们。我们正在为更小的企业和企业分配更多,这是因为我们认为我们可以更快地获得牵引力。我们也会看到我们认为合适的企业,但我们一直在做招聘的速度,我们将继续这样做,因为我们确实认为我们可以迅速将其转化为富有成效的销售人员,并开始为我们越早得到他们的成长。
在销售周期中,公司一直处于50至60天的范围内。非常快。我们在那个季度开展了很多业务,再次指出,如果你把数学运算得更好,那么短期数学会更好,如果你把资源放在那里,而不是更晚。早期迹象表明它也适用于规模较小的企业。所以这就是 - 这也是我们聚焦那里的原因之一。
正如我们也发现的那样,要获得非常大的交易并不是一个非常大的客户。我的意思是我们可以从公司部门获得300,000美元,400,000美元或500,000美元的交易。我们不知道我们可以从中获得1000万美元的交易,我们从大型企业中脱身。再一次,这对我们非常有吸引力,因为我们可以做其他人无法做到的事情,那么为什么我们不能在这里建立一个非常平衡的投资组合,使每个细分市场都变得干净,这使我们能够更好地实现短期和长期增长。这就是现在的戏剧。
会议主持员
And our next question comes from Jennifer Lowe with UBS.
我们的下一个问题来自瑞银集团的Jennifer Lowe。
Jennifer Lowe
Great. Maybe just the first question from me is looking at sort of the conservative or the down tick in spending on marketing, it seems like that was more focused around the corporate business, which also seems to be the better-performing business. But is there a chance that, that could have been in any way responsible for the challenges that you saw in the enterprise side? It seems like there are other challenges there, too. But is there any sort of risk that the constraint on sales and marketing expenditures is also contributing to some of the challenges you saw in the quarter?
大。 也许只是我的第一个问题是关注营销支出的保守性或下降趋势,似乎更侧重于公司业务,这似乎也是表现更好的业务。 但是,是否有可能以任何方式对您在企业方面遇到的挑战负责? 似乎还有其他挑战。 但是,销售和营销支出的限制是否也会导致您在本季度遇到的一些挑战?
Bruce Felt
布鲁斯费尔特
Well, on the -- no, we don't think so. The biggest deals in the enterprise just happened to be with current customers. That's why we're still confident they will close. That's why we have a lot of visibility into them, and we know it's not competitive. It's more internal operations. So it certainly could not have affected that. Our basic observation and assessment is we focused on a lot of these very interesting opportunities with current customers just because they were large and significant -- had significant impacts on these customers, so we focus on it. And we -- the other side of the coin is with more resources put there, it's less put on going after kind of new business. So it's less a function of the marketing spend and more a function of the focus.
Having said that, what we are doing is we are putting the focus back on it. So less -- if we can run plays right at the enterprise with simpler messaging, with very, very tight focus, very focused effort that we think every rep can actually learn from and do and take 1,800 use cases and bring it down to 4 just for now to get new customers, we think that's the right approach. It will require some marketing spending to do so. We think we have enough. That doesn't have to change substantially, but I think the focus is what will really yield great results, not so much upping or downing the spending.
好吧,关于 - 不,我们不这么认为。企业中最大的交易恰好与现有客户有关。这就是为什么我们仍然相信他们会关闭。这就是我们对它们有很多了解的原因,我们知道它没有竞争力。这是更多的内部运作。所以它肯定不会影响到那一点。我们的基本观察和评估是我们关注当前客户的许多这些非常有趣的机会,因为它们规模庞大且重要 - 对这些客户产生了重大影响,因此我们专注于此。而我们 - 硬币的另一面是有更多的资源放在那里,它在经过一番新业务之后不那么顺利。因此,它不再是营销支出的功能,而是更多的重点功能。
话虽如此,我们正在做的是将重点放在它上面。更少 - 如果我们能够在企业中运行更简单的消息,非常非常紧密的关注,非常集中的努力,我们认为每个代表可以实际学习和做,并采取1,800个用例并将其降低到4为了获得新客户,我们认为这是正确的方法。这将需要一些营销支出。我们认为我们已经足够了。这不需要大幅度改变,但我认为重点是真正产生巨大成果,而不是增加或减少支出。
Jennifer Lowe
Okay. And then just to circle back on the guide, when we're going through and looking at the billings guidance, it seems to imply a pretty sharp drop-off on new deal activity. And I know on the prepared remarks, you said it assumes no change to the conditions that you saw in this quarter. But I guess when we parse through what exactly that means, is the assumption that some of these pushed-out deals land in Q3 but you see sort of similar pushout -- or sorry, land but some other things get pushed out further or -- and so it sort of nets? Or is it just everything keeps pushing indefinitely? Can you just be a bit more specific around what exactly you mean by current conditions persist?
好的。 然后只是回顾指南,当我们经历并查看账单指引时,似乎意味着新交易活动的急剧下降。 我知道在准备好的评论中,你说它假设你在本季度看到的条件没有变化。 但我想当我们解析究竟是什么意思时,假设其中一些推出的交易落在第三季度,但你看到类似的推出 - 或者抱歉,土地但其他一些东西被推得更远或者 - 它有点网吗? 或者只是一切都在无限推动? 您是否可以更具体地了解当前条件持续存在的具体含义?
Bruce Felt
布鲁斯费尔特
Yes, but let me start with a general comment. Unlike you guys, you give me one data point, and I extrapolate. So I'm extrapolating. I'm saying what I'm seeing right this minute, it exists forever, and that's the guidance. And that's totally probably unrealistic but I think extremely prudent. And what that means is because the big deal is going to close, they aren't going to close. That's not realistic, but that's kind of the way the guidance is. And the way we saw conversions kind of work in the pipeline, they're going to happen again, which I think is probably a little bit unrealistic, but I think it's safe for the moment. So that's what we're saying. We're just saying that the rest of our future is what we just saw from a guidance point of view. And that's why I made the comment, please don't overread that to mean anything more about the business other than I'm extrapolating one data point out a long way, and I'm just being very clear to you that's what I'm doing. And we certainly don't want it to play out that way by any means, but that's what we think we should do right now.
是的,但让我先谈一般性评论。与你们不同,你给我一个数据点,我推断。所以我在推断。我说的是我现在看到的正确,它永远存在,这就是指导。这完全可能是不现实的,但我认为非常谨慎。这意味着什么是因为重要的事情将会结束,他们不会关闭。这是不现实的,但这是指导的方式。我们看到转换的方式正在进行中,它们将再次发生,我认为这可能有点不切实际,但我认为目前这是安全的。这就是我们所说的。我们只是说我们未来的其余部分是我们从指导的角度看到的。这就是我发表评论的原因,请不要过分夸大其他任何关于业务的内容,除了我要推断出一个数据点之外,我只是非常清楚你是我的意思这样做。我们当然不希望它以任何方式发挥作用,但这就是我们认为我们现在应该做的事情。
会议主持员
[Operator Instructions]. Our next question comes from Jack Andrews with Needham & Company.
[操作员说明]。 我们的下一个问题来自Jack Andrews和Needham&Company。
Jon Andrews
Jon Andrews
Josh, I want to kind of ask you, I guess, where do you think you are in terms of finding, call it, a killer app or a killer use case for Domo? I mean do you think it's more on the platform side? Do you think it could be vertical use cases? I mean is there enough sort of customer behavior that you're starting to coalesce around some particular themes that would drive towards this repeatable sales process?
Josh,我想问你,我想,你认为你在寻找,称呼它,杀手级应用或Domo的杀手级用例方面你在哪里? 我的意思是你认为它在平台方面更多吗? 你认为它可能是垂直用例吗? 我的意思是,是否存在足够的客户行为,您开始围绕某些特定主题进行合并,从而推动这一可重复的销售流程?
Joshua James
约书亚詹姆斯
Yes. I think we're pretty close with the -- and that's why we're starting to run these sales plays. I don't feel like we're guessing with sales plays. We're looking at information from customers. We're seeing similar behaviors. And not only are we seeing similar behaviors, we're seeing similar solutions that we're offering up to them that fulfill their needs. And when we started seeing the similars -- similarities in the solutions that we were providing to them, that's when we started saying, okay, here's something that we can go and be a little bit more prescriptive about, and we can walk into a customer and instead of them guiding us, we can say, hey, we can guide you here. You guys wanted to do something in marketing analytics, here's exactly what you should do. This will get to 90% of the way there. And then you can -- it's a platform. It can do anything you want after that, but that gets you started. And once these customers get started on Domo, then they seem to take on a life of their own. We just have a heck of a time figuring out that initial starting point.
So I feel like we do -- we are getting close to identifying what those killer apps can be. And not only that, we have the muscle memory that's getting developed now and emotions that we can go through with John leading that team, with all the sales leaders being on board with some things that we brought to market recently also for not just sales plays but also some overlay teams associated -- and some specialized teams associated with things like data science, like Domo Everywhere, we've been having a tremendous amount of success. And so we've been running these experiments. We've been finding solutions that are working. And now it's productizing and operationalizing that process, and it feels really close, and I haven't said that before. It does feel really close.
是。我认为我们非常接近 - 这就是我们开始经营这些销售业务的原因。我不觉得我们猜测销售情况。我们正在查看客户的信息。我们看到了类似的行为。我们不仅看到了类似的行为,我们也看到了类似的解决方案,我们正在为他们提供满足他们需求的解决方案。当我们开始看到类似物 - 我们提供给他们的解决方案中的相似之处时,那就是我们开始说的时候,好吧,这是我们可以去做的事情,并且更具说明性,我们可以走进一个客户而不是他们指导我们,我们可以说,嘿,我们可以在这里指导你。你们想要在营销分析中做点什么,这正是你应该做的。这将达到90%的方式。然后你可以 - 它是一个平台。之后它可以做你想做的任何事情,但这会让你开始。一旦这些客户开始使用Domo,他们似乎就会拥有自己的生活。我们只是想知道最初的起点。
所以我觉得我们这样做 - 我们正在接近确定这些杀手级应用的含义。不仅如此,我们拥有现在正在发展的肌肉记忆和我们可以通过约翰领导该团队的情感,所有销售领导者都参与了我们最近推向市场的一些事情,而不仅仅是销售活动但也有一些重叠团队 - 以及一些与数据科学相关的专业团队,比如Domo Everywhere,我们取得了巨大的成功。所以我们一直在进行这些实验。我们一直在寻找有效的解决方案。现在它正在产品化和运作这个过程,感觉非常接近,我之前没有说过。它确实感觉非常接近。
Jon Andrews
Jon Andrews
Great. Well, I appreciate your comments there. Just as a follow-up, you talked about expanding focus on self-service capabilities. I was wondering what sort of use cases do you envision falling out of that initiative.
大。 好吧,我感谢你的评论。 就像后续行动一样,您谈到了将重点放在自助服务功能上。 我想知道你认为什么样的用例不符合该倡议。
Joshua James
约书亚詹姆斯
Yes. So what I mean by that is just being able to do a bunch of POCs. We are a little over two years ago kind of created our first premium product. And we were proud of the fact that basically over that next year, we finally got to the point where someone can go to our website and they can sign up for Domo and do a free trial, and they don't have to talk to anybody, and they could connect and put in billions of rows of data and connect to 50 different data sources and build out these cards and add all these users. They can do it all on their own. It is self-service. And I guess the reason that we're calling out that word is when we do a bunch more POCs, it doesn't necessarily mean that we're going to have a ton of manhours associated with each one of those. It's just building the processes around that very first call you have with the customer.
Okay. I'm glad you're interested. I'd like to get you in touch with our sales executive, Julie. And when you get on the phone with Julie, she'll take your call, but you need to be prepared to jump into a POC after that because that's part of the interaction that you're going to have with us. It's all about the POC here. We can talk to you through in the face, but you're not going to understand till you use the product. So setting it up that way in the very first call with an ADM. And then Julie gets on the phone, and she's like, yes, we'll come on site, but we need to make sure that we're identifying who's going to help us out with this POC, who internally on your side is going to do the POC, the self-service POC. We'll be here to guide you and hold your hand and get you -- we'll take up the training wheels at the appropriate time, but we're going to make sure that everyone is geared towards thinking about those POCs because we just found out that we have a multiple better conversion rate when you do a POC and actively use it compared to when you don't do a POC at all or you barely use it. So that's just data we didn't have. We thought it might be like a 25% increase if you do a POC. It's dramatically different than that. And so we need to be very focused on that as a company.
是。所以我的意思是能够做一堆POC。我们在两年多前就创造了我们的第一个高端产品。我们感到自豪的是,基本上明年,我们终于达到了一个人可以访问我们的网站,他们可以注册Domo并进行免费试用的事实,他们不必与任何人交谈,他们可以连接并输入数十亿行数据并连接到50个不同的数据源并构建这些卡并添加所有这些用户。他们可以自己完成所有这些工作。这是自助服务。而且我猜我们称这个词的原因是当我们做更多的POC时,并不一定意味着我们将会有大量的工时与其中的每一个相关联。它只是围绕您与客户的第一次呼叫建立流程。
好的。我很高兴你感兴趣。我想让您联系我们的销售主管Julie。当你和Julie通电话时,她会接听你的电话,但你需要准备好在那之后跳进POC,因为这是你将要与我们进行互动的一部分。这就是POC的全部内容。我们可以通过面对面与您交谈,但在您使用该产品之前,您不会理解。因此,在使用ADM的第一次呼叫中以这种方式进行设置。然后Julie接通了电话,她就像是,我们会来到现场,但是我们需要确保我们确定谁将帮助我们解决这个POC问题,他们内部会帮助我们做POC,即自助服务POC。我们将在这里指导你并牵着你的手 - 我们会在适当的时候接受训练轮,但我们会确保每个人都考虑那些POC,因为我们只是我们发现,当您进行POC并积极使用它时,我们有一个更好的转换率,相比之下,当您根本不进行POC或者您几乎不使用POC时。所以这只是我们没有的数据。如果你做POC,我们认为这可能会增加25%。它与那是截然不同的。所以我们需要非常专注于公司。
会议主持员
Thank you. I'm not showing any further questions at this time. This concludes today's question-and-answer session. Ladies and gentlemen, thank you for participating in today's conference. This does conclude today's program, and you may all disconnect. Everyone, have a wonderful day.
谢谢。 我此时没有再提出任何问题。 今天的问答环节结束了。 女士们,先生们,谢谢你们参加今天的会议。 这确实结束了今天的计划,你可能都会断开连接。 每个人,都有美好的一天。
相关问题
Domo, Inc. 电话会议
Domo, Inc. 财务报告
互联网券商的港股、美股开户教程
如果您对美股 或者 港股也感兴趣, 或者想要了解如何开户, 可以加我wechat: xiaobei006006, 同时也可以拉您进美股交流群哦。
最后的最后 祝大家都有一个美好的投资生活哦。
大家也可以关注【美股指南】公众号, 即可获得《小白投资美股指南(雪球「岛」系列)》电子书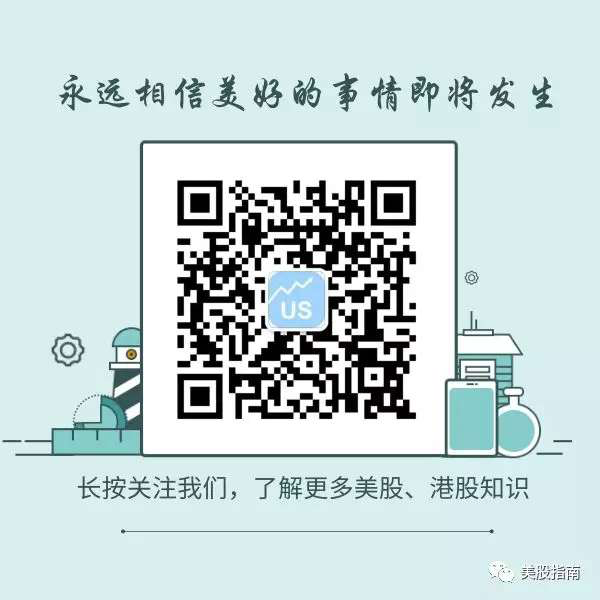 ---
写在最后
---
暂无回复。