Hovnanian Enterprises,Inc。(HOV) 首席执行官 Ara Hovnanian 于 2019年 第三季度业绩 - 收益电话会议记录
Hovnanian Enterprises, Inc. (NYSE:HOV) Q3 2019 Earnings Conference Call September 5, 2019 11:00 AM ET
Hovnanian Enterprises,Inc。(纽约证券交易所代码:[HOV])2019年第3季度收益电话会议2019年9月5日美国东部时间上午11:00
公司参与者
Jeffrey O'Keefe - Vice President, Investor Relations
Ara Hovnanian - President and Chief Executive Officer
Larry Sorsby - Executive Vice President and Chief Financial Officer
Jeffrey O'Keefe - 投资者关系副总裁
Ara Hovnanian - 总裁兼首席执行官
Larry Sorsby - 执行副总裁兼首席财务官
电话会议参与者
Alan Ratner - Zelman & Associates
Megan McGrath - The Buckingham Research Group
Alex Barron - Housing Research Center
Mary Gilbert - Imperial Capital, LLC
James Finnerty - Citigroup Inc
Alan Ratner - Zelman&Associates
Megan McGrath - 白金汉研究小组
Alex Barron - 住房研究中心
Mary Gilbert - Imperial Capital,LLC
詹姆斯芬尼蒂 - 花旗集团
会议主持员
Good morning and thank you for joining us today for the Hovnanian Enterprises Fiscal 2019 Third Quarter Earnings Conference Call. An archive of the webcast will be available after the completion of the call and run for 12 months. This conference is being recorded for rebroadcast and all participants are currently in a listen-only mode.
Management will make some opening remarks about the third quarter results and then open up the line for questions. The Company will also be webcasting a slide presentation along with the opening comments from management. The slides are available on the Investor page of the Company's website at www.khov.com. Those listeners who would like to follow along should log on to the website.
Before we begin, I would like to turn the call over to Jeff O'Keefe, Vice President, Investor Relations. Jeff, please go ahead.
早上好,感谢您今天加入我们的Hovnanian Enterprises 2019财年第三季度收益电话会议。 电话会议结束后将提供网络广播存档,并运行12个月。 正在录制此会议以进行重播,所有与会者目前都处于只听模式。
管理层将就第三季度业绩发表一些开场白,然后开辟问题路线。 公司还将在网络上播放幻灯片演示文稿以及管理层的开场评论。 幻灯片可在公司网站www.khov.com的"投资者"页面上找到。 那些想要跟随的听众应该登录网站。
在我们开始之前,我想把这个电话交给投资者关系副总裁Jeff O'Keefe。 杰夫,请继续。
Jeffrey O'Keefe
杰弗里·奥基夫
Thank you, Giji, and thank you all for participating in this morning's call to review the results for our third quarter, which ended July 31, 2019. All statements in this conference call that are not historical facts should be considered as forward-looking statements within the meaning of the Safe Harbor provisions of the Private Securities Litigation Reform Act of 1995.
Such statements involve known and unknown risks, uncertainties and other factors that may cause actual results, performance or achievements of the Company to be materially different from any future results, performance or achievements expressed or implied by the forward-looking statements. Such forward-looking statements include, but are not limited to, statements related to the Company's goals and expectations with respect to its financial results for future financial periods.
Although we believe that our plans, intentions and expectations reflected in or suggested by such forward-looking statements are reasonable, we can give no assurance that such plans, intentions or expectations will be achieved. By their nature, forward-looking statements speak only as of the date they are made, are not guarantees of future performance or results and are subjects to risks, uncertainties and other assumptions that are difficult to predict or quantify.
Therefore, actual results could differ materially and adversely from those forward-looking statements as a result of a variety of factors. Such risks, uncertainties and other factors are described in detail in the sections entitled Risk Factors in Management's Discussion and Analysis, particularly the portion of MD&A entitled Safe Harbor statement, in our Annual Report on Form 10-K for the fiscal year ended October 31, 2018, and subsequent filings with the Securities and Exchange Commission.
Except as otherwise required by applicable securities laws, we undertake no obligation to publicly update or revise any forward-looking statements, whether as a result of new information, future events, changed circumstances or any other reason.
Joining me today are Ara Hovnanian, Chairman, President and CEO; Larry Sorsby, Executive Vice President and CFO; Brad O'Connor, Vice President, Chief Accounting Officer and Controller; and David Bachstetter, Vice President, Finance, and Treasurer.
I'll now turn the call over to Ara. Ara, go ahead.
感谢Giji,感谢大家参加今天上午的电话会议,审核截至2019年7月31日的第三季度业绩。本次电话会议中所有非历史事实的陈述均应视为前瞻性陈述在1995年"私人证券诉讼改革法案"的安全港条款的含义范围内。
此类陈述涉及已知和未知的风险,不确定性和其他因素,可能导致公司的实际结果,业绩或成就与前瞻性陈述中明示或暗示的任何未来结果,业绩或成就产生重大差异。这些前瞻性陈述包括但不限于与公司未来财务期间财务业绩的目标和预期相关的陈述。
虽然我们认为这些前瞻性陈述中反映或建议的计划,意图和期望是合理的,但我们无法保证将实现此类计划,意图或期望。就其性质而言,前瞻性陈述仅代表其生成日期,不是对未来业绩或结果的保证,并且是风险,不确定性和难以预测或量化的其他假设的主体。
因此,由于各种因素的影响,实际结果可能与这些前瞻性陈述有重大差异。有关风险,不确定因素及其他因素的详情,请参阅截至10月31日止财政年度的10-K表年度报告,题为"安全港声明"的MD&A部分,题为"管理层讨论与分析中的风险因素", 2018年,随后向美国证券交易委员会提交的文件。
除非适用的证券法另有要求,否则我们不承担公开更新或修订任何前瞻性陈述的义务,无论是出于新信息,未来事件,变更情况还是任何其他原因。
今天加入我的是主席,总裁兼首席执行官Ara Hovnanian; Larry Sorsby,执行副总裁兼首席财务官; Brad O'Connor,副总裁,首席会计官和财务总监;和David Bachstetter,副总裁,财务和财务主管。
我现在将电话转到Ara。阿拉,继续吧。
Ara Hovnanian
Ara Hovnanian
Thanks Jeff. I am going to review the results of our third quarter. And as usual, Larry will follow me with more detail. Overall, the quarter was in line with our guidance. Slide 4 shows total revenues in the upper left-hand quadrant. For the first time since 2016, our quarterly consolidated revenues increased year-over-year. This 6% increase was primarily driven by a 4% increase in deliveries and a 2% increase in average sales price. The increase in total revenues as a result of investments we've been making in our land position over the last two years. With our increasing community count, we expect more growth next year.
Moving to the top right, you can see that our gross margin was 18.4% for both the third quarter of 2019 and the third quarter of 2018. While it was flat compared to last year, it was up sequentially from the second quarter of 16.9%. As we said on earlier conference calls this year, we had been more aggressive with the use of incentives particularly on spec homes. However, incentives we offered on specs that were sold and delivered during the third quarter were not quite as high as we previously expected. We currently anticipate our fourth quarter gross margin to be similar to the gross margin we just reported.
In the lower left-hand portion of the slide, you can see that our total SG&A dollars were up from $54 million last year to $59 million in this year's third quarter, as we continue to invest and prepare for growth. Our consolidated community count increased 12% year-over-year, while our SG&A expenses were only up 8%. So our total SG&A per community decreased 3% year-over-year from $439,000 per community in last year's third quarter to $424,000 per community in the third quarter this year. This efficiency in SG&A expenses per community is a precursor of the expected decline in our SG&A ratio when home deliveries begin to occur from our increased numbers of newly open communities next year.
As we start getting a greater number of deliveries from our growing community count, we expect to be able to leverage our costs and get our SG&A ratio back to the more normalized 10% range. In the bottom right hand quadrant of the slide, we show that our interest expense increased slightly from $38 million last year to $41 million in the third quarter of 2019. The first half of the year is typically our most challenging and the final half particularly the fourth quarter and far stronger. This year will be no exception. Our pretax loss for the nine months of 2019 is slightly less than the pretax loss we had a year ago in the same period.
Assuming no adverse changes in current market conditions, we expect the pretax profit for the fourth quarter will be significant and will make us profitable for the full year excluding land related charges or gains or losses from extinguishment of debt. We expect our increased community count will lead to higher levels of home deliveries, revenues and profits during fiscal 2020.
Now let me talk about our sales environment. Our third quarter was very strong from every perspective. On Slide 5, we show that Wholly Owned contract increased 23% year-over-year to 1,515 contracts this year compared to 1,236 contracts a year ago. Slide 6 gives more granular detail with the number of consolidated contracts on a monthly basis. During the third quarter, every month showed an increase of at least 20% compared to the same month last year. The trends accelerated even further in August, the first month of our fourth quarter where our consolidated contracts were up 38%.
谢谢Jeff。我将回顾第三季度的结果。像往常一样,拉里会更详细地关注我。总体而言,该季度符合我们的指导。幻灯片4显示左上象限的总收入。自2016年以来,我们的季度综合收入首次同比增长。这一6%的增长主要得益于交付量增加4%和平均销售价格增长2%。由于我们过去两年在土地上的投资所带来的总收入增加。随着社区数量的增加,我们预计明年会有更多的增长。
向右移动,您可以看到2019年第三季度和2018年第三季度的毛利率均为18.4%。虽然与去年相比持平,但从第二季度开始依次增长16.9% 。正如我们在今年早些时候的电话会议上所说的那样,我们更积极地使用激励措施,特别是在规范房屋方面。然而,我们对第三季度销售和交付的规格提供的激励措施并不像我们之前预期的那么高。我们目前预计第四季度的毛利率与我们刚刚报告的毛利率相似。
在幻灯片的左下角,您可以看到我们的总SG和A美元从去年的5400万美元上升到今年第三季度的5900万美元,因为我们继续投资并为增长做好准备。我们的综合社区数量同比增长12%,而我们的SG&A费用仅增长8%。因此,我们每个社区的总体SG&A同比下降3%,从去年第三季度的每个社区439,000美元减少到今年第三季度每个社区424,000美元。每个社区的SG&A费用的效率是我们的SG&A比率的预期下降的前兆,当明年我们增加的新开放社区数量开始实现送货上门时。
随着我们从不断增长的社区数量开始获得更多的交付量,我们希望能够利用我们的成本并使我们的SG&A比率回到更正常化的10%范围。在幻灯片的右下角,我们显示我们的利息费用从去年的3800万美元略微增加到2019年第三季度的4100万美元。今年上半年通常是我们最具挑战性的,最后一半尤其是第四季度又强得多。今年也不例外。我们在2019年九个月的税前亏损略低于一年前同期的税前亏损。
假设当前市场状况没有出现不利变化,我们预计第四季度的税前利润将很大,并将使我们在全年盈利,不包括土地相关费用或债务清偿损失。我们预计,在2020财年,社区数量的增加将导致更高水平的房屋交付,收入和利润。
现在让我谈谈我们的销售环境。从各个角度来看,我们的第三季度非常强劲。在幻灯片5中,我们显示全资合同今年同比增长23%至1,515份合约,而一年前为1,236份合约。幻灯片6按月提供了更详细的合并数量。在第三季度,每个月比去年同月增长至少20%。 8月份的趋势进一步加速,这是我们第四季度的第一个月,我们的合并合同增长了38%。
On Slide 7, you can see consolidated contracts per community for the third quarter for each of the last five years. We're pleased to report that for the third quarter of 2019, our consolidated net contracts per community were 11 which were 10% higher than last year. Of note, it's only the second time in the past 15 years that the third quarter contracts per community were higher than the second quarter of the same year. I think that speaks to the strength of the housing market this year.
On Slide 8, we show monthly consolidated contracts per community for the past 12- months. The most recent month is in blue and same month a year ago is in grey. 8 of the past 12-months and five of the last six months have been equal to or better than the same month of the prior year. In the month of August, we achieved 3.2 contracts per community up versus 2.6 in August of 2018 and up versus 3.0 in August of 2017.
If you turn to Slide 9, you can see another view of contracts per community with longer-term trends. On the far left-hand side of the slide, we show our annual contracts per community from 1997 to 2002. We averaged 44 contracts per community during this time period, which was neither a boom nor a bust for the housing industry. On the center portion of the slide, you can clearly see the steady growth in contracts for per community for each of the past several years. On the far right hand portion of the slide, we show that net contracts per community for the trailing 12-months ended July of 2019 were 37.4 up compared to 35.9 for the same period a year ago.
As we continue our gradual migration back to normal absorption levels, our SG&A ratio will be enhanced even further.
Turning to Slide 10, our total community count increased 12% to 160 communities at the end of the third quarter compared to 143 communities at the end of the same quarter last year. This growth is a result of investments we've been making again in our land position and should lead to higher levels of revenues and ultimately to higher levels of profitability.
I'll now turn it over to Larry Sorsby, our Executive Vice President and Chief Financial Officer.
在幻灯片7中,您可以看到过去五年中每个社区的第三季度每个社区的合并合同。我们很高兴地报告,在2019年第三季度,我们每个社区的合并净合同为11,比去年高出10%。值得注意的是,这是过去15年来第二次每个社区的第三季度合同高于同年第二季度。我认为这说明了今年房地产市场的实力。
在幻灯片8中,我们显示过去12个月每个社区的每月合并合同。最近一个月是蓝色的,一年前的同月是灰色的。过去12个月中有8个月和过去六个月中有5个等于或优于去年同一个月。在8月份,我们实现了每个社区3.2个合同,而2018年8月为2.6个,而2017年8月为3.0个。
如果您转到幻灯片9,您可以看到每个社区的另一个合同视图,其中包含长期趋势。在幻灯片的最左侧,我们显示了1997年至2002年期间每个社区的年度合同。在这段时间内,我们平均每个社区有44个合同,这既不是房地产行业的繁荣也不是破产。在幻灯片的中心部分,您可以清楚地看到过去几年中每个社区的合同稳定增长。在幻灯片的最右边部分,我们显示截至2019年7月结束的12个月的每个社区的净合约比去年同期的35.9高37.4。
随着我们逐步恢复正常吸收水平,我们的SG&A比率将进一步提升。
转到幻灯片10,与去年同一季度末的143个社区相比,第三季度末我们的社区总数增加了12%,达到160个社区。这种增长是我们在土地上再次进行投资的结果,应该会带来更高的收入水平,最终带来更高的盈利水平。
我现在将其转交给我们的执行副总裁兼首席财务官Larry Sorsby。
Larry Sorsby
Larry Sorsby
Thanks Ara. Let me start by addressing one other trend in our community count. On Slide 11, we show quarterly community counts going back to the second quarter of 2016. That was the first quarter where we saw a significant drop-off in our community count after paying off $320 million in debt. After two recent quarters and sequential increases, our total community count at the end of the third quarter was slightly lower than it was at the end of the second quarter, but as they're already mentioned it's still up 12% year-over-year.
This sequential decline is actually positive news as the improved third quarter sales pace caused us to sell out of communities faster than we anticipated. Given our pipeline of future community openings, we expect our community count to increase in the fourth quarter but as our third sales results just proved, it's always challenging and always challenging statistic to accurately project. I would also like to put into perspective the amount of churn that goes into our community count total.
During the last 12-months, our consolidated community count has increased by 15 communities. We open 78 new communities, closed 60 communities and contributed 3 communities to an unconsolidated joint venture.
Now I want to briefly comment about our unconsolidated joint venture activity. As we stated in prior quarters, we expect our joint venture activity to decline as we sold through some of the JV communities we set up in 201k6 when we needed to raise liquidity. In line with our directional guidance, our unconsolidated joint venture delivers declined 34% in the third quarter. Our income from unconsolidated joint ventures decreased from $11 million in profit in last year's third quarter, compared to $4 million in this year's third quarter. The decline in profit was greater than the decline in deliveries because of the community and geographic mix of the homes we delivered this quarter.
Looking forward, we still expect a decent level of unconsolidated joint venture income during the fourth quarter, but not as much as we had in last year's fourth quarter.
Turning now to Slide 12, on the left portion of the slide you can see that the growth and new orders has led to a 12% growth in consolidated contract backlog. And on the right-hand side of the slide, we show an 11% increase in consolidated contract backlog dollars from $947 million at the end of last year's third quarter to almost $1.1 billion at July 31st, 2019. This is a solid leading indicator of the growth in revenues and profits we expect to occur in the future. I'd like to provide more detail on our continued efforts to grow our community count.
If you now turn to Slide 13, you can see our year supply of total Lots controlled compared to peers. At 6.3 years of total lots control, we are above the median of our peers. This is another leading indicator in the growth and deliveries and revenues we expect will occur in the future.
Turning to Slide 14. As you can see on this slide, our Lots controlled reduce slightly. Today including modest growth assumptions for fiscal 2020, we control 99% of the Lots required to meet our 2020 delivery forecast, and already have control of over 80% of the Lots needed to meet the substantial growth and deliveries we are expecting during fiscal 2021. This is a significantly higher percentage of Lots already under our control than we would typically have this far in advance of 2020 and 2021.
谢谢Ara。让我首先解决社区统计中的另一个趋势。在幻灯片11中,我们显示了可追溯到2016年第二季度的季度社区数量。这是第一季度,我们在支付了3.2亿美元的债务后,我们的社区数量大幅减少。在最近几个季度和连续增长后,我们在第三季度末的总社区数量略低于第二季度末,但正如他们已经提到的那样,它仍然比去年同期增长12% 。
这种连续下降实际上是利好消息,因为第三季度销售增长的改善使我们以超出预期的速度出售社区。鉴于我们未来社区开放的渠道,我们预计我们的社区将在第四季度增加,但由于我们的第三个销售结果刚刚证实,因此准确投影总是具有挑战性且总是具有挑战性的统计数据。我还想深入了解社区计算总量中的流失量。
在过去的12个月中,我们的整合社区数量增加了15个社区。我们开设了78个新社区,关闭了60个社区,并为一个未合并的合资企业贡献了3个社区。
现在我想简要评论一下我们未合并的合资企业活动。正如我们在前几季所述,我们预计我们的合资活动将会下降,因为我们在201k6建立的一些合资企业社区出售时需要提高流动性。根据我们的方向指引,我们的非合并合资公司第三季度下降了34%。我们来自非合并合资企业的收入从去年第三季度的1,100万美元减少,而今年第三季度则为400万美元。由于我们本季度交付的房屋的社区和地理组合,利润下降幅度大于交付量的下降。
展望未来,我们仍然预计第四季度合并后的合并收入水平不错,但不如去年第四季度那么多。
现在转到幻灯片12,在幻灯片的左侧部分,您可以看到增长和新订单导致合并合同积压增长12%。在幻灯片的右侧,我们显示合并合同积压美元从去年第三季度末的9.47亿美元增加到2019年7月31日的近11亿美元,增长了11%。这是一个坚实的领先指标我们预计未来会发生的收入和利润增长。我想提供更多有关我们不断努力发展社区数量的详细信息。
如果您现在转到幻灯片13,您可以看到我们的年度总供应量与同行相比有所控制。在总批次控制的6。3年中,我们高于同行的中位数。这是我们预计未来发展的增长和交付以及收入的另一个领先指标。
转到幻灯片14.正如您在此幻灯片上看到的那样,我们的Lots控制略有减少。今天包括2020财年的适度增长假设,我们控制了满足2020年交付预测所需的99%的批量,并且已经控制了满足2021财年预期的大幅增长和交付所需的超过80%的批次。这比我们控制下的Lots的比例要高得多,这比我们在2020年和2021年之前的这一目标要高得多。
We are aware of the housing market choppiness that the industry saw in the last half of calendar 2018, as well as the recent chatter regarding the potential for an economic recession. We remain disciplined to our underwriting standards of using current home sales price, sales pace and construction cost when controlling and/or purchasing new land parcels. Specifically, we look at recent home sales prices, net of incentives of our competitors and determining the correct current pricing. Similarly, we look at our competitors' most recent 13-week sales pace and seasonally adjust them for the full year.
We're not going to stretch for land acquisitions. Our teams throughout the country continue to look for new land and when we find the right opportunities we will seek to control those Lots. We're pleased with the quality of our recent land acquisitions that we've made. we will continue to utilize options when available as we feel they mitigate risk and provide us with a built in market hedge.
On Slide 15, compared to our peers, you can see that we have the third highest percent of land controlled via options. We continue to use land options as much as possible in order to achieve high inventory returns, enhance our returns on capital and reduce land risk.
Turning to Slide 16. We show our mothballed Lots broken out by geographic segments. In total, we have 2,590 mothballed Lots within 14 communities as of July 31st, 2019. The book value at the end of the quarter for these remaining mothballed Lots was only $14 million net of an impairment balance of $147 million. We are carrying these mothballed Lots at about 9% of the original value and believed further write downs on these Lots are unlikely. A little more than of the 1,300 mothballed Lots or about half the total are in a single community in Northern California that we are currently redesigning and re-entitling to maximize its value in today's market.
This community is located in the Sacramento Valley, a market which continues to post solid performance for us and we continue to expect this community will also be very successful once we get it open. We hope to unmothballed and then begin developing this large community as early as next year.
Looking at all of our consolidated communities in the aggregate including mothballed communities and the $180 million of inventory not owned, we have an inventory book value of $1.4 billion net of $219 million of impairments.
Turning now to Slide 17, compared to our peers you see that we have the second highest inventory turnover rate over the trailing 12- months. Although, we lag NVR industry-leading turnover number, our turns are 25% higher than the next highest peer below us. High inventory turns are key component of our overall strategy. Another area for discussion is related to our deferred tax assets. Our deferred tax asset is very significant and because it is fully reserved for by evaluation allowance not currently reflected on our balance sheet. We've taken numerous steps to protect this asset.
我们意识到该行业在2018年下半年的房地产市场波动,以及近期有关经济衰退可能性的喋喋不休。在控制和/或购买新地块时,我们对使用当前房屋销售价格,销售步伐和建筑成本的承保标准保持纪律。具体而言,我们会考虑最近的房屋销售价格,扣除竞争对手的激励措施并确定当前正确的定价。同样,我们会看看竞争对手最近13周的销售速度,并在全年进行季节性调整。
我们不打算继续收购土地。我们在全国各地的团队继续寻找新的土地,当我们找到合适的机会时,我们将寻求控制那些地段。我们对我们最近进行的土地收购的质量感到满意。我们将继续利用期权,因为我们认为它们可以降低风险并为我们提供内置的市场对冲。
在幻灯片15中,与我们的同行相比,您可以看到我们拥有通过期权控制的土地的第三高百分比。我们继续尽可能多地使用土地选择,以实现高库存回报,提高资本回报率并降低土地风险。
转向幻灯片16.我们展示了按地理区域划分的已封存的地块。截至2019年7月31日,我们总共在14个社区内拥有2,590个封闭地块。这些剩余封存地块的季末账面价值仅为1,400万美元,减值额为1.47亿美元。我们以原价值的9%左右进行这些封存的批次,并认为这些批次的进一步减记不太可能。在加利福尼亚州北部的一个社区中,我们目前正在重新设计和重新获得最大化其在当今市场中的价值,而在1,300多个地块或约一半的总数中,我们正在重新设计。
这个社区位于萨克拉门托山谷,这个市场继续为我们提供稳固的表现,我们继续期待这个社区一旦开放就会非常成功。我们希望能够解决这个问题,然后在明年开始开发这个大型社区。
综观我们所有的综合社区,包括封存社区和1.8亿美元的非拥有库存,我们的库存账面价值为14亿美元,净损失为2.19亿美元。
现在转到幻灯片17,与我们的同行相比,您看到我们在过去的12个月中拥有第二高的库存周转率。虽然我们的NVR行业领先的营业额数字落后于我们,但我们的转折率比我们下一个最高的同行高出25%。高库存周转率是我们整体战略的关键组成部分。另一个讨论领域与我们的递延税项资产有关。我们的递延税项资产非常重要,因为它完全保留在目前未在我们的资产负债表上反映的评估备抵。我们采取了许多措施来保护这项资产。
As of July 31st, 2019, our deferred tax assets in the aggregate were $645 million. We will not have to pay federal cash income taxes on approximately $2.1 billion of future pretax earnings.
On Slide 18, we show that we ended the third quarter with the shareholders deficit of $493 million. If you add back our valuation allowance as we've done on this slide then our shareholders' equity would be a positive $152 million.
Now let me comment on our current liquidity position. During the third quarter, we spent $147 million on land and land development. As seen on slide 19, we ended the third quarter with liquidity of $225 million which is within our targeted liquidity range of between $170 million and $245 million.
On Slide 20, we show our maturity profile as it looked at July 31st, 2019. The first of our larger maturities occurs in November of 2021. We continue to analyze and evaluate our capital structure and explore transactions to simplify our capital structure. Historically, we've been successful in refinancing our debt and we remain confident we will be able to do so in the future as well.
We look forward to reporting strong fourth quarter results in December, on our December call. That concludes our formal remarks. And we're happy to open up for questions.
截至2019年7月31日,我们的递延税项资产总额为6.45亿美元。我们不必为未来的税前收益约21亿美元支付联邦现金所得税。
在幻灯片18中,我们显示第三季度结束时股东赤字为4.93亿美元。如果你像我们在这张幻灯片上所做的那样加上我们的估值补贴,那么我们的股东权益将是1.52亿美元。
现在让我评论一下我们目前的流动性状况。在第三季度,我们花费了1.47亿美元用于土地和土地开发。如幻灯片19所示,我们在第三季度结束时的流动性为2.25亿美元,这在我们的目标流动性范围内,在1.7亿美元到2.45亿美元之间。
在幻灯片20中,我们显示了2019年7月31日的成熟度。我们的第一个较大期限发生在2021年11月。我们继续分析和评估我们的资本结构并探索交易以简化我们的资本结构。从历史上看,我们已经成功地为我们的债务再融资,我们仍然相信我们将来也能够这样做。
我们期待在12月的电话会议上报告12月强劲的第四季度业绩。这就是我们的正式发言。我们很乐意提出问题。
问答环节
[Operator Instructions]
Our first questions from Alan Ratner from Zelman & Associates. Your line is now open.
[操作说明]
我们来自Zelman&Associates的Alan Ratner的第一个问题。 你的生产线现已开放。
AlanRatner
****AlanRatner
Hey, guys. Good morning, nice job in the quarter. So obviously the order number is very strong and the margin improvement was great to see. Ara, I think he mentioned seeing I guess fewer incentives and maybe you were anticipating coming into the quarter. And obviously the order number supports that. Can you just talk a little bit about actual pricing power that you see in the market today, if any? I mean are there any markets or price points where you actually have an ability to raise prices and then maybe just compare or contrast that to what you're seeing on the cost side in terms of inflation. Thank you.
大家好。 早上好,这个季度工作很好。 所以很明显订单数量非常强劲,而且利润率的提升非常值得一看。 Ara,我认为他提到看到我猜的激励更少,也许你预计会进入这个季度。 很明显,订单号支持这一点。 您能否谈谈您今天在市场上看到的实际定价能力,如果有的话? 我的意思是,你有没有任何市场或价格点,你实际上有能力提高价格,然后可能只是比较或对比你在通货膨胀方面的成本方面。 谢谢。
AraHovnanian
****AraHovnanian
Sure, Alan. As always, it's very situational. It's not even geographically specific. It's always dependent on what the new communities' open, what competitors are doing et cetera. But we've been able to raise prices, net prices net of incentives or concessions in many communities. I don't remember the exact number, but it's a large number of our communities around the country. At the same time in other places, we've had to do some net decreases just depends on the competitive positioning. I can't really say that there's a trend that comes to mind regarding product type or price point in regard to price increases or decreases. It just depends on-- they are very local situation. But overall, we've been pleased. The cost side pressure has been less of the top line story than it was over the last few years. So just made for a good scenario for gross margins.
当然,艾伦。 一如既往,这是非常情境化的。 它甚至不是地理上特定的。 它始终取决于新社区的开放性,竞争对手正在做什么等等。 但我们已经能够提高价格,净价格与许多社区的激励措施或让步相关。 我不记得确切的数字,但这是全国各地的大量社区。 与其他地方同时,我们不得不做一些净减少只取决于竞争定位。 我不能说在价格上涨或下跌方面有关于产品类型或价格点的想法。 它只取决于 - 他们是非常本地的情况。 但总的来说,我们很高兴。 与过去几年相比,成本方面的压力一直低于顶线。 因此,只为毛利率制定了良好的方案。
AlanRatner
****AlanRatner
Got it. That's good to hear. Second question just on the liquidity on your slide 20. I believe your --the revolver which currently is untapped, I think the availability, I guess, expires in a couple of months. So is the assumption that you're going to borrow the full 125 on that before December and that'll flip to a term loan or is that so being contemplated?
得到它了。 听起来还不错。 关于你的幻灯片上的流动性的第二个问题20.我相信你的 - 现在尚未开发的左轮手枪,我认为可用性,我猜,在几个月内到期。 假设您将在12月之前借入全部125,那将转为定期贷款或是否正在考虑?...
LarrySorsby
****LarrySorsby
Yes. I would say still being contemplated. Our preference would be to find a replacement for the revolver. We don't have that in place at this point in time. If we're not able to have that in place by the time it converts to a term loan, we would fully draw the money.
是。 我会说还在考虑中。 我们倾向于找到左轮手枪的替代品。 我们目前还没有这样做。 如果我们在转换为定期贷款时无法实现这一目标,我们将全额提取资金。
会议主持员
Thank you and our next question is from Megan McGrath from Buckingham Research. Your line is now open.
谢谢,我们的下一个问题来自Buckingham Research的Megan McGrath。 你的生产线现已开放。
MeganMcGrath
****MeganMcGrath
Good morning. I wanted to ask a little bit about how to think about your ability to sort of close on this very strong order growth. They are in the past have been a fair number of headwinds in terms of labor and construction. Would it be fair to assume that maybe the backlog conversion comes down a little bit as we move forward into 2020 or do you think that you could sort of deliver on strong double-digit closings growth.
早上好。 我想问一下如何考虑你对这种强劲订单增长的关注能力。 它们过去在劳动力和建筑方面存在相当多的逆风。 可以公平地假设,随着我们向前推进到2020年,积压转换可能会有所下降,或者您认为可以实现强劲的两位数收盘增长。
AraHovnanian
****AraHovnanian
We're very comfortable that we're going to have a very strong delivery number in the fourth quarter. And we obviously, we are already into the first month of the fourth quarter, we end October, so we're well along.
我们很高兴我们将在第四季度拥有非常强大的交付数量。 显然,我们已进入第四季度的第一个月,我们将于10月结束,所以我们一直都很顺利。
LarrySorsby
****LarrySorsby
Yes. I mean not all of the growth in deliveries that occurred in the third quarter is going to close in the fourth quarter. But as we've been saying for multiple quarters in a row, first, we were trying to increase our land position that would lead to increase community count which we've seen. On top of that increased community count, we're now seeing pace actually grow at a faster rate than we had anticipated. All of that positions us not only for increased strong deliveries in the fourth quarter, which typically occurs but also increased deliveries in the next year as well.
是。 我的意思是并非所有第三季度交付的增长都将在第四季度完成。 但正如我们连续多个季度所说,首先,我们试图增加我们的土地位置,这将导致我们已经看到的社区数量增加。 除了增加的社区数量之外,我们现在看到的速度实际上比我们预期的更快。 所有这些都使我们不仅在第四季度增加了强劲的交付量,这通常会在明年发生,但也会在明年增加交付量。
MeganMcGrath
****MeganMcGrath
Yes. You didn't know if there are any structural issues that might start obtain that growth in your -- and the pay side might be.
是。 你不知道是否有任何结构性问题可能会开始在你的 - 和薪酬方面 - 获得增长。
AraHovnanian
****AraHovnanian
The labor situation has been under control, I'd say generally speaking around the country.
一般来说,劳动力状况已经得到控制。
LarrySorsby
****LarrySorsby
Yes. We're not too impacted by the hurricane that's out there, but weather can always have an impact. But I don't expect that our operations are going to be too adversely impacted by the current hurricane.
是。 我们不会受到那里的飓风的影响,但天气总会产生影响。 但我不认为我们的业务会受到当前飓风的太大不利影响。
MeganMcGrath
****MeganMcGrath
Great and then could you just give a little bit of color, you talked about not seeing too many differences on the incentive side in terms of product type or price point. Geographically, given the high community count growth sometimes it's hard to get a sense on that absorption pace. So any commentary on healthier or not as healthy market across the country would be helpful.
很好,然后你可以给出一点颜色,你谈到在产品类型或价格点方面没有看到激励方面的太多差异。 从地理位置来看,考虑到社区数量的增长,有时很难了解这种吸收速度。 因此,对全国更健康或更健康的市场进行评论会有所帮助。
AraHovnanian
****AraHovnanian
I'd say one of our stronger markets continues to be Northern California in the Sacramento area. But we have a lot of strong markets. Delaware has been good; Houston is surprisingly good considering some of the external factors there. Arizona has been strong. So we've seen some very good markets all around. I can't say there has been a particular market that stands out in terms of price increases or decreases.
我说我们的一个更强大的市场仍然是萨克拉门托地区的北加州。 但我们有很多强大的市场。 特拉华州一直很好; 考虑到那里的一些外部因素,休斯顿出奇的好。 亚利桑那州一直很强大 所以我们已经看到了一些非常好的市场。 我不能说有一个特定的市场在价格上涨或下跌方面脱颖而出。
会议主持员
And our next question is from Alex Barron from Housing Research Center. Your line is now open.
我们的下一个问题来自住房研究中心的Alex Barron。 你的生产线现已开放。
AlexBarron
****AlexBarron
Yes. Thank you and a nice job on the order growth. I wanted to ask about your products price points mix. Is that something that is changing in any way or you guys --can you comment on your land purchases, recent land purchases? How those might be similar or different versus what you've been buying in the last couple years as we look forward?
是。 谢谢你,订单增长很好。 我想问一下你的产品价格点组合。 这有什么东西在改变,或者你们 - 你们对你的土地购买,最近的土地购买有何评论? 在我们向前看的过程中,这几年与您过去几年所购买的相似或不同?
AraHovnanian
****AraHovnanian
Have been slowly migrating to more of the very low priced entry-level housing. We refer to it as our aspire line, but generally chubby and maybe a slight increase in our active adult as well. Those are strategic shifts, we've been planning and we're executing on. But none of them are size maker in terms of the change. But directionally see more of our mix be this very affordable entry level. And a little bit more of our active adult in the plans for land acquisition.
一直在慢慢迁移到更低价的入门级住房。 我们将它称为我们的向往线,但通常是胖乎乎的,也许我们活跃的成年人也略有增加。 这些是战略转变,我们一直在计划,我们正在执行。 但就变化而言,它们都不是规模制造者。 但定向地看到更多我们的组合是这个非常实惠的入门级。 还有更多我们活跃的成年人参与土地征用计划。
AlexBarron
****AlexBarron
Okay, great. So some other builders have been, I guess, a little more aggressive in that side. Is there any reason why you guys are sounds like slightly instead of a little bit more like, is there any hesitation or some concern you're seeing?
好,太棒了。 因此,我认为其他一些建筑商在这方面更具侵略性。 有什么理由说你们这些人听起来有点像而不是一点点,你有什么犹豫或者有些担忧吗?
AraHovnanian
****AraHovnanian
No. No. It's just a matter of where we see the opportunities. But I mean we've always been a large first time home buying builder. I'd say close to a third of our business has historically been for first-time homebuyer product. In some markets that are expensive that first-time product might be a townhouse. In other markets, it's a single-family detached house. But this new trend of being ultra affordable and really stripping down some of the finishes has been surprisingly strong and it's just a general direction we're migrating through, perhaps more conservatively than some of our peers.
不,不,这只是我们看到机会的问题。 但我的意思是我们一直是一个大型的首次购房建筑商。 我说我们近三分之一的业务历来是首次购房者产品。 在一些昂贵的市场,首次产品可能是联排别墅。 在其他市场,它是一个独立的独立式住宅。 但是这种超级实惠并且真正剥离一些完成的新趋势令人惊讶地强大,这只是我们正在迁移的一个大方向,可能比我们的一些同行更为保守。
AlexBarron
****AlexBarron
Got it. And the other thing was in terms of the incentives. I think you mentioned they weren't as high as you were initially expecting. What are the trends you're seeing in term of the incentives in recent order months versus [Indiscernible] year?
得到它了。 而另一件事就是激励措施。 我想你提到它们没有你最初期待的那么高。 在最近的订单月份与[Indiscernible]年度相比,您所看到的趋势是什么?
AraHovnanian
****AraHovnanian
I would say we haven't seen much change recently. And based on that, as we mentioned earlier, we expect gross margins to be similar next quarter as they are in quarter we just reported.
我想说我们最近没有看到太多变化。 基于此,正如我们之前提到的,我们预计下个季度的毛利率与我们刚刚报道的季度相似。
LarrySorsby
****LarrySorsby
I mean there are still incentives out there, Alex, it is just that typically in the quarter we might have some started unsold homes that we are selling that we had anticipated higher incentives than we actually ended up having to do. But I wouldn't say there was a significant change in the incentives that were out there in general.
我的意思是那里还有激励措施,亚历克斯,只是通常在本季度我们可能会有一些我们正在销售的未售出房屋,我们预计会有更高的激励措施,而不是我们最终必须做的事情。 但我不会说一般的激励措施发生了重大变化。
AlexBarron
****AlexBarron
Okay. And Larry in terms of your ability to start monetizing the DTA, how many years do you guys have to do that?
好的。 而Larry就你开始将DTA货币化的能力而言,你们需要多少年才能做到这一点?
AraHovnanian
****AraHovnanian
It's a 20 years from each year that you have a net operating loss. When does operating losses actually occur on tax basis, so we have still into the teens numbers of years? We have a long time on the federal side.
从每年开始,您有20年的净经营亏损。 经营亏损何时实际上是以税收为基础发生的,那么我们还有几十年的年龄? 我们在联邦方面有很长一段时间。
会议主持员
Our next question is from Mary Gilbert from Imperial Capital. Your line is now open.
我们的下一个问题来自Imperial Capital的Mary Gilbert。 你的生产线现已开放。
MaryGilbert
****MaryGilbert
Yes. I just wanted to clarify, so it sounds like in the fourth quarter with gross margin being flat sequentially, it sounds like is what you're saying and you've got generally better pricing net-net, we should see a year-over-year improvement in EBITDA. It sounded like that's what you were saying in your prepared remarks. I wanted to confirm that number, number one. Number two, when do we start to see the inflection point in the collateral coverage? It sequentially dropped again looking at the secured on, so I wondered when we would start to see that improve. Thank you.
是。 我只是想澄清一下,所以听起来好像在第四季度毛利率连续不变,这听起来就像你说的那样,而且你的网价定价通常更好,我们应该看到一年多了 - EBITDA年度改善。 这听起来就像你在准备好的评论中所说的那样。 我想确认这个数字,排名第一。 第二,我们什么时候开始看到抵押品保险的拐点? 它再次顺序掉落,看着安全的,所以我想知道什么时候我们会开始看到改善。 谢谢。
LarrySorsby
****LarrySorsby
Okay. So first comment is we didn't make any comment regarding a projection of EBITDA, so you can draw your own conclusion on that. Well, all we're saying is that gross margins are going to be relatively flat sequentially. But we made no comment with regard to expectations on EBITDA.
好的。 因此,首先评论我们没有对EBITDA的预测做出任何评论,因此您可以就此得出自己的结论。 好吧,我们所说的只是毛利率会相对持平。 但我们对EBITDA的预期没有发表评论。
AraHovnanian
****AraHovnanian
We did regarding pretax and we said it's going to be extremely strong and should make the full year profitable.
我们对税前做了很多,我们说它会非常强大,应该让全年盈利。
LarrySorsby
****LarrySorsby
And with respect to the collateral coverage issue and what we refer to as the old group, it did decline sequentially once again, as we discussed on prior quarterly conference calls, the reason for it declining whereas the new group actually improved slightly is that there's more leverage; there's more debt leverage on the old group than the new group, and the interest rates are higher on the old group debt than they are on the new group debt. That's what's been causing it. When it reverses will be when we're making higher levels of profitability, which we're striving to do as these community, increasing community counts start seeing deliveries over time. We do believe that we will stabilize and then start to improve that collateral coverage ratio.
关于抵押品保险问题以及我们称之为旧集团的情况,它确实再次下降,正如我们在之前的季度电话会议上讨论的那样,它下降的原因,而新集团实际上略有改善的原因是,还有更多杠杆作用; 旧集团的债务杠杆比新集团更多,旧集团债务的利率高于新集团债务。 这就是导致它的原因。 如果我们正在努力实现更高的盈利水平,那么当它们正在努力实现这些社区时,随着时间的推移不断增加的社区数量开始出现。 我们相信我们会稳定下来,然后开始提高抵押品覆盖率。
MaryGilbert
****MaryGilbert
Is that more like a fiscal 2020 or latter part of fiscal 2020 or more into fiscal 2021 where we start to see that inflection?
这更像是2020财政年度或2020财政年度后期到2021财年,我们开始看到这种变化?
LarrySorsby
****LarrySorsby
I'm not so sure that we've made a public projection on, but I think directionally you're correct. It's not going to be next quarter. So latter 2020 and into 2021 is probably a good guess as any in the future.
我不太确定我们已经进行过公开投影,但我认为你是正确的。 它不会是下个季度。 因此,2020年后期和2021年可能是一个很好的猜测。
MaryGilbert
****MaryGilbert
Okay. But you feel really good about your liquidity and you are currently discussing with your lenders for new facility.
好的。 但是你对流动性感到非常满意,而且你正在与你的贷方讨论新设施。
AraHovnanian
****AraHovnanian
So we do feel very good about our liquidity. And we --
因此,我们对流动性感到非常满意。 和我们 -
LarrySorsby
****LarrySorsby
Constantly are looking at the market in terms of opportunities on the capital structure front. I don't have any specific discussions to comment on. But we constantly are receiving ideas that we look at.
不断在资本结构方面看待市场。 我没有任何具体的讨论要评论。 但我们不断收到我们所关注的想法。
AraHovnanian
****AraHovnanian
We talked about the revolver; it automatically turns to a term loan, so really doesn't affect liquidity. We prefer a revolver versus a term loan, but it really doesn't have an effect on liquidity.
我们谈到了左轮手枪; 它会自动转为定期贷款,因此实际上不会影响流动性。 我们更喜欢左轮手枪而不是定期贷款,但它确实对流动性没有影响。
会议主持员
Our next question is from James Finnerty from Citigroup. Your line is now open.
我们的下一个问题来自花旗集团的James Finnerty。 你的生产线现已开放。
JamesFinnerty
****JamesFinnerty
Hi, congratulations on a solid quarter. I had a question on your potential lots options at 60%. How high do you think you can get that in the future? Is there a target for that?
嗨,祝贺一个坚实的季度。 我有60%的潜在批量选择问题。 您认为未来可以达到多高? 有目标吗?
LarrySorsby
****LarrySorsby
100% would be nice. NVR has the magic formula to do that. Historically, we've been as high as 75%. So I think we can edge somewhat higher. It's not the easiest thing in the world to do. But we motivate our divisions; bonuses are based on return on invested capital. So they try to be creative on ways to control land via option vis-à-vis just buy it all cash. So we've got everybody kind of aligned towards enhancing our returns on invested capital.
And I think we have upside to the 60%. I can't give you a specific number other than historically, we've been probably as high as 75%.
100%会很好。 NVR有神奇的公式来做到这一点。 从历史上看,我们已经高达75%。 所以我认为我们可以更高一些。 这不是世界上最容易做到的事情。 但我们激励我们的分歧; 奖金基于投资资本回报率。 因此,他们试图通过选项创造有关控制土地的方法,而不仅仅是购买所有现金。 因此,我们让每个人都有一致意识到提高我们的投资回报率。
而且我认为我们有60%的上行空间。 除了历史,我不能给你一个特定的数字,我们可能高达75%。
JamesFinnerty
****JamesFinnerty
Great. Thank you. And in terms of the coverage ratio that you referred on the last call, referred to the last question. What level do you think this bottom is at in terms of debt versus the collateral?
大。 谢谢。 就您在上次通话中提到的覆盖率而言,请参考最后一个问题。 在债务与抵押品方面,您认为这个底线的水平是多少?
LarrySorsby
****LarrySorsby
I don't really have a response. We've never publicly commented on that. I don't think it's something we've actually projected. So I don't have a number in mind.
我真的没有回应。 我们从未公开评论过这一点。 我不认为这是我们实际预测的内容。 所以我没有记住一个数字。
JamesFinnerty
****JamesFinnerty
Okay. I just thought last quarter you had talked about it sort of stabilizing in the coming quarters. Has that changed your view, I thought that's what you've said today.
好的。 我只是觉得上个季度你曾谈到它在未来几个季度会有所稳定。 这改变了你的观点,我认为这就是你今天所说的。
LarrySorsby
****LarrySorsby
I don't think we ever made that comment.
End of Q&A
我认为我们没有发表过这样的评论。
问答结束
会议主持员
Thank you. At this time, I'm showing no further questions. I would like to turn the call back over to Ara for closing remarks.
谢谢。 这时,我没有再问任何问题了。 我想把这个电话转回Ara,以便结束发言。
Ara Hovnanian
Ara Hovnanian
Thank you very much. We're obviously pleased with the sales results in particular and the community count growth. And we'll look forward to reporting solid fourth quarter. Thank you.
非常感谢你。 我们显然对销售业绩和社区数量的增长感到满意。 我们期待第四季度报告稳固。 谢谢。
会议主持员
This concludes our conference call for today. Thank you all for participating. And have a nice day. All parties may now disconnect.
今天的电话会议结束了。 谢谢大家的参与。 祝你有愉快的一天。 各方现在可以断开连接。
相关问题
互联网券商的港股、美股开户教程
如果您对美股 或者 港股也感兴趣, 或者想要了解如何开户, 可以加我wechat: xiaobei006006, 同时也可以拉您进美股交流群哦。
最后的最后 祝大家都有一个美好的投资生活哦。
大家也可以关注【美股指南】公众号, 即可获得《小白投资美股指南(雪球「岛」系列)》电子书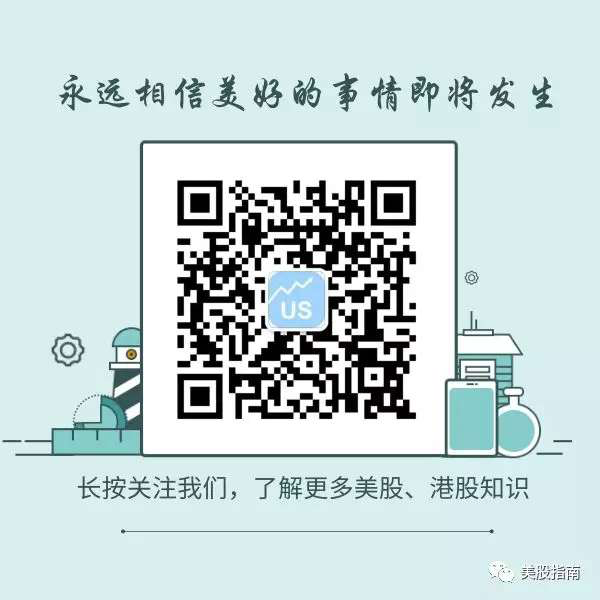 ---
写在最后
---
暂无回复。