Quanex Building Products Corporation (NX) 首席执行官 Bill Griffiths 在 2019年 第三季度业绩 - 收益电话会议记录
Quanex Building Products Corporation (NYSE:NX) Q3 2019 Results Conference Call September 6, 2019 11:00 AM ET
Quanex Building Products Corporation(纽约证券交易所代码:[NX])2019年第3季度业绩电话会议2019年9月6日上午11:00...
公司参与者
Scott Zuehlke - VP, IR and Treasurer and Interim CFO
Bill Griffiths - Chairman, President and CEO
George Wilson - COO
Scott Zuehlke - 红外与财务副总裁兼临时首席财务官
Bill Griffiths - 董事长,总裁兼首席执行官
乔治威尔逊 - 首席运营官
电话会议参与者
Pete Lukas - CJS Securities
Steven Ramsey - Thompson Research Group
Julio Romero - Sidoti
Ken Zener - KeyBanc
Reuben Garner - Seaport Global Securities
皮特卢卡斯 - CJS证券
史蒂文拉姆齐 - 汤普森研究小组
胡里奥罗梅罗 - 西多提
Ken Zener - KeyBanc
鲁本加纳 - 海港全球证券...
会议主持员
Good day, ladies and gentlemen, and welcome to the Third Quarter 2019 Quanex Building Products Corporation Earnings Conference Call. At this time, all participants are in a listen-only mode. Later, we will conduct a question-and-answer session, and instructions will follow at that time. [Operator Instructions] As a reminder, this conference call is being recorded.
I would now like to introduce your host for today's conference, Mr. Scott Zuehlke, VP, Investor Relations and Treasurer and interim CFO. Sir, you may begin.
美好的一天,女士们,先生们,欢迎参加2019年第三季度Quanex建筑产品公司收益电话会议。 此时,所有参与者都处于只听模式。 稍后,我们将进行问答环节,届时将会有说明。 [操作员说明]提醒一下,正在录制此电话会议。
我现在想介绍一下今天会议的主持人,Scott Zuehlke先生,投资者关系副总裁兼财务主管和临时首席财务官。 先生,你可以开始吧。
Scott Zuehlke
Scott Zuehlke...
Thanks for joining the call this morning. On the call with me today is Bill Griffiths, our Chairman, President and Chief Executive Officer; and George Wilson, our Chief Operating Officer.
This conference call will contain forward-looking statements and some discussion of non-GAAP measures. Forward-looking statements and guidance discussed on this call and in our earnings release are based on current expectations. Actual results or events may differ materially from such statements and guidance, and Quanex undertakes no obligation to update or revise any forward-looking statement to reflect new information or events. For a more detailed description of our forward-looking statement disclaimer and a reconciliation of non-GAAP measure to the most directly comparable GAAP measures, please see our earnings release issued yesterday and posted to our website.
I'll now discuss the financial results. We generated net sales of $238.5 million during the three months ended July 31, 2019 compared to $239.8 million for the three months ended July 31, 2018. The decrease was primarily attributable to a weaker demand environment, mainly in our North American Cabinet Components segment, and inclement weather in the U.S. However, our European and North American Fenestration segments continued to generate net sales growth above that of their respective markets, largely due to price increases related to raw material inflation recovery.
We reported net income of $11.8 million or $0.36 per diluted share for the third quarter of 2019 compared to net income of $10.8 million or $0.31 per diluted share during the same period of 2018. On an adjusted basis, net income increased by 18% to $13.7 million, or $0.41 per diluted share during the third quarter of 2019 compared to $11.6 million or $0.33 per diluted share during third quarter of 2018. The adjustments being made to EPS are for restructuring charges, certain executive severance charges, non-cash asset impairment charges, foreign currency transaction impacts, transaction and advisory fees, and adjustments related to the Tax Cuts and Jobs Act.
On an adjusted basis, EBITDA for the quarter increased by 8% to $32.8 million compared to $30.5 million in the third quarter of last year. The year-over-year increase in adjusted earnings was largely due to the successful implementation of pricing initiatives combined with operational efficiency gains.
Moving on to cash flow and the balance sheet. Cash provided by operating activities was $29.9 million for the three months ended July 31, 2019 compared to cash provided by operating activities of $26.8 million for the three months ended July 31, 2018. Free cash flow generation was strong during the quarter. As such, we generated free cash flow of $25.9 million in the third quarter of 2019 compared to the $21 million we generated during the same period of 2018. This allowed us to repay $32.5 million in bank debt during the quarter and repurchase approximately $1.6 million of common stock.
谢谢你今天早上加入了这个电话。今天与我同意的是Bill Griffiths,我们的董事长,总裁兼首席执行官;我们的首席运营官乔治威尔逊。
本次电话会议将包含前瞻性陈述和非GAAP措施的一些讨论。本次电话会议和我们的财报发布中讨论的前瞻性陈述和指导均基于当前的预期。实际结果或事件可能与此类声明和指南存在重大差异,Quanex不承担更新或修订任何前瞻性声明以反映新信息或事件的义务。有关我们的前瞻性声明免责声明以及非GAAP指标与最直接可比的GAAP指标的对账的更详细说明,请参阅我们昨天发布的收益发布并发布到我们的网站。
我现在讨论财务结果。截至2019年7月31日止三个月,我们的净销售额为2.38亿美元,截至2018年7月31日止三个月的净销售额为2.398亿美元。减少的主要原因是需求环境较弱,主要是在我们的北美橱柜部件部门,美国的恶劣天气然而,我们的欧洲和北美开窗板块继续产生高于其各自市场的净销售增长,这主要是由于与原材料通胀复苏相关的价格上涨。
我们报告2019年第三季度净收入为1,180万美元或每股摊薄收益0.36美元,而2018年同期净收入为1,080万美元或每股摊薄收益0.31美元。经调整后,净收入增加18%至13.7美元在2019年第三季度,每股摊薄收益为0.01百万美元,相比于2018年第三季度的1160万美元或每股摊薄收益0.33美元。对每股收益的调整是针对重组费用,某些行政遣散费,非现金资产减值费用,外汇交易影响,交易和咨询费用以及与"减税和就业法"相关的调整。
经调整后,本季度的EBITDA增长了8%,达到3280万美元,而去年第三季度为3050万美元。调整后收益的同比增长主要是由于定价举措的成功实施以及运营效率的提高。
继续现金流和资产负债表。截至2019年7月31日止三个月,经营活动提供的现金为2990万美元,而截至2018年7月31日止三个月的经营活动现金为2680万美元。本季度自由现金流量增长强劲。因此,我们在2019年第三季度产生了2590万美元的自由现金流量,相比之下我们在2018年同期产生的2100万美元。这使我们在本季度偿还了3250万美元的银行债务,并回购了大约160万美元的资金。普通股。
As of July 31, 2019, we had approximately $21.6 million remained under our existing share repurchase program. Our leverage ratio of net debt-to-adjusted EBITDA decreased to 2 times. As a result of this decrease, the applicable margin we will pay on our outstanding revolver balance decreased by 25 basis points, which means the interest rate, we are now paying is LIBOR plus a margin of a 150 basis points. The next 25 basis-point step-down in margin would be when our leverage ratio is less than or equal to 1.5 times.
I'll now turn the call over to George to provide his prepared remarks on operational performance.
截至2019年7月31日,我们现有的股票回购计划仍有约2160万美元。 我们的净债务与调整后EBITDA的杠杆比率下降至2倍。 由于这一减少,我们将支付的未偿还左轮手枪余额的适用保证金减少了25个基点,这意味着我们现在支付的利率为LIBOR加上150个基点的保证金。 如果我们的杠杆比率小于或等于1.5倍,那么下一个25个基点的降息幅度就会下降。
我现在将电话转交给乔治,提供他准备好的关于运营绩效的评论。...
George Wilson
乔治威尔逊...
Thanks, Scott.
Despite softer-than-expected revenues, we achieved another quarter of strong operational performance, which resulted in consolidated margin expansion of approximately 100 basis points versus prior year third quarter. Our European Fenestration segment, again led the way with revenue growth of 9.3% for the quarter, excluding foreign exchange impact, and we realized margin expansion of approximately 180 basis points.
Results for the segment continue to be driven by above-market growth, price increases implemented late last year and improvements in silicone cost for our spacer products. Sales in both of our North American segments continue to face headwinds. Despite the weaker demand, our North American Fenestration segment still outperformed the market with revenue growth of 2.2%, compared to Ducker's latest calendar second quarter window shipment estimate of a negative 2.3%.
Ducker has recently reduced their full-year calendar 2019 window shipment growth estimate to negative 1.2%, down from a positive 0.7%. During the first nine months of our fiscal year, our North American Fenestration segment reported sales growth of 3%. We also realized 180 basis points of margin expansion in the third quarter. This improvement was driven by price increases implemented early in the year, along with our continued reductions in SG&A.
Now, moving on to our North American Cabinet Components segment. The semi-custom portion of the cabinet industry continues to lose share to the stock portion and we expect that this trend will continue. Revenue declined $6.4 million or approximately 10% year-over-year. As Bill mentioned on our last quarterly call, mainly due to a tough comp, we expected and realized margin degradation in this segment during the third quarter. This was primarily driven by the timing of certain accruals along with lower volumes. Operational improvements in this segment continue to be realized and are helping us offset the impact of a softer top line.
I will now turn the call over to Bill for his commentary on our outlook and strategy going forward.
谢谢,斯科特。
尽管收入低于预期,但我们实现了另一季度强劲的经营业绩,导致合并利润率与去年第三季度相比大约增加100个基点。我们的欧洲门窗部门再次领先,本季度收入增长9.3%,不包括外汇影响,我们实现了约180个基点的利润率扩张。
该分部的业绩继续受到高于市场的增长,去年年底实施的价格上涨以及我们的垫片产品的硅胶成本改善的推动。我们两个北美市场的销售继续面临逆风。尽管需求疲软,我们的北美开窗板仍然表现优于市场,收入增长2.2%,而Ducker的最新日历第二季度窗口出货量估计为负2.3%。
Ducker最近将2019年全年日历窗口出货量增长预测下调至负1.2%,低于正0.7%。在我们的财政年度的前九个月,我们的北美门窗部门报告销售增长3%。我们还在第三季度实现了180个基点的利润率扩张。这一改善是由于今年年初实施的价格上涨以及我们持续减少SG&A所致。
现在,继续我们的北美橱柜组件部分。橱柜行业的半定制部分继续失去股票部分的份额,我们预计这一趋势将继续下去。收入同比下降640万美元或约10%。正如比尔在上一季度电话会议上提到的那样,主要是由于强硬的合并,我们预计并会在第三季度实现这一细分市场的利润率下降。这主要是由于某些应计利润的时间以及较低的数量。该细分市场的运营改进继续得以实现,并有助于我们抵消疲软的顶线的影响。
我现在将把这个电话转到比尔,评论我们对未来前景和战略的评论。...
Bill Griffiths
比尔格里菲斯...
Thank you, George.
Looking forward, even with the optimism surrounding lower interest rates, we expect the soft demand trend to continue through the fourth quarter. In Europe, despite the continued uncertainty surrounding Brexit, we still anticipate above-market growth excluding foreign exchange impact, as we continue to gain share in the UK and expand our international sales capabilities out of our German spacer facility. We also expect above-market growth in our North American Fenestration segment in the fourth quarter, largely fueled by increased customer outsourcing of screens and increased volumes in our vinyl extrusion operation as new incremental business enters full production.
Unfortunately, most of this above-market growth in Fenestration will be offset by a continued decline in our North American Cabinet Components segment as the market continues to shift from semi-custom to stock cabinets.
As a result, we now expect consolidated full-year revenues to be flat year-over-year. Even with the weaker demand environment, however, we still anticipate further margin expansion in our European and North American Fenestration segments in the fourth quarter and for the full year. We also expect margin expansion in our North American Cabinet Components segment in Q4, which should equate to flat margins for the full year. Consequently, even with softer revenues, we are maintaining the midpoint of our adjusted EBITDA guidance at $102.5 million, but narrowing the range to between $100 million and $105 million.
Based on the seasonality of our business, the fourth quarter has historically been our strongest from a cash flow perspective, and we anticipate that this year will be no different.
Our objective will be to use this cash to continue paying down debt, so that we exit the year with a leverage ratio closer to 1.5 times, while also continuing to be opportunistic with respect to buying back our stock. We expect to enter fiscal 2020 with a strong balance sheet and a demonstrated ability to generate more than $50 million of free cash flow per year, while also adequately funding the capital requirements of the enterprise.
As we think about capital deployment in 2020, depending on the macroeconomic environment, options we are considering include further deleveraging of the balance sheet, completing stock repurchases, and possibly making additional strategic capital investments to support future growth. We are currently evaluating capacity expansion projects in the three fastest growing portions of our business, namely our screens business in North America, our vinyl extrusions business in the UK, and our spacer business in Germany.
We are also evaluating potential investments in new technology to improve the competitiveness and capabilities of our U.S. vinyl extrusion business, and our stock cabinet components business. We believe that our strong free cash flow profile will allow us to fund all of these capital investments while still opportunistically buying back more stock, and also continuing to deleverage our already healthy balance sheet. We will of course have great clarity on our future capital deployment strategy, when we report our fourth quarter and full year results in December.
谢谢你,乔治。
展望未来,即使对低利率的乐观态度,我们预计需求疲软的趋势将持续到第四季度。在欧洲,尽管英国退欧的持续不确定性,我们仍然预计不包括外汇影响的市场增长,因为我们继续在英国获得份额,并扩大我们的德国垫片设施的国际销售能力。我们还预计第四季度我们的北美门窗部门将出现高于市场的增长,主要原因是随着新增量业务全面投产,屏幕客户外包增加以及乙烯基挤出业务量增加。
不幸的是,随着市场继续从半定制市场转向库存柜,我们北美橱柜零部件部门的持续下滑抵消了开窗的大部分市场增长。
因此,我们现在预计全年的综合收入将与去年同期持平。然而,即使需求环境较弱,我们仍预计第四季度和全年的欧洲和北美门窗活动部门将进一步扩大利润率。我们还预计第四季度北美橱柜部件市场的利润率将扩大,这应该等于全年的利润率持平。因此,即使收入较为疲软,我们维持调整后EBITDA指引的中点为1.025亿美元,但范围缩小至1亿至1.05亿美元。
根据我们业务的季节性,从现金流的角度来看,第四季度一直是我们最强劲的,我们预计今年也不例外。
我们的目标是利用这笔现金继续偿还债务,这样我们就可以在杠杆率接近1.5倍的情况下退出当年,同时在回购股票方面仍然是机会主义。我们预计到2020财年将拥有强劲的资产负债表,并且有能力每年产生超过5000万美元的自由现金流,同时还能充分为企业的资本需求提供资金。
在我们考虑2020年的资本配置时,根据宏观经济环境,我们正在考虑的方案包括进一步去杠杆化资产负债表,完成股票回购,以及可能进行额外的战略资本投资以支持未来的增长。我们目前正在评估业务增长最快的三个部分的产能扩张项目,即我们在北美的屏幕业务,我们在英国的乙烯基挤压业务以及我们在德国的间隔业务。
我们还在评估对新技术的潜在投资,以提高我们美国乙烯基挤出业务和我们的库存柜组件业务的竞争力和能力。我们认为,我们强大的自由现金流状况将使我们能够为所有这些资本投资提供资金,同时仍然有机会回购更多股票,并继续去杠杆化我们已经健康的资产负债表。当我们在12月报告第四季度和全年业绩时,我们当然会非常明确我们未来的资本配置策略。
And with that, we're now happy to take questions.
有了这个,我们现在很乐意回答问题。
问答环节
And our first question comes from Dan Moore with CJS Securities. Your line is now open.
我们的第一个问题来自Dan Moore和CJS Securities。 你的生产线现已开放。
Pete Lukas
Pete Lukas
Hi. Good morning. It's Pete Lukas for Dan. Just starting out with a quick question on the cabinets. You mentioned the shift from semi-custom to stock. But, have you seen any volume improvement in July and August as the weather has improved?
你好。 早上好。 这是Dan的Pete Lukas。 刚刚开始在柜子上快速提问。 你提到了从半定制到库存的转变。 但是,随着天气好转,你有没有看到7月和8月的音量有所改善?
Bill Griffiths
比尔格里菲斯...
July and August really carry the same sort of trend that we've been seeing all year. Clearly, the weather got better and yes, we did see an improvement. But, as the comps get tougher later in the summer, it's pretty clear to us now that the trend is going to be pretty much as I just said. We'll see a continued decline in the cabinet business in Q4, I think in line with the market, generally speaking. We have strong expectations that we will do better in both North American and European Fenestration relative to the market although the market there clearly is softening as well.
七月和八月真的带有我们一年四季都看到的那种趋势。 显然,天气好转,是的,我们确实看到了改善。 但是,随着今年晚些时候的比赛变得更加艰难,我们现在很清楚,这种趋势将与我刚才所说的一样。 一般来说,我认为第四季度内阁业务将继续下滑,我认为这与市场一致。 我们强烈期望我们在北美和欧洲开窗的相对于市场的表现会更好,尽管那里的市场也明显趋于疲软。
Pete Lukas
Pete Lukas
Got you. And next with relation to EU Fenestration, you mentioned the growth there above the market due to price increases and silicone costs. Are you seeing any market share gains? And if so, do you think those are sustainable?
有你。 接下来,就欧盟开窗行为而言,由于价格上涨和硅胶成本,您提到了市场上方的增长。 您是否看到任何市场份额增长? 如果是这样,您认为这些是可持续的吗?...
Bill Griffiths
比尔格里菲斯...
Yes, absolutely. So, the price increases took place late last year as part of the recovery for not only silicone but resin price increases. But, we are continuing to gain share in the UK vinyl segment. And we are continuing to expand our international sales opportunities, particularly out of the German spacer facility, hence evaluating whether we should look at capacity expansion in both of those operations in 2020.
是的,一点没错。 因此,价格上涨发生在去年年底,作为回收的一部分,不仅有机硅,而且树脂价格上涨。 但是,我们将继续在英国乙烯基市场获得份额。 我们正在继续扩大我们的国际销售机会,特别是在德国间隔设施之外,从而评估我们是否应该关注2020年这两项业务的产能扩张。
Pete Lukas
Pete Lukas
Got you. And last one for me, with Brexit looming and the pound falling, what type of impact do you expect from each of these two factors on EU Fenestration revenue and margins over the next couple of quarters?
有你。 最后一个对我而言,随着英国脱欧迫在眉睫,英镑贬值,您对未来几个季度欧盟开窗运营收入和利润率这两个因素的影响是什么?
Bill Griffiths
比尔格里菲斯...
It's really just translation effect. The real impact will be the relationship between the pound and the euro, which could have a direct impact on raw material input costs.
这真的只是翻译效果。 真正的影响将是英镑与欧元之间的关系,这可能对原材料投入成本产生直接影响。
会议主持员
Thank you. And our next question comes from Steven Ramsey with Thompson Research Group. Your line is now open.
谢谢。 我们的下一个问题来自Steven Ramsey与Thompson Research Group。 你的生产线现已开放。
史蒂文拉姆齐
Good morning. I wanted to hit on a couple of the growth product categories, I guess starting with the spacer business in Germany. Can you talk more to the sales and growth and margin aspirations in this business, maybe kind of ballpark, timelines, if it's near term or long term, and then kind of the investment needed to get to where you're hoping to go?
早上好。 我想打几个增长产品类别,我想从德国的间隔业务开始。 您是否可以更多地谈谈这项业务的销售和增长以及利润率的愿望,如果是近期或长期的话,可能是一种类型的球场,时间表,然后需要进行哪些投资才能到达您希望前往的地方?
Bill Griffiths
比尔格里菲斯...
Yes. So, one of the things that we've been doing somewhat quietly as we've gone through this year, is we transferred more and more of the international sales responsibility for our spacer business out of North America into Germany. Firstly, we have stronger capabilities there. And more importantly, on a global basis, it's actually more beneficial to trade out of mainland Europe than it is out of North America.
So, we're starting to see increased opportunities. And if you recall, the spacer is really the only one of our products that we can manufacture and ship pretty much anywhere in the world. The rest of our products have a very limited radius. So, we've had an active program for some time now to develop that international business where we're seeing some benefit as you've seen in the results throughout this year. Hence, the consideration, if we want to continue to grow that business as we go into 2020 and 2021, it looks as though capacity expansion in Germany would be a smart thing to do.
Secondly, the other fast-growing portion of our business, again as you see in Europe, is our UK vinyl profile business. We've been taking share as some of our competitors have struggled a little bit in that environment. And again, we may consider a capacity expansion there in 2020 going into 2021. And then, in North America, we have talked before about, as our customers in the window business run up against capacity constraints, one of the easiest product lines to outsource is screens. It's labor intensive and takes a lot of floor space. And we've been seen increased opportunities to take additional screen business. That may require some selected expansion in regions of the country where we're currently underserved. And that's under evaluation.
And I think, to tie a ribbon around the whole thing, it's pretty clear from a macroeconomic environment right now, 2020 is likely to be overall relatively slow growth in the residential segment, at least that's the indications we're seeing right now. But, there are bright spots that we want to take advantage of. And our focus through this year and certainly going into next year is going to be on the things we can control. So, the segments of our business where we do see growth, we'll make investments there and anticipate sort of following the market with the rest of that product lines.
And in terms of cost, if we funded every one of these growth projects to the full, our CapEx of normalized around $25 million could reach $40 million, but no higher than that. And it's not likely that we would do that all at once, that may get spread out over the next two years. A lengthy answer but hopefully that covers what you asked.
是。因此,我们在今年经历的一些事情中,我们已经做了一些安静的工作,我们将越来越多的国际销售责任从北美转移到德国。首先,我们在那里拥有更强大的能力。更重要的是,在全球范围内,从欧洲大陆进行贸易实际上比在北美以外进行贸易更有利。
所以,我们开始看到增加的机会。如果您还记得,垫片确实是我们产品中唯一能够在世界任何地方生产和运输的产品。我们的其他产品的半径非常有限。因此,我们已经有一段时间积极开展这项国际业务,我们正在看到一些好处,正如您在今年的结果中看到的那样。因此,考虑到,如果我们想要在2020年和2021年继续发展这项业务,看起来德国的产能扩张将是明智之举。
其次,我们业务中另一个快速增长的部分,就像您在欧洲看到的那样,是我们在英国的乙烯基外形业务。我们一直在分享,因为我们的一些竞争对手在这种环境中一直在努力。再次,我们可以考虑在2020年将产能扩展到2021年。然后,在北美,我们之前已经讨论过,因为窗口业务中的客户遇到容量限制,这是最简单的外包产品线之一是屏幕。这是劳动密集型的,占用了大量的空间。我们已经看到了增加屏幕​​业务的机会。这可能需要在我们目前服务不足的国家/地区进行一些选定的扩张。而这正在评估中。
而且我认为,围绕整个事情,从现在的宏观经济环境可以看出,2020年可能是住宅市场整体相对缓慢的增长,至少这是我们现在看到的迹象。但是,我们希望利用这些亮点。今年我们的关注点肯定会进入明年,我们可以控制的事情。因此,我们确实看到增长的业务部门,我们将在那里进行投资,并期望与其他产品线一起跟随市场。
就成本而言,如果我们全部资助这些增长项目中的每一个,我们的标准化约2500万美元的资本支出可达到4000万美元,但不高于此。我们不太可能同时做到这一点,这可能会在未来两年内蔓延开来。一个冗长的答案,但希望涵盖你的要求。
史蒂文拉姆齐
Yes, very helpful. Thank you. And I'm sorry if I missed this, but wanted to get a little more clarity on the pricing front, more in the cabinets business with the shift in product categories. How are you approaching pricing, and given the shift in end-market dynamics and the shift in your own capabilities to serve?
是的,非常有帮助。 谢谢。 如果我错过了这个,我很抱歉,但希望在定价方面更清晰一点,更多的是在橱柜业务中随着产品类别的转变。 您是如何接近定价的,并且考虑到终端市场动态的变化以及您自己的服务能力的转变?
Bill Griffiths
比尔格里菲斯...
We put through price increases last year, late in the year, and some in the early part of this year in our cabinet business. Because of all the dynamics that are going on in cabinets now, consolidation and the shift, we have not pushed for price increases for the balance of this year. And quite frankly, I'm not sure we'd be very successful at getting price as we enter 2020. So, again, we're focusing on what we can control, and going to work on our cost structure and capabilities, particularly, so that we can be more competitive in the stock cabinet segment, which is a relatively small portion of our business right now.
我们去年年底推出了价格上涨,今年早些时候我们的橱柜业务也有所上涨。 由于现在机柜中正在发生的所有动态,整合和转变,我们没有推动今年余额的价格上涨。 坦率地说,我不确定在进入2020年时我们是否会非常成功地获得价格。因此,我们再次关注我们可以控制的东西,并着手研究我们的成本结构和能力,尤其是 这样我们就可以在股票柜部门中更具竞争力,这在我们的业务中占相对较小的一部分。
会议主持员
Thank you. [Operator Instructions] Next question comes from Julio Romero with Sidoti. Your line is no open.
谢谢。 [操作员说明]下一个问题来自Julio Romero和Sidoti。 你的线路没有打开。
Julio Romero
Hey. Good morning, everyone.
嘿。 大家,早安。
Scott Zuehlke
Scott Zuehlke...
Good morning.
早上好。
Bill Griffiths
比尔格里菲斯...
Good morning, Julio.
早上好,胡利奥。
Julio Romero
Just on the last point, Bill. You have talked about evaluating options for 2020 and potentially for the stock cabinets segment. Could you possibly convert some existing manufacturing service to that stock cabinetry, or does it take a greater undertaking for a new facility or something along those lines?
就在最后一点,比尔。 您已经讨论过评估2020年的选项以及可能用于库存柜的部分。 您是否可以将现有的一些制造服务转换为该库存橱柜,或者是否需要为新设施或其他方面做出更大的承诺?
Bill Griffiths
比尔格里菲斯...
It wouldn't be a new facility. We're looking at some technological investments in existing facilities. And you're right, some potential conversion of capabilities elsewhere, still in the early stages of evaluation, but at least wanted to get it out there. We recognize this trend looks as always going to continue. And clearly, a high priority for us strategically is to figure out a way to make that an integral part of our business at similar levels of profitability and enjoy the growth prospects.
它不会是一个新设施。 我们正在研究现有设施的一些技术投资。 而且你是对的,其他地方的一些潜在的能力转换,仍然处于评估的早期阶段,但至少想要把它转移到那里。 我们认识到这种趋势看起来总是会继续下去。 显然,战略上我们的首要任务是找出一种方法,使其成为我们业务中不可或缺的盈利水平,并享受增长前景。
Julio Romero
Okay, very good. And I wanted to ask about how tariffs are affecting the industry and consequently Quanex. I would assume that tariffs on cabinet components coming out of China would be driving some increase quoting your way. Can you talk about, if that's happening and how that should flow through your P&L in the coming quarters?
好的,非常好。 我想询问关税如何影响行业,从而影响Quanex。 我认为,来自中国的内阁部件的关税将推动一些增长引用你的方式。 你能谈谈,如果这种情况发生了,以及未来几个季度应该如何流过你的损益表?
Bill Griffiths
比尔格里菲斯...
We are seeing increased quoting activity. But in all fairness, I think it's driving the business to other low cost countries outside of China. So, a lot of it is really going to move I think to Mexico, to existing cabinet manufacturers' facilities, a lot of it is moving towards Vietnam and Indonesia. So, as of yet, we have not been successful in being awarded any of that business. And frankly, right now, I think, it's unlikely as this goes to other low cost countries.
我们看到增加的报价活动。 但平心而论,我认为它正在将业务推向中国以外的其他低成本国家。 因此,我认为很多事情都会转移到墨西哥,现有的橱柜制造商的设施,其中很多都在向越南和印度尼西亚转移。 所以,到目前为止,我们还没有成功获得任何这项业务。 坦率地说,现在,我认为,这不太可能发生在其他低成本国家。
会议主持员
Thank you. And our next question comes from Ken Zener with KeyBanc. Your line is now open.
谢谢。 我们的下一个问题来自Ken Zener和KeyBanc。 你的生产线现已开放。
Ken Zener
Good morning, everybody. Wow! This is one of the most dynamic calls I think, not only because your businesses are performing well, perhaps better than expected on certain levels, but you're also talking about reinvesting. So, if I could just take broad picture, I mean, what hesitations do you have, given the slowdown in housing growth? Obviously, our view is that it will be kind of flat to up modestly, kind of both new and R&R. But, what concerns do you have given your experience last cycle with investing at this point of this cycle? I mean, are you basically saying with your German expansion, UK extrusion that you're running at 100% or just about, and how do you balance those incremental sales that you want with what would be perhaps more of an incremental margin drag, as you add capacity and fill it out?
大家早上好。 哇! 这是我认为最具活力的电话之一,不仅因为您的业务表现良好,在某些水平上可能比预期更好,但您也在谈论再投资。 那么,如果我能够全面了解,我的意思是,鉴于房地产增长放缓,你有什么犹豫不决? 显然,我们的观点是,它适用于适度的新型和R&R。 但是,您对上一周期的经验表示您在此周期的这个阶段进行投资时有什么顾虑? 我的意思是,你是基本上用你的德国扩张,英国挤压,你是100%或几乎是在运行,你如何平衡你想要的增量销售与增加的保证金拖累,如 你增加容量并填写?
Bill Griffiths
比尔格里菲斯...
Yes. So, trying to take this piece by piece. It's been very clear I think through this year that Europe in general has been a positive surprise all around. I mean, given the political chaos, the fact that that business continues to perform -- and I think it's going to continue to be insulated from many of the things we see in the U.S. We've talked in the past about if there were acquisition opportunities, that's a jurisdiction we will probably look at. Our view now is that investment in expanding capacity there is a better way of continuing to grow those markets. We're not talking about bricks-and-mortar, we're talking about -- and we're not bumping up against 100% capacity at this point. Yes, this is a forward-looking view. We feel Europe is going to settle down and we think all the pieces are in place for us to continue to get growth there. We just want to be ready for it in terms of production capability.
In the U.S., more of the same thing applies. Any potential acquisitions to fuel our growth in North America are few and far between. And as we look at the horizon, it actually makes more sense for us to increase capacity in those segments where we know we can get growth. The labor issue isn't going to go away. So, I think, we can continue to enjoy increased screen business. That will require setting up at least one if not two and possibly even a third screen manufacturing plant. The capital investment there is minimum. It's a few hundred thousand dollars in a lease facility. We may utilize existing facilities to do that. But, there are opportunities for growth there. The harder ones are investments in technology to better position our vinyl extrusion business, which as you know, is one of our more competitive product lines, and the stock cabinet business. And we will monitor potential investment against what's likely to happen in the residential markets in 2020. We concur with your view. We think starts will be flat or flattish next year. We're not convinced that there's a downturn on the way. And when you put all the pieces together, it's not a bad time to invest in the business and really take advantage, if things continue to slow down.
是。所以,试着把它一块一块地拿走。很明显,我认为通过今年欧洲一直是一个积极的惊喜。我的意思是,考虑到政治混乱,这项业务继续发挥作用 - 我认为它将继续与我们在美国看到的许多事情隔离开来我们过去曾谈到过是否有收购机会,这是我们可能会看到的管辖权。我们现在的观点是,对扩大产能的投资是继续发展这些市场的更好方式。我们不是在谈论实体,我们谈论的是 - 而且我们现在还没有达到100%的容量。是的,这是一个前瞻性的观点。我们觉得欧洲将会安定下来,我们认为我们所有的部分都将继续在那里实现增长。我们只是想在生产能力方面做好准备。
在美国,更多相同的事情适用。任何促使我们在北美增长的潜在收购都很少。当我们展望未来时,对于我们来说,增加我们知道可以增长的细分市场的能力实际上更有意义。劳工问题不会消失。所以,我认为,我们可以继续享受增加的屏幕业务。这将需要建立至少一个,如果不是两个,甚至可能是第三个筛网制造厂。那里的资本投资是最低的。这是租赁设施中的几十万美元。我们可以利用现有设施来做到这一点。但是,那里有增长的机会。更难的是投资技术以更好地定位我们的乙烯基挤出业务,如您所知,这是我们更具竞争力的产品线之一,以及库存柜业务。我们将监测潜在投资,以防止2020年住宅市场可能出现的情况。我们同意您的观点。我们认为明年开局将持平或持平。我们不相信路上会出现下滑。当你将所有部分放在一起时,如果事情继续放缓,那么投资业务并真正占据优势也不是一个好时机。
Ken Zener
Could you -- within that outlook, is there a way -- now that we have '19 guidance pretty much done by quarter, is there a way we should think about growth relative to incremental margins in each of your segments? I mean, usually companies offer 20% or 30% incrementals. Has your [indiscernible] business stabilized enough that we could hear from you some type of guidance in that regard?
你能否 - 在那个展望中,有没有办法 - 现在我们已经按季度完成了很多指导,我们是否应该考虑增长相对于每个细分市场的增量利润? 我的意思是,通常公司提供20%或30%的增量。 您的[音频不清晰]业务是否足够稳定,我们可以听到您在这方面的某些指导意见?
Bill Griffiths
比尔格里菲斯...
Yes. I think, as we -- that would be more appropriate I think on our December call. As we talked about before, the reason it becomes difficult is the business product lines, as you know, are completely different. And as we said, the screen business, which is where we are seeing growth, kind of has the lowest drop through rate. Clearly, we've been awarded some new business in our vinyl business that will change that a little bit. And so, we will attempt to do a better job of clarifying that as we guide towards 2020 in December.
是。 我认为,就像我们一样 - 我认为在12月份的电话会议上会更合适。 正如我们之前所讨论的那样,正如您所知,商业产品线变得困难的原因完全不同。 正如我们所说,屏幕业务,即我们看到增长的地方,有一种最低的通过率。 显然,我们已经在我们的乙烯基业务中获得了一些新的业务,这将改变一点点。 因此,我们将努力更好地澄清这一点,因为我们将在12月份指导2020年。
Ken Zener
Thank you very much.
非常感谢你。
会议主持员
Thank you. [Operator Instructions] Our next question comes from Reuben Garner with Seaport Global Securities. Your line is now open.
谢谢。 [操作员说明]我们的下一个问题来自Reuben Garner和Seaport Global Securities。 你的生产线现已开放。
Reuben Garner
鲁本加纳
Thanks. Good morning, guys. So, I had some technical difficulty. So, excuse me if this was already asked. But, I just want to try to understand your top line guidance a little bit. What changed for you guys from your last guide? Was it predominantly the pressures -- the secular pressures in cabinets or are you seeing a softer consumer and housing outlook, is it a combination of the two? What really was the difference between what you guided a few months ago and what you're guiding today?
谢谢。 早上好家伙。 所以,我有一些技术难度。 所以,请原谅我是否已经被问过。 但是,我只是想尝试一点了解你的顶线指导。 你们上一篇指南给你们带来了什么改变? 它主要是压力 - 橱柜中的长期压力,还是你看到消费者和住房前景较为疲软,是两者的结合吗? 您几个月前的指导与今天的指导之间究竟有什么区别?
Bill Griffiths
比尔格里菲斯...
I think, the biggest change is that in the Fenestration segment, there -- we have not seen the bounce back in mid-to-late summer that was originally anticipated, particularly by our customer base. And I think that housing sentiment has clearly sort of weakened as summer's going on here. So, the benchmark we use, Ducker forecast window shipments at the start of the year, that marketing group forecasted window shipment growth in the low-single-digits and is now forecasting the full year to be negative year-over-year. So, we are seeing that. The good news is, because of the things I just talked about, we are actually doing much better than the market in that case. In case of cabinets, the KCMA numbers continue to show about a 5% decline in semi-custom, compared to a 5% increase in stock cabinets. So, we're seeing a continuation of that. But really, the change since our last guidance is the continued softness in primarily the North American Fenestration segment, which of course is our biggest.
我认为,最大的变化是,在开幕式部门,我们还没有看到最初预期的夏季中后期的反弹,特别是我们的客户群。而且我认为,随着夏季的到来,住房情绪显然有所减弱。因此,我们使用的基准,Ducker预测今年年初的窗口出货量,该营销组预测窗口出货量将以低个位数增长,现在预测全年将是负增长。所以,我们看到了这一点。好消息是,由于我刚刚谈到的事情,在这种情况下,我们实际上比市场做得好多了。对于橱柜,KCMA数字继续显示半定制下降约5%,而库存橱柜增加5%。所以,我们看到了这种情况的延续。但实际上,自我们上一次指导以来的变化是主要是北美开窗术部门的持续疲软,这当然是我们最大的。
Reuben Garner
鲁本加纳
And so, in the Fenestration segment, forgive me for not knowing this, but is it possible that your customers built up some inventory in anticipation of demand being better and that's leading to them not necessarily ordering as quickly as they otherwise would have?
因此,在开窗术部分,请原谅我不知道这一点,但是您的客户是否有可能在预期需求变得更好的情况下建立一些库存,这导致他们不一定要像他们原来那样快速订购?
Bill Griffiths
比尔格里菲斯...
I don't think so. I think, the channel remains as it always has. I think overall demand is there. And if you recall, we talked earlier in the year that really the constraint on whether we would see a pickup in the second half to recover from the weather in the first half was really going to be labor. And I think that's what we're seeing now. There's just not enough labor even for renovation projects as well as new construction to pick up the business that was lost earlier in the year.
我不这么认为。 我认为,频道仍然像往常一样。 我认为整体需求存在。 如果你还记得的话,我们在今年早些时候曾谈到,对于我们是否会看到下半年从上半年的天气中恢复过来的限制真的是劳动力。 而且我认为这就是我们现在所看到的。 即使是翻新项目也没有足够的劳动力,也没有足够的新建工程来承担今年早些时候失去的业务。
Reuben Garner
鲁本加纳
Okay. And then, last one for me. This past quarter, we heard some good order commentary from some of the builders. I mean, has anything changed in the last month as you would think that that wouldn't ultimately flow through? Can you guys -- I mean, mortgages rates have come in, I know that there is broader macro concerns, but the consumer seems to be doing okay. Is there anything that would lead you to believe that that trend may not continue or eventually lead to business for you guys as we look into your next fiscal year?
好的。 然后,最后一个给我。 在过去的一个季度里,我们听到了一些建筑商的好评。 我的意思是,上个月发生了什么变化,因为你会认为这最终不会流过? 你们这些人 - 我的意思是,抵押贷款利率已经进入,我知道存在更广泛的宏观问题,但消费者似乎做得还不错。 有什么东西可以让你相信这种趋势可能不会继续下去或最终导致你们在下一个财政年度开展业务吗?
Bill Griffiths
比尔格里菲斯...
All I think we can say is, these numbers we just reported are as of the end of July. We're in the process of closing our month of August. And the trends we saw in June and July continued into the month of August. And right now, the expectation is, we'll see that trend continue into September as well. So, the answer is no, we are not seeing it, despite -- and that's what I said on the remarks here. There's a lot of optimism around interest rates, and mortgage rates continue to fall to an all-time low, driving a lot of refinancing, but it does not seem to be driving an increase in new construction, at least not yet.
我想我们可以说的是,我们刚刚报道的这些数字是截至7月底的数字。 我们正在关闭八月份。 我们在6月和7月看到的趋势持续到8月份。 而现在,我们预计,这种趋势将持续到9月份。 所以,答案是否定的,我们没有看到它,尽管 - 这就是我在这里的评论中所说的。 对利率抱有很多乐观情绪,抵押贷款利率继续降至历史最低点,推动了大量的再融资,但这似乎并没有推动新建筑的增加,至少目前还没有。
会议主持员
Thank you. And I'm not showing any further questions at this time. I would now like to turn the call back over to Bill Griffiths for any closing remarks.
谢谢。 而且我现在没有再提出任何问题了。 我现在想把这个电话转回比尔格里菲斯的任何结束语。
Bill Griffiths
比尔格里菲斯...
Thanks everyone for joining us on the call today. We look forward to updating you in the early December. We expect the strong close to the year as we continue to focus on the things that we have direct control over. So, once again, thanks. And we'll see some of you as we hit the road here in the next few weeks. Thanks, everyone.
感谢大家今天加入我们的电话会议。 我们期待在12月初更新您。 随着我们继续关注我们可以直接控制的事情,我们预计强势接近年度。 所以,再一次,谢谢。 在接下来的几周里,我们会看到你们中的一些人。 感谢大家。
会议主持员
Ladies and gentlemen, thank you for participating in today's conference. This does conclude today's program and you may all disconnect. Everyone, have a wonderful day.
女士们,先生们,谢谢你们参加今天的会议。 这确实结束了今天的计划,你可能会断开连接。 每个人,都有美好的一天。
相关问题
Quanex Building Products 电话会议
Quanex Building Products 财务报告
互联网券商的港股、美股开户教程
如果您对美股 或者 港股也感兴趣, 或者想要了解如何开户, 可以加我wechat: xiaobei006006, 同时也可以拉您进美股交流群哦。
最后的最后 祝大家都有一个美好的投资生活哦。
大家也可以关注【美股指南】公众号, 即可获得《小白投资美股指南(雪球「岛」系列)》电子书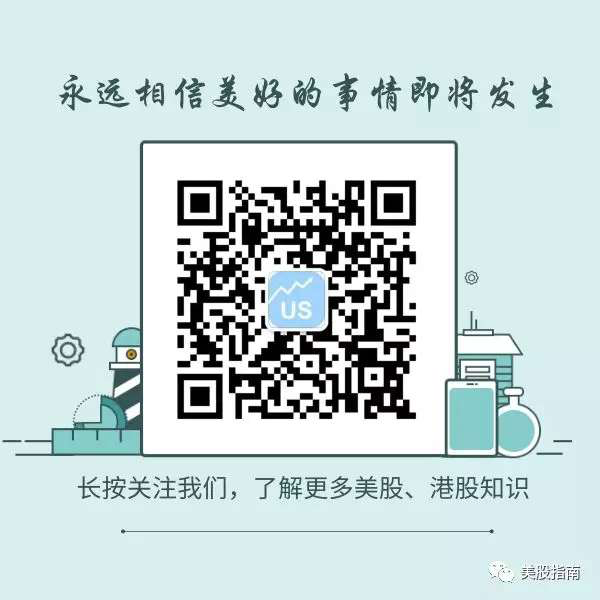 ---
写在最后
美股开户教程, 请查看
港股开户教程, 请查看
美股、港股入金教程, 请查看
美股、港股投资交流群, 请查看
如何购买Quanex Building Products股票
美股、港股付费交流群, 请查看
---
暂无回复。