Tiger Brokers Referral Code: AUSTIGER - Open Tiger Brokers Get Rewards
Reader's Message: Whether you want to invest in U.S. stocks or Hong Kong stocks, it is most important to maintain your own mentality. Especially in the US stock market and Hong Kong stock market, there is a set of mature financial markets, and the market encourages long-term holding instead of short-term speculation. Choose a good company, wait patiently, and be a friend of time. If you want to inquire about the opening of US stocks and Hong Kong stocks, or if you are interested in US stocks and Hong Kong stocks, you can add WeChat communication: xiaobei060537
Why Choose Tiger Brokers
T+0 Trade
Trade global markets with only one account
Free Apple share(NASDQ: AAPL)
$0 commission trade
Tiger Brokers Referral Code: AUSTIGER

Tiger Brokers modify their 'Welcome Gifts' promotion frequently so do check out the referral link for the most current offer.
Welcome Rewards!
1 FREE Apple Share
FREE US Stocks Level 2 Market Data
$0 commission stock trading within 180 days
$0 commission futures trading within 30 days
Terms and Conditions apply.
About Tiger Brokers Pte Ltd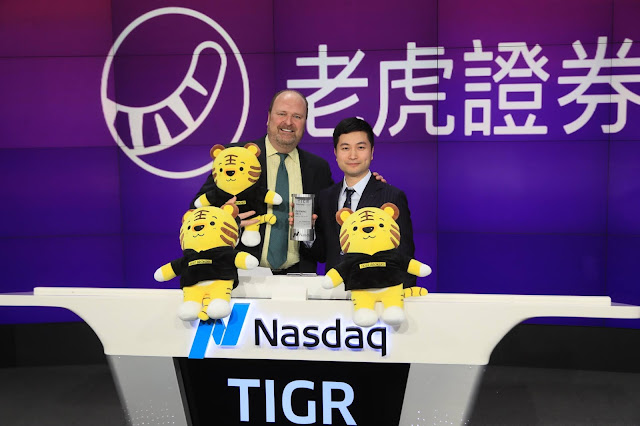 Founded in 2014, Tiger Brokers is an online stock brokerage start-up backed by Interactive Brokers Group Inc, Xiaomi Inc, ZhenFund and Wall Street investment guru Jim Rogers.
In 2017, the company was awarded "2017 Fintech 250" by CB Insights and shortlisted for "China Leading Fintech 50" for two years in a row by KPMG China.
Tiger Brokers Pte Ltd is a licensed broker under the Monetary Authority of (MAS) providing one-stop online brokerage services.
Tiger Brokers Pte Ltd ("Tiger Brokers") holds a Capital Markets Services Licence under the Securities and Futures Act (Cap.289) to conduct regulated activities in Securities, Collective Investment Schemes and Exchange-traded Derivatives Contracts.
Listed Company
Tiger Brokers is a listed company on NASDAQ.
Market Access
Currently, Tiger Brokers (Australia) supports the following markets:
Australia
China A-Shares
Hong Kong
Australia
USA
Account Opening Promotion
Tiger Brokers is aggressive in courting new customers at the moment. There are three sign-on benefits and you can get additional benefits when you recommend others to sign up too.
Registration Reward A new user who registers successfully will receive 500 Tiger Coins. At the time of this post, you can't really exchange anything for 500 Tiger coins.
For reference, exchanging a coupon for 5 commission free trades requires 888 Tiger coins.
You can earn Tiger coins by performing actions like:
leaving comments
logging in
reading news articles
sharing your portfolio positions
etc…
Account Opening Reward
A new user who completes account opening will receive a 60 commission-free trades for use within 180 days and applicable only for U.S. stocks, H.K. stocks, Australia stocks and Futures.
Reward for depositing funds / transferring shares
VERY IMPORTANT! Whether you receive a FREE share depends on the value of the first, and only the first deposit of funds into your account.
The share will be added to your portfolio within 10 working days after your initial deposit meets the condition of more than 2000 SGD or equivalent currency.
Some readers are wondering if a deposit of $2000 SGD exactly would qualify for the benefit and my suggestion is to just deposit $2001 SGD to play safe.
Scratches Rewards: Invite more friends for more rewards [The referral program is currently active till 16 July 2021]
After you sign-up, you can also refer your friends to receive stock vouchers, commission free trades, and a scratch-and-win chance with every three referrals.
Potential scratch-and-win rewards (as of 14/4/2021) include:
$1 redeem voucher for a share of Tesla 😍
$1 redeem voucher for a share of Apple 😮
20% off price for a share of Facebook
50% off price for a share of AMD
Stock Voucher of 10 USD
Stock Voucher of 50 HKD
1 commission-free Trade for U.S. Stock
My Review on Tiger Brokers
I have been using Tiger Brokers for about a year now with no major issues.
Ease of Account Creation
First of all, registering a login account and opening a trading account are two separate processes.
Registering a login account: use a telephone number or email to sign up with Tiger Brokers
Opening a trading account: requires entering your personal particulars and trading experience manually or via Singpass MyInfo.
I created my account in early 2020 and was impressed by the ease of opening an account. I skipped filling up personal particulars via SingPass MyInfo.
The rest of the forms were also clear, concise with the default option pre-selected on my behalf. So I only had to read through rather than clicking everywhere. The whole process took probably 15mins.
I completed my application process around midnight (Australia time) and it got approved within 15mins later :)
Is my money safe with Tiger Brokers? I was concerned about the safety of my assets and this is what I found.
Source: https://www.tigerbrokers.com.sg/security-n-custody
Tiger Brokers is licensed by the Monetary Authority of Australia (MAS) and comply with section 104 of the Securities and Futures Act ("SFA").
Clients' funds and investments are kept by a segregated bank account and custodian to ensure it does not commingle with other accounts.
Investments Custody:
U.S. market: Shares, cleared and held by IBKR (Interactive Brokers), are ultimately held by DTC (Depository Trust Company). Hong Kong market: Shares, held by IBKR (Interactive Brokers), are ultimately held by CCASS. Australia market: Shares, held by DBS custodian bank, are ultimately held by CDP. Funds Custody: Clients' funds are kept in DBS commercial Bank.
Low Commission Rates Tiger Brokers offer very competitive rates for shares trading: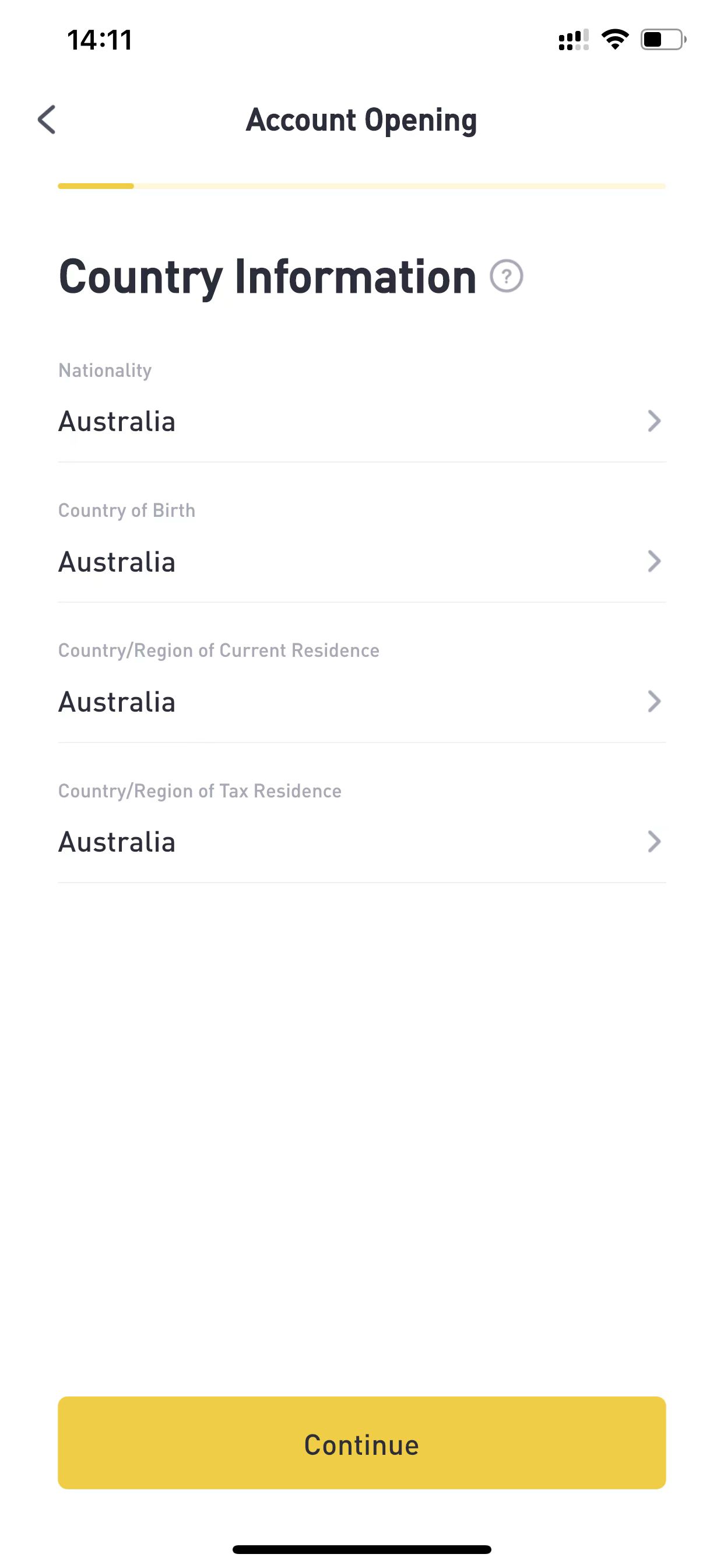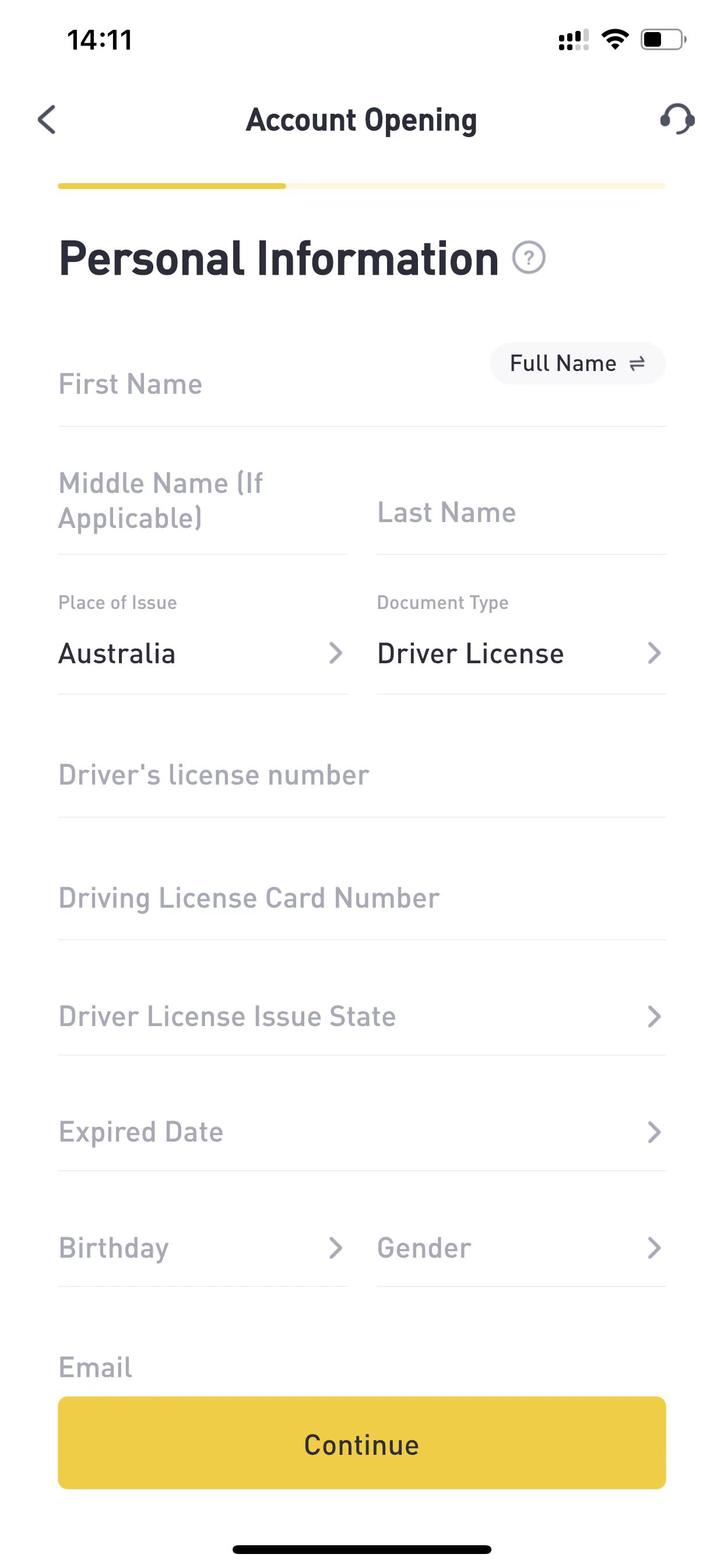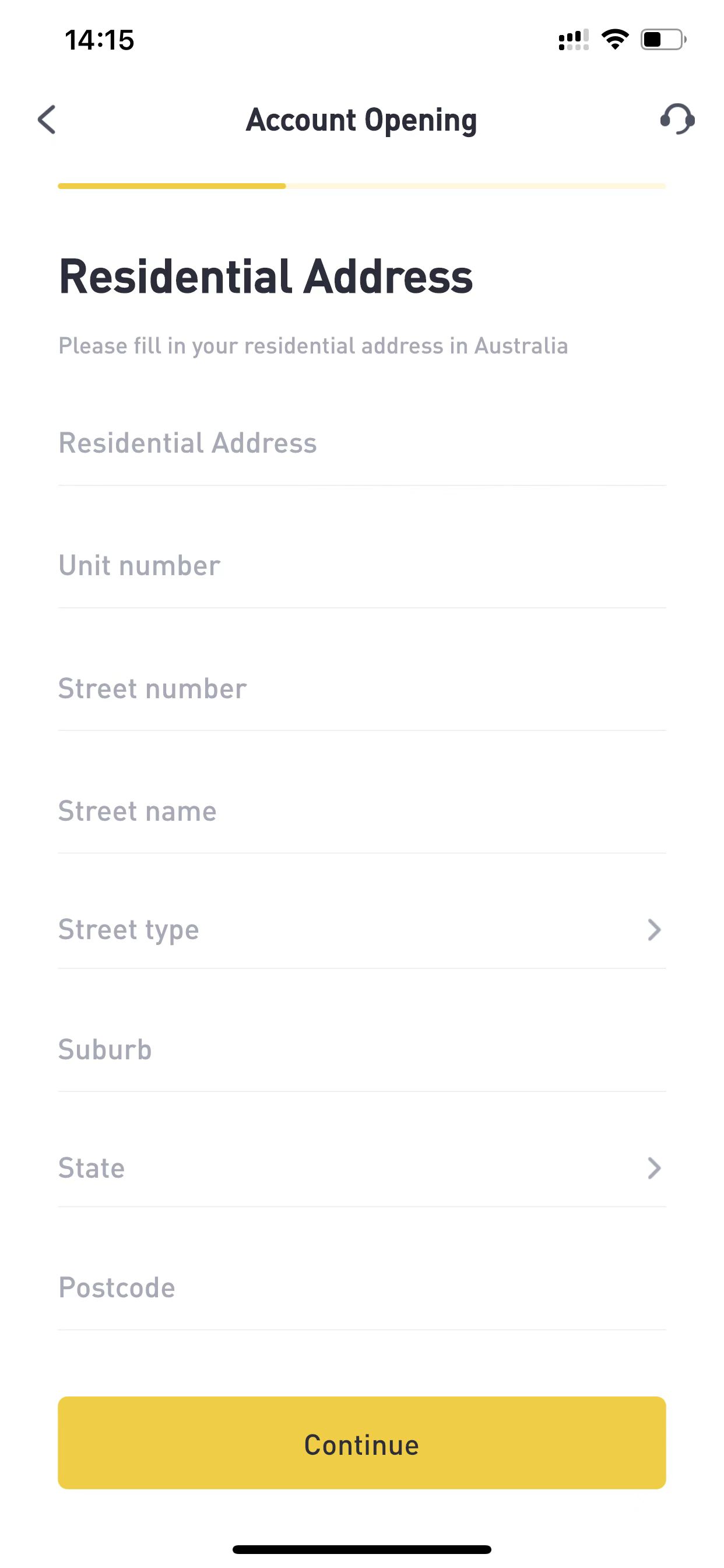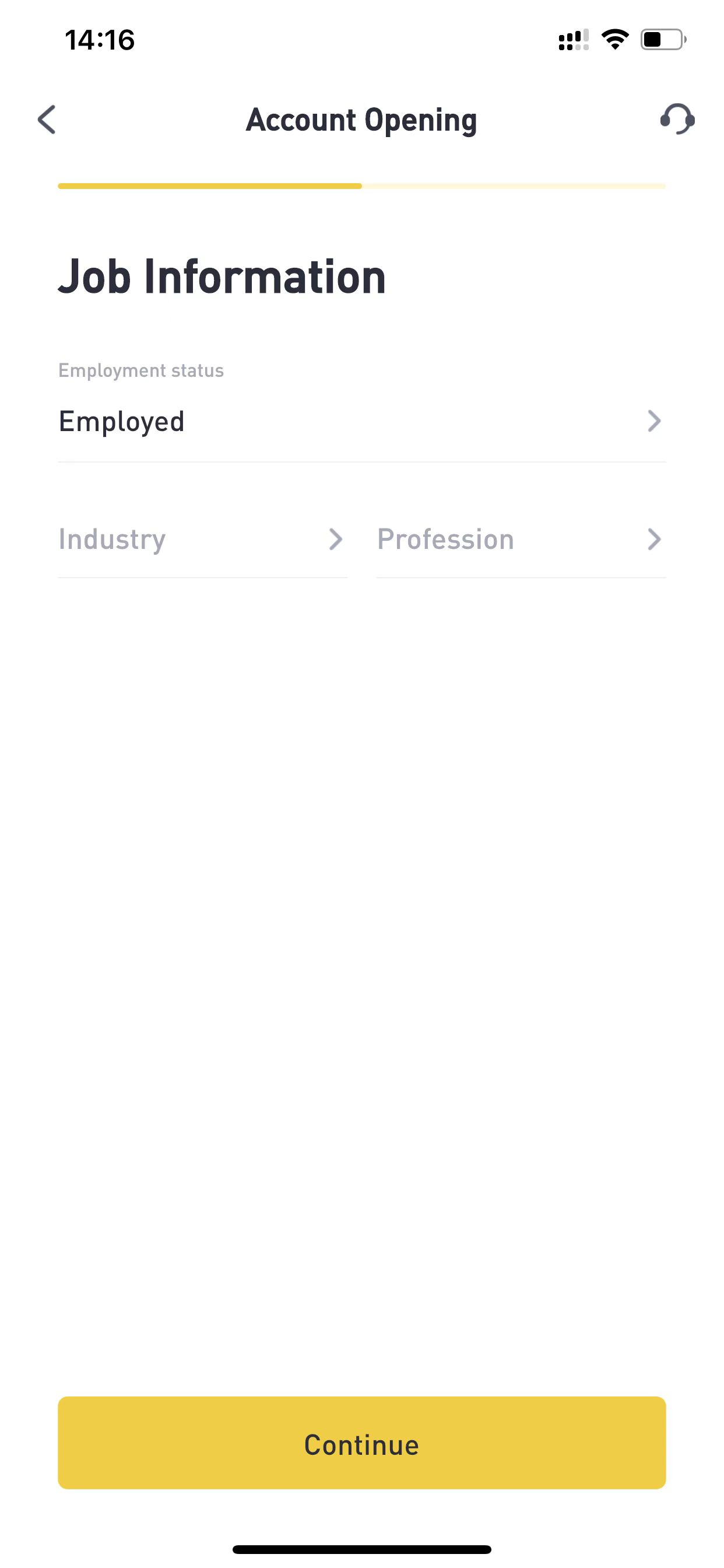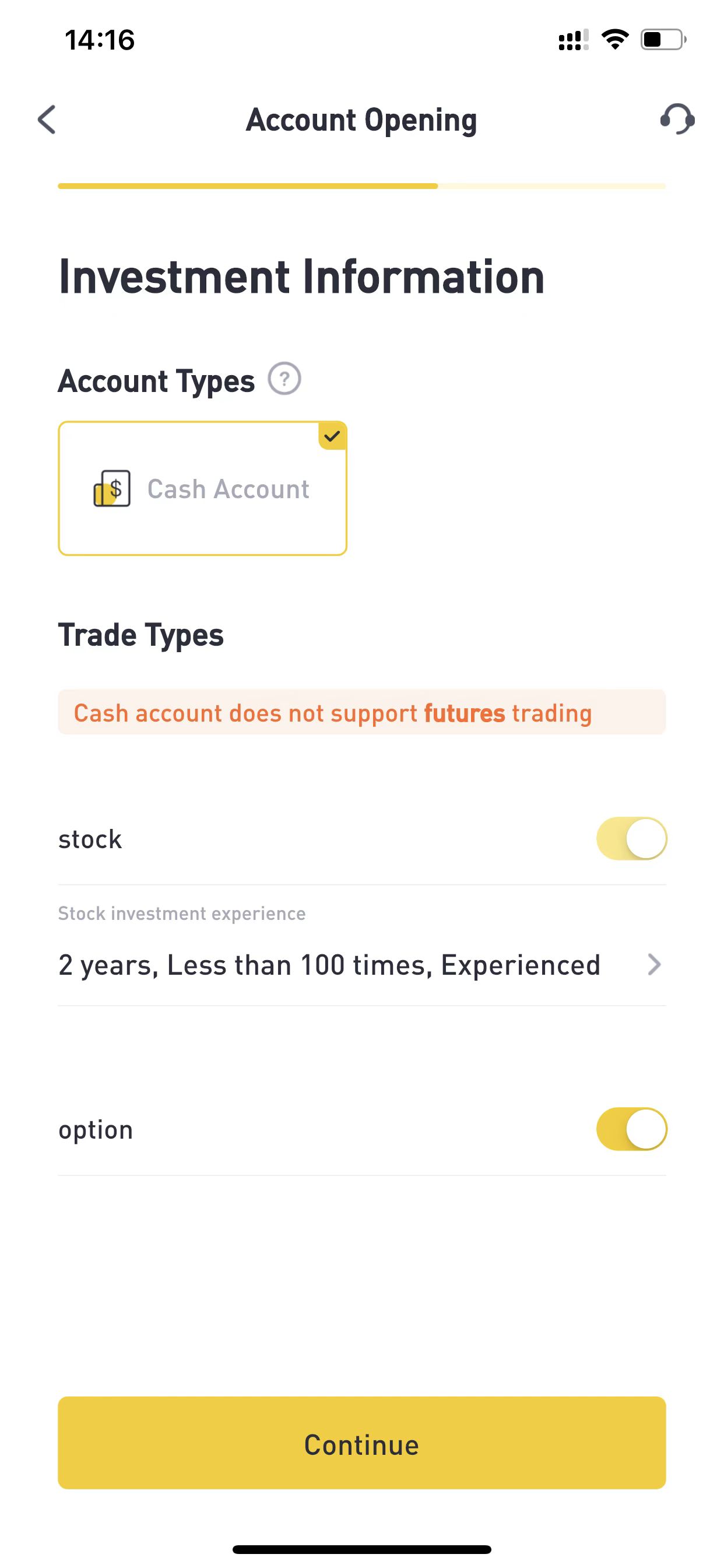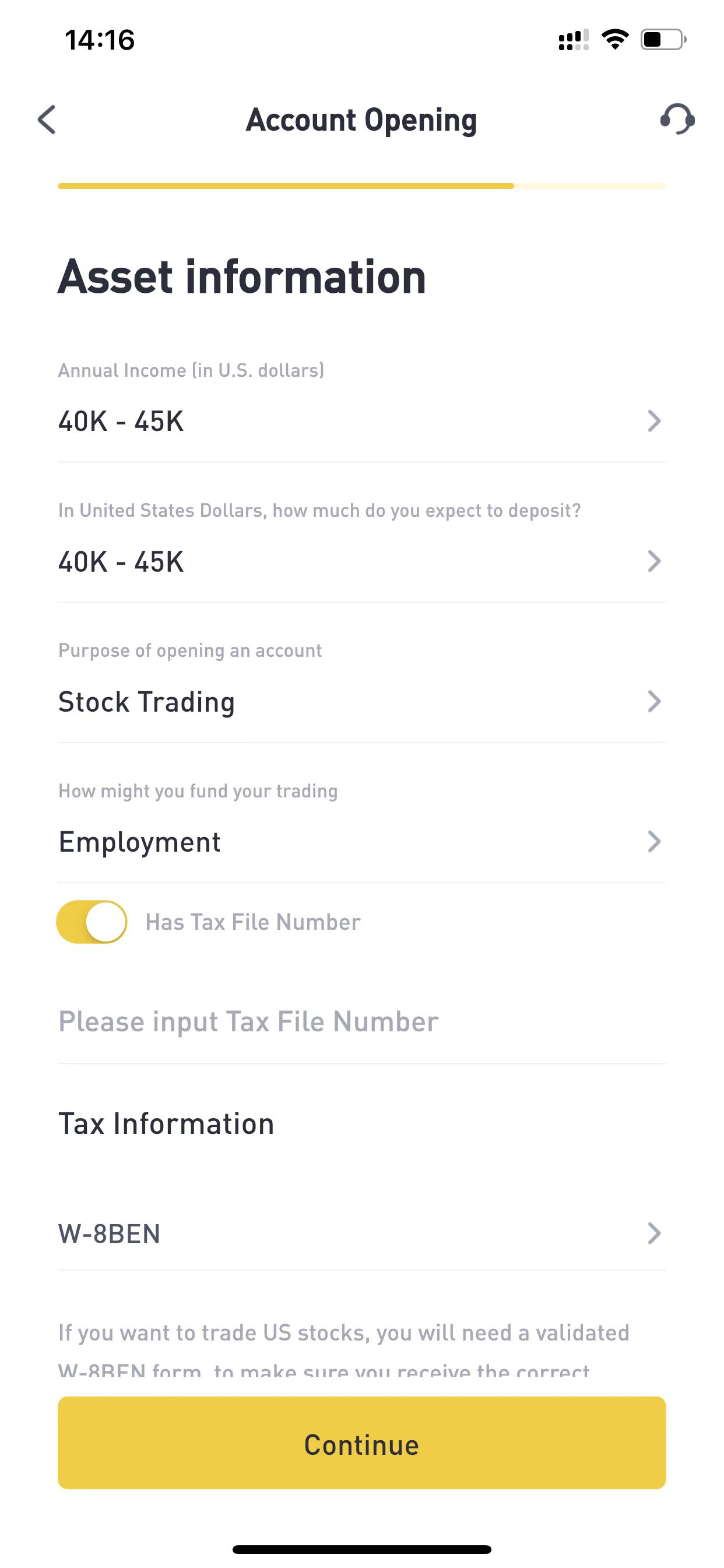 FAQs
How long does it take to open a Tiger Account?
→ The account will be opened within 1 to 3 business days after the account opening application is submitted. However, it may require more time for certain cases.
How can I know whether my account has been successfully opened?
→ After your account has been successfully opened, you will receive an SMS notification. Alternatively, you may log in to Tiger Brokers' official website to check your account opening status.
What will happen if I do not trade after successfully opening an account?
→ Your account will still be valid.
What is Form W-8 BEN?
→ Filling in Form W-8 BEN is a requirement by the US Internal Revenue Service for account holders to declare that the beneficiary owner of the amount received from US sources is not of US origin. For clients who want to trade the U.S. markets, they will need to complete this form. The form will remain in effect for a period starting on the date the form is signed and submitted and ending on the last day of the third succeeding calendar year. If a change in circumstances makes any information on the form incorrect, you must re-submit the appropriate form within 30 days of the change in circumstances.
For more information, check out these short tutorial videos posted by Tiger Brokers:
Tiger Broker Promo Code: AUSTIGER
Tiger Brokers Referral Code: AUSTIGER
Tiger Brokers Invitation Code: AUSTIGER
Today you can sign tiger brokers with referral code: AUSTIGER
Tiger Brokers Referral Code
Today you can sign tiger brokers with referral code: AUSTIGER
暂无回复。